Simone Biles and Zac Efron have been Twitter flirting, and we are shipping #Befron
One of our fave aspects of these 2016 Olympics in Rio is the fantastic reactions from celebs, who are cheering on Team USA just like us. And the best has got to be Zac Efron and gymnast Simone Biles, who we're hoping to make our new fave celeb couple. Simone is a HUGE Zac Efron fan (aren't we all?), and now that she wowed the world with her skillz, she may have also made a love connection with our favorite six-pack star.
The flirtation between Simone and Zac began in the lead-up to the Olympics, when Ellen gave Simone a leotard made of Zac Efron's face.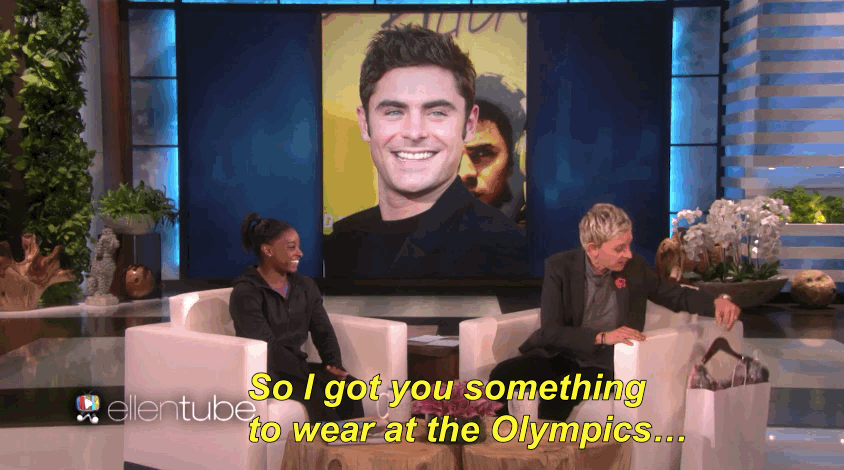 Simone freaked out, obvi. We've already told you all about how Simone has a life-size cutout of Zac that she got for Christmas in 2014, which we would also like BTW.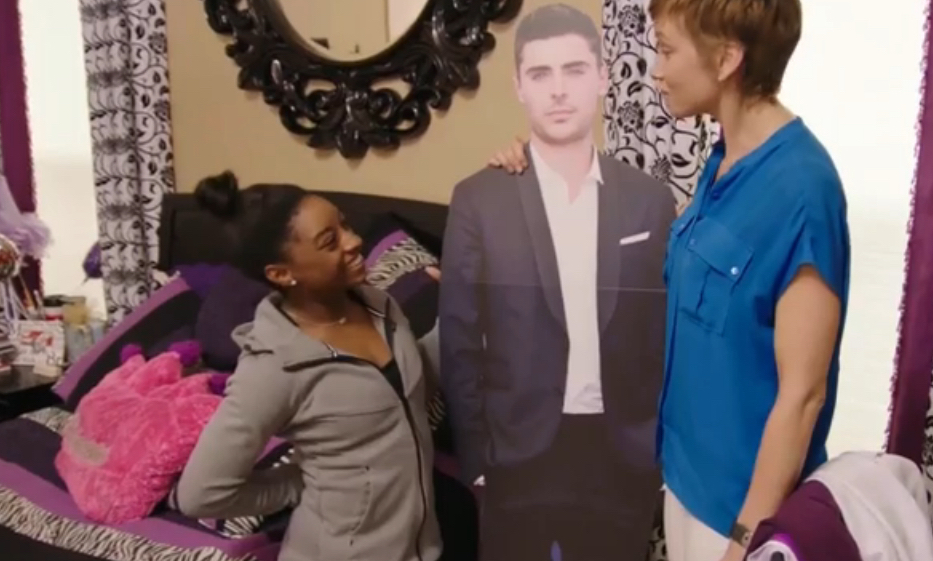 Ellen worked her magic, and got Simone's dream bae to notice her crush.
We don't blame you for wanting to pass out, Simone, because we would too!
Simone made a HUGE splash at the Gymnastics Prelims, because she was finally able to show the world how dominant she is, and a certain someone took notice.
Zacs talking, of course, about "The Biles," which is Simone's signature floor tumbling pass, and is worthy of ALL the shoutouts.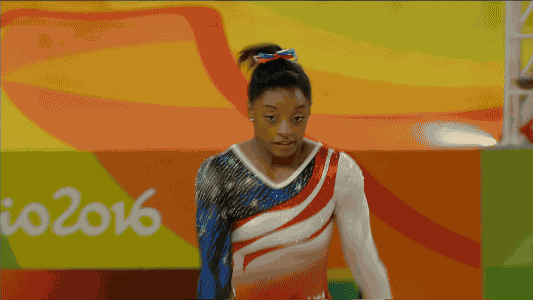 We can see from Simone's response that she's getting a little bolder too. "Thanks Zac! I hope you can watch Team Final tomorrow night." First name basis, eh? This is getting pretty friendly!
Then, on the night that Simone Biles and her team finally won gold, Zac sent out this:
OMG, we can only imagine the stars in her eyes when Simone saw Zac making that heart!
We are calling it. Our next fave celebrity couple: #Befron! Maybe Simone can inspire Zac to be as strong as she is!