Simone Biles wants to host SNL with the Final Five and YES PLEASE!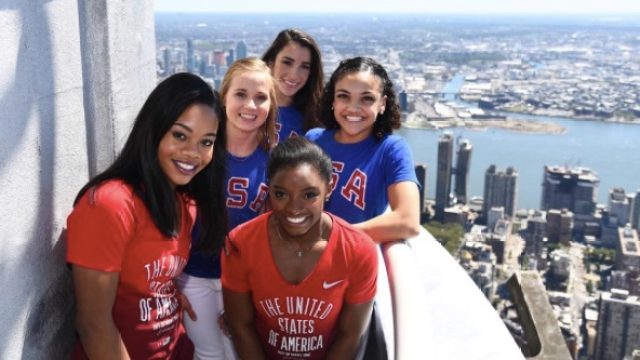 So, it's fair to say that the women's gymnastics team are on a roll. After winning big at the Olympics, they went on to present an award to Queen Bey at the VMAs! Let's face it, what could be better than that?!
Well, it turns out that hosting Saturday Night Live is a distinct possibility — AND OBVIOUSLY THAT WOULD BE OUT OF THIS WORLD.
Here's what went down: The SNL team posted on Twitter, asking who their fans would want to see as a host in the upcoming 42nd season.
They received a lot of replies, with many people suggesting the Final Five as their top choice.
As luck would have it, they've already been prepped for TV by their appearance on Jimmy Fallon. These girls are READY TO GO! false
And then Simone Biles Tweeted back, "#FinalFive PLEASE! We have been dying to do it."
Clearly the people have spoken, and this absolutely needs to happen. Lorne Michaels, are you taking note?
Can you imagine how charming the Final Five would be up on stage?
+ Gabby Douglas of course.
https://www.instagram.com/p/4XE8Z9t5gq
Or how hilarious they'd be in sketches with the cast? Come on SNL team, put this plan into motion and make our dreams (and theirs) come true! This is important stuff!