Simone Biles just made her new romance Instagram official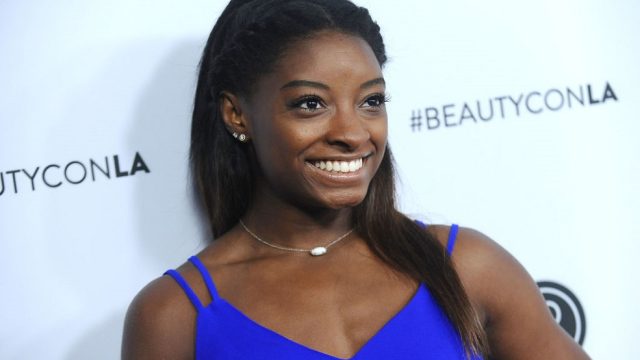 Sorry, Zac Efron — your chance to hook up with the famous gymnast probably won't happen anytime soon. Simone Biles has a new boyfriend, and sadly it's not her childhood crush. But trust us, this guy seems equally cool.
His name is Stacey Ervin, and not only is he cute, but he's a gymnast just like Biles. The fact that they have something incredibly crucial in common is kind of a must. Ervin, who was born in 1993, is a University of Michigan graduate, which means he's pretty smart to boot.
Biles shared the photo on Monday, and as expected, her fans seemed super happy about her new relationship.
https://www.instagram.com/p/BYE0eEql2P_
Her caption is short yet sweet. As far as Instagram is concerned, captions mean everything.
With that in mind, we're loving the words that Ervin had to say about Biles.
https://www.instagram.com/p/BYB9-9NFNay
"You make me feel like I am the luckiest man alive," he wrote. "[Congratulations] on your induction to the USA Gymnastics Hall of Fame! I can't wait to see what the future has in store."
They look so happy in the photo, and we couldn't be happier for them.
Technically, this wasn't the first photo of Biles on Ervin's account. Biles appeared in this group shot posted earlier this month.
https://www.instagram.com/p/BXlpUhClUyY
Back in April, Biles admitted to Entertainment Tonight that she had only been on one date before.
"I have never had a boyfriend in my life," she said. "At 20 years old I feel like you should have gone through those things and gone on dates. I have been on like, maybe one proper date."
We're glad to hear that that's obviously changed.