Simone Biles Just Went Instagram Official With Her New Boyfriend
It's almost too much athletic power for one relationship.
Simone Biles looks as though she's never been happier. The Olympian and all-around badass athlete just made her relationship with NFL star Jonathan Owens Instagram official, and dare we say that Biles and Owens might just be the hottest couple of 2020? Yes, we definitely dare.
"It's just us 🤎" Biles captioned her August 2nd Instagram post.
She showed fans and followers two selfies she took with Owens, the second one even cuter than the first.
According to E! News, Biles and Owens were first linked in July, which was the same month that Biles called it quits with Stacey Ervin Jr., whom she had been dating for three years. She made the breakup public via her Vogue cover story, telling Vogue the split was "for the best."
"It's hard being young and having that long of a relationship and then ending it," she told Vogue. However, she noted that sometimes the breakup is the mature decision, despite still having love.
Biles shared another shot of herself and Owens, who plays safety for the Houston Texans, on her Instagram Stories. Owens re-grammed the same pic, adding a heart and a "fingers crossed" emoji.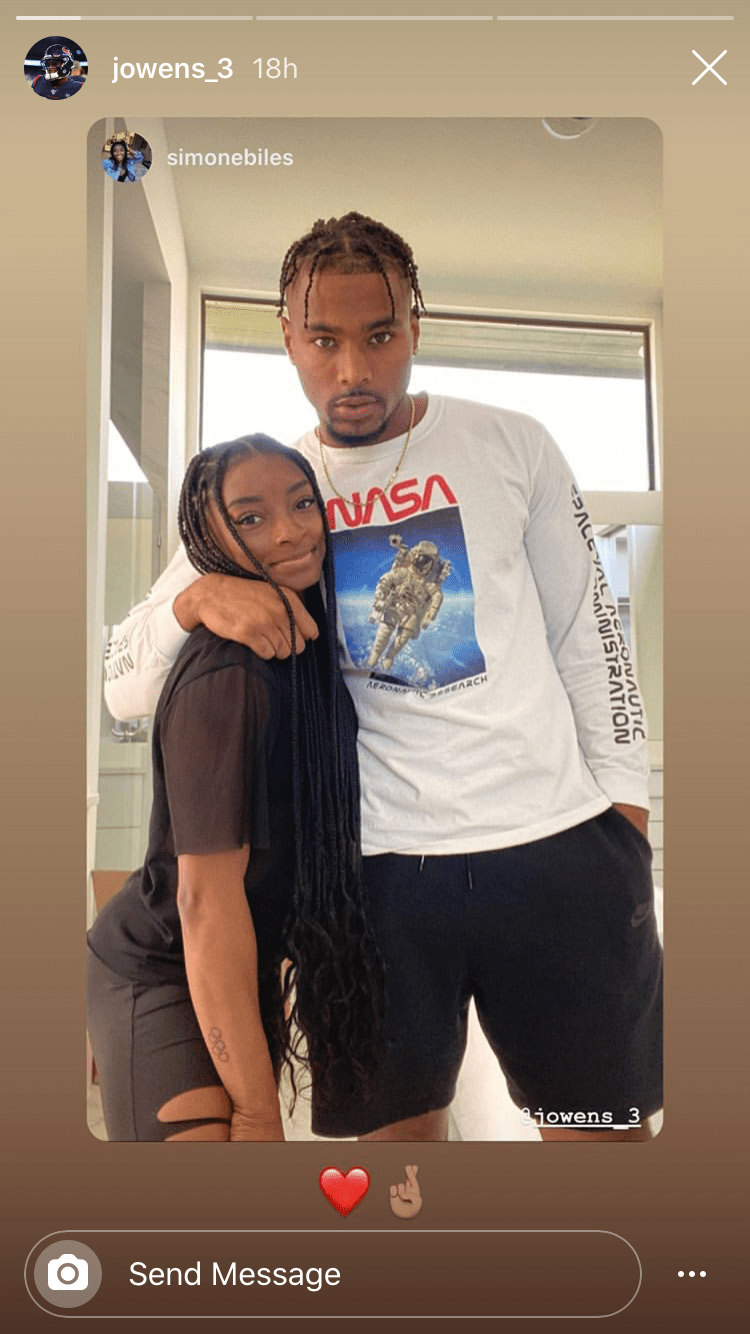 In addition to getting in some lovey-dovey time with her new BF Owens, Biles has been preparing for the now-postponed Summer Olympics. Originally scheduled for last month in Tokoyo, the Games are now planned for July 2021, due to the ongoing coronavirus (COVID-19) pandemic.
We have a feeling we'll be seeing a lot more of Biles and Owens on our Instagram feeds, and that is something we are beyond ready for. Keep the cute pics coming, guys.