Simone Biles and Aly Raisman are #bestfriendgoals after winning their Olympic medals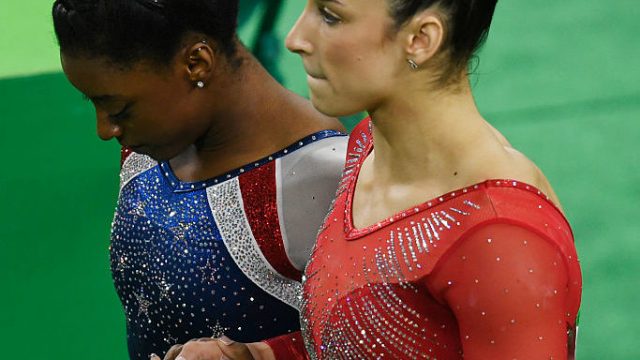 Simone Biles and Aly Raisman are dominating the Olympics in Rio after winning their gold medals. And now they're winning our hearts with their girl's night in and adorable posts to each other.
Simone and Aly are the cutest best friends.
The Olympic champion Aly shared a sweet note from her bestie and Simone. In the Instagram post, the 22-year-old shares a quote from Simone saying she's "more proud" and "more happy for her" than she is for herself.
Keep in mind, Simone said these lovely words after she won a gold medal. That's what we call girl power!
"She's one of my role models, and I don't think there's anyone I'd rather share the podium with," the note reads. "I'm more happy for her than I am myself."
Could this friendship be any cuter? Actually, yes. Aly had nothing but great things to say about her teammate in that same Instagram post.
"You're so sweet. Wow. We're so lucky to have such a special and rare friendship. Wouldn't want to share this with anyone else."
A few days earlier, Simone shared a cute snap of the two holding hands and smiling at the crowd in Rio. The 19-year-old gymnast captioned her photo, "Best friend goals." BFF goals, indeed.
Aly, who is jokingly considered the "grandma" of the "Final Five" gymnastics team, re-shared Simone's Instagram snap of her trying to pop the 22-year-old's back.
"Helping a sista out (or should I say grandma), so if anyone needs a back to be cracked. I gotchuuu."
The "Fab Five" team captain joked that Simone was "helping" her out, once again.
Even though Aly's parents have a mini meltdown every time they watch their daughter do her gym routine, they can definitely sleep well knowing Aly has a true bestie on her team.
These two are inseparable, and we can't get enough.