Simone Biles just got invited to the set of "Pretty Little Liars," and we're equal parts ecstatic and jealous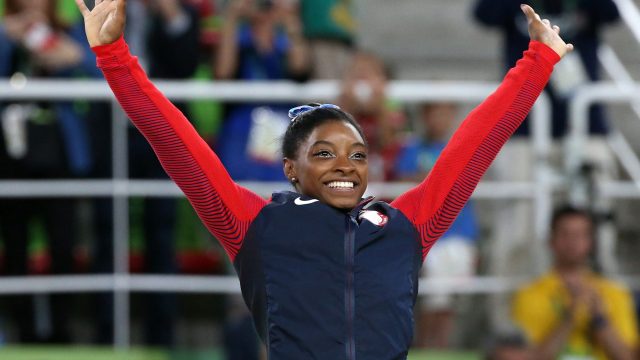 Simones are officially ruling the Olympics this time around. While Simone Manuel just made history as the first Black woman to win an individual swimming event, Simone Biles, the greatest gymnast EVER, was just invited to the set of her favorite show Pretty Little Liars.
AHHHHHH!
Given all her success and intense dedication and focus, it can be easy to forget that Simone Biles is also a normal teenager who loves Zac Efron and obsesses over TV shows just like the rest of us. So after Simone's KILLER performance, Pretty Little Liars executive producer Marlene King (who had heard Simone was a big fan of the show), Tweeted this:
Yep. A personal invitation for Simone and her teammates to visit the set.
While Simone is probably incredibly busy right now being, you know, a total badass at the Olympics, she obviously made time to Tweet back.
That's right — it was a major yes (times 27,238,833, to be exact).
This isn't the first amazingly exciting thing to happen to Simone this week (aside from the whole WINNING A GOLD MEDAL thing). She got a personal shout out from Kim Kardashian, Twitter flirted with Zac Efron, and even received a national invite from Belize.
https://www.instagram.com/p/status
Simone, YOU'VE EARNED IT, GIRL!