5 signs you need to hire a new wedding planner, like, yesterday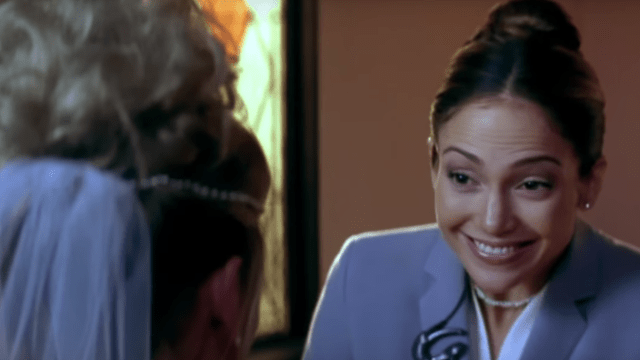 Do you want a Pinterest-worthy wedding with stunning decorations, catchy music, and delicious food? Unless you have hours of free time on your hands (and a keen sense of budgeting), you should consider hiring a wedding planner. These professionals handle the logistics of your big day, from securing top-notch vendors to wrangling finances.
But while wedding planners are supposed to eliminate stress, some may fall short on their responsibilities, creating a massive headache for everyone involved. Here are five signs you need to hire a new wedding planner, because you should completely trust the person responsible for turning your dream wedding into a reality!
1Your wedding planner recommends bad vendors
One of the worst aspects of wedding planning is probably sifting through pages upon pages of Google search results to find reputable vendors within your budget. Most wedding planners have connections in the industry, allowing them to find the ideal florist, DJ, caterer, and officiant — sometimes at a discounted price! But if your planner is consistently recommending bad vendors (ones that are too expensive, too inexperienced, or completely against your style) then it may be time to break things off.
2Your wedding planner goes against your budget
Brides and grooms make a budget because they don't have unlimited money to spend. A planner should respect your financial situation and stick with the pre-planned allowance. If she's constantly spending money on overly pricey details, replace her with a more cost-conscious planner instead. Who doesn't love saving some extra cash?
3Your wedding planner doesn't respond to your calls or emails
Are your calls constantly going to voicemail? Do your texts remain unanswered for days? If your wedding planner is constantly MIA without explanation, she may cause more stress than necessary.
Nobody wants to deal with a flaky planner days before their wedding. Instead, you should hire a professional who can handle last-minute wardrobe malfunctions, pre-wedding breakdowns, and everything in between. You aren't paying her big bucks for nothing!
4You don't get along
Some people have clashing personalities — it happens. To preserve your mental health, you should replace any planner who doesn't respect your wedding vision, follow specific guidelines, or accommodate your schedule. Hiring someone who feels like a trustworthy friend will make your entire wedding day feel happier and more relaxed. Plus, you won't have to worry about whether she'll actually follow through on commitments.    
5She's too busy
Your planner should keep an open schedule in the days leading up to your wedding, and she should never sign up for two events in one weekend. Juggling back-to-back celebrations is physically and mentally draining, which may prevent her from putting 100% effort into your big day. Remember, you only get married once, and you deserve the wedding of your dreams!