This is the sign that you'll likely have arthritis in the future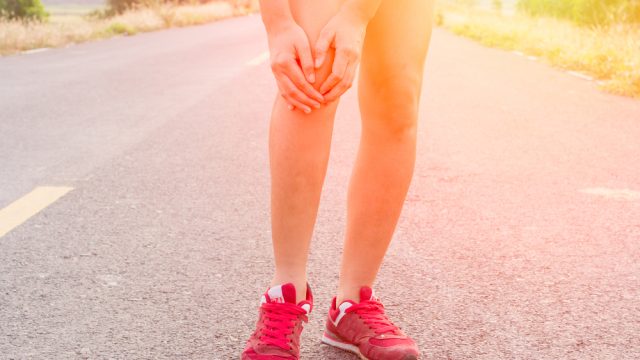 It may seem like something that should only concern you in the distant future, but arthritis is a condition that's worth thinking about today. There are all kinds of factors that can contribute to arthritis, such as injured joints, family history, or just a natural breakdown of the cartilage tissue. Additionally, there has been recent research showing a correlation between squeaky, noisy knees and an early onset of arthritis.
If you're the kind of person whose knees pop or crack when you're moving around, you might want to listen up.
The National Institute of Arthritis and Musculoskeletal and Skin Diseases funded a study of 3,500 participants that was published in Arthritis Care & Research, and the researchers found that 18 percent of people with creaky knees and hints of arthritis eventually developed arthritis later on.
Although this isn't the best news, don't take this as an immediate diagnosis. Dr. Grace Lo, an assistant professor of medicine at Baylor and study leader, told the New York Times that they still haven't figured out exactly what causes the popping sounds.
"It's not a universal truth that all popping in the knees is bad, Dr. Lo said.
However, she still strongly recommends seeing a doctor if this is a recurring thing for you, because even though arthritis isn't curable, there are ways to prevent it from worsening at a rapid pace. By getting an X-ray and having your knees inspected by a professional, you'll at least have a peace of mind that something is being done to ward off arthritis for as long as possible.