Today is a good day to wash your dirty makeup brushes, according to Sigma Beauty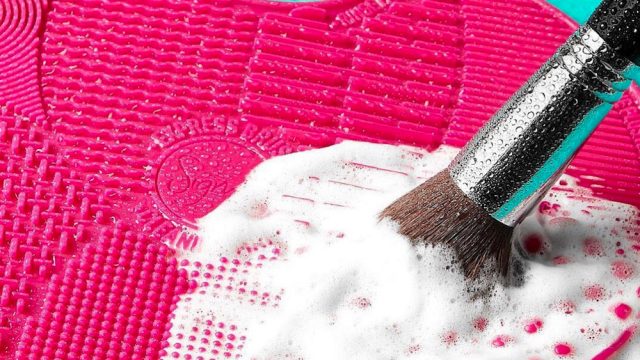 Even the most serious of beauty junkies can be a bit lackadaisical when it comes to cleaning their makeup brushes — it can be a pain, and who wants to add another chore to their day? Our friends at Sigma Beauty are stepping in with a friendly reminder to wash our trusty brushes since today is Sigma's second annual Wash Your Brush Day. What better time than now?
Aside from the fact that washing our brushes regularly keeps them in good condition — which means that they'll last longer — keeping them clean will also help your skin stay healthy and free from breakouts or bacteria that stays stuck in there. Think of all the gunk that builds up on your brushes: oils, crusty old makeup, dead skin, etc. Nasty! When you keep rubbing it on your skin, it only makes it worse.
So, in honor of Wash Your Brush Day, we plan on following Sigma Beauty's directive to give our brushes a bath.
Your brushes AND your skin will thank you for it.
If anyone makes it easy to keep our brushes clean, it's our friends at Sigma. It doesn't get any better than their Sigma Spa Express mat. It suctions right into your sink and washes all your face and eye brushes with ease.
Sigma Beauty is also offering 20% off its brush care tools.
Just use the code BRUSHCARE20 at checkout (it's available for 24 hours only). So get on it! Additionally, all orders will include a free Mini SigMagic, their all-natural brush cleanser.
You can also participate in their campaign on social media using the hashtag #ComeCleanWithSigma and share how you wash your brushes. Influencers like Beautyy Bird and Deepica M will be sharing their brush cleaning adventures along with the rest of us.
https://www.instagram.com/p/BViYVtNjj-9
There's no time like the present, so get in there and get your hands wet. Your brushes will thank you for it. Head on over to Sigma and pick up some goodies to make the job a little easier.