Sigma Beauty is coming out with the most indestructible makeup brushes ever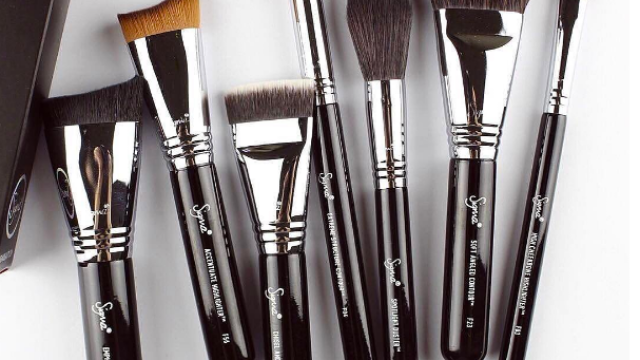 There are makeup brushes, then there are Sigma Beauty makeup brushes. As beauty-world-renowned products with a cult following, these babies are worth their weight in gold. Or should we say *titanium,* because this revered beauty brand is launching an all-new set of brushes that are indestructible.
"Did someone say 5-year warranty," the brand wrote on Instagram today. "Our new #SigmaTitanium brushes launching April 17 are made to last and are the brushes of the future."
Makeup brushes that stand the tests of time and are guaranteed to be like new (basically) forever? Phew — we just got chills!
The conception of these game-changing Sigma Beauty brushes isn't exactly news, however, seeing as the brand's co-founder, Simone Xavier, teased that she and her husband were working on said brushes in the past. We just didn't realize they'd be ready so soon!
"Rene developed a brush that is indestructible," Simone told HelloGiggles of her husband and the brand's co-founder.
If any makeup duo were to conceptualize and design virtually indestructible makeup brushes, it'd have to be these two. With Simone's Ph.D. in molecular biology and veterinary science background coupled with Rene's business and civil engineering experience, Sigma Beauty products are truly a blend of practical technology and innovative design. Plainly, their brushes are some of the best on the market for good reason. They're really ~dayum~ good!
Like it said in the Instagram announcement, these Titanium Brushes come with a 5-year warranty to back up their bullet-proof claim. And while we don't expect these babies to come cheap, at least we're 100 percent certain they're a worthy investment!