The 5 Most Common Side Hustles Millennials Have, According to a New Study
Short on cash? You can earn some extra income with some creativity and side hustle.
If it feels like things are more expensive than ever, you're right — the worldwide economic situation is causing prices everywhere to rise. Everything from your gas bill to your rent and even the cost of your morning coffee, is more than it was a year ago.
With basic resources becoming affected by inflation, many are looking for ways to cut costs, while others are looking to supplement their income in creative ways.
According to a new study by Mayflower, millennials are at the forefront of these income-driven strategies. The logistics company found that this demographic is more likely to look for a new, higher-paying job (45%) or work more than one job (32%) than older generations.
RELATED: 40 Questions to Ask Your BFF to Find Out How Well You Know Each Other
One common way to increase your income is with a side hustle. A side hustle is slightly different from a traditional part-time job in that you're usually able to create your own hours, set your own rates, and create extra cash on your own terms. Flexibility and the chance to work remotely are also more common attributes of a side hustle.
Forty-four percent of millennials surveyed are significantly more likely to say they started a side hustle as a result of inflation, and millennial women especially are more likely to get into a side hustle (39%, compared to 34% of men surveyed). So if the rising cost of living is getting tight, you might consider starting one yourself. Here are some ideas to get your creative juices flowing.
1. Freelancing/consulting
The most common side hustle for Millennials seems to come in the form of freelancing. It makes sense that around 36% would go down this route, as it has the widest variety of gigs to offer. Plus, it's a great way to offer your expertise in exchange for some extra cash.
Copywriting, graphic design, video editing, coding and web development, and social media management are all examples that can earn side hustlers anywhere from an additional $10 to $50 an hour, or more. Not bad for a few extra hours of work a week!
2. Starting a small business
Those who like to be their own boss might consider entrepreneurship as their side hustle. Thirty-one percent of millennials surveyed started their own business to earn more income, which is a great way to eventually turn a side hustle into a full time job.
You can make money from your passions, like selling artwork or handmade items on Etsy, or even become a virtual assistant to help others organize their lives.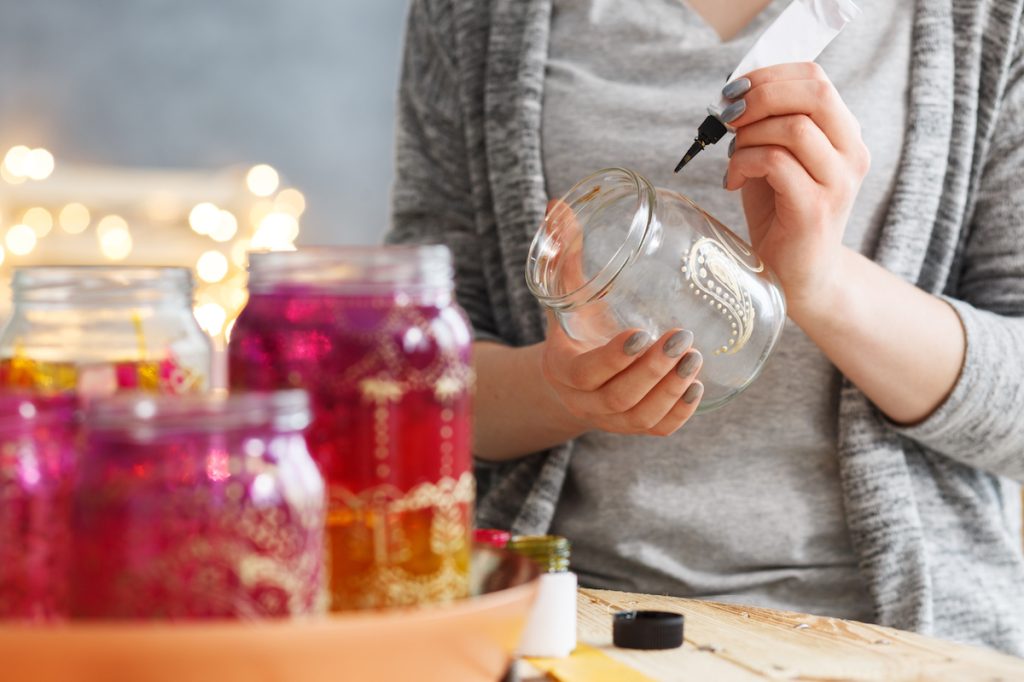 3. Content creation
If you love to put yourself out there on social media, you can easily create a side hustle that makes some serious dough. Twenty-four percent of those surveyed are posting videos on YouTube, TikTok, and more, which can generate more money through ad revenue, merchandise purchases, affiliate programs, and sponsorships. Some of the top content creators make over six figures for one post.
4. Become a rideshare driver
If you really want to capitalize on those before and after work hours, try doing as 20% of those surveyed do — working as a rideshare driver. All you need is a valid driver's license, a vehicle that fits the company's standards, and some decent navigational or conversational skills.
How much you earn depends on a few factors, like your location, and company incentives, but if you have the time and the "drive" (see what we did there?) it can definitely help add a little extra to your wallet.
5. Working in foodservice
Last but not least, there are plenty of jobs in foodservice that count as a side hustle too. According to the Mayflower survey, 17% of millennials took up a job in this industry. You could make a quick buck delivering groceries as an Instacart courier, or teach cooking classes online. You could even sell baked goods at your local farmer's market.
While the rising cost of living might feel scary, the good news is that there are a variety of ways you can earn a bit of extra cash to help cushion the blow. Get creative and maybe even make money from a hobby or habit you do every day. Every little bit counts!
Kat is a born and raised New Yorker exploring the world as she writes, eats, and everything in between.
Read more