Sia's new song "Never Give Up" is giving us all sort of Bollywood vibes and we're obsessed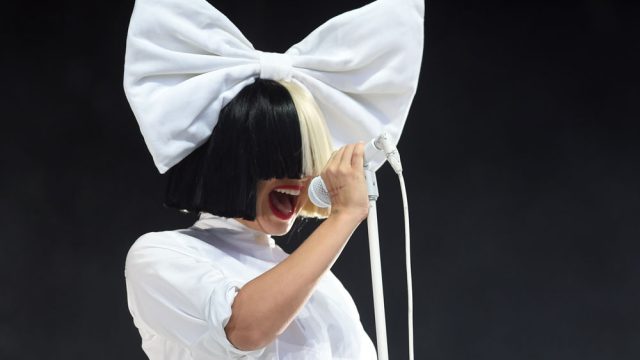 TGIF y'all because on this Friday, Sia released a brand new song called "Never Give Up" that is the best of all worlds: Bollywood, Hollywood, Sia's own brand of pop.
The track is the theme for Lion, the upcoming film starring Dev Patel, Rooney Mara, and Nicole Kidman. In the film, which is based on a true story, an Australian couple adopts a five-year-old boy named Saroo after he gets lost on a train in his home country of India. Twenty-five years later, Saroo (Patel) seeks to find the family he once lost, with the help of Google Earth.
The track, produced by Sia's regular collaborator Greg Kurstin, is available for download on iTunes, and on Spotify for streaming.
https://www.youtube.com/watch?v=0NMPt7K9ZRs?feature=oembed
If you haven't yet seen the trailer for Lion, stop everything and do that now.
https://www.youtube.com/watch?v=ziOLGzKq6oo?feature=oembed
Last month, Sia released a small batch of new material on the Deluxe Edition of her This Is Acting album.
The Deluxe Edition added seven tracks to the original 12-track album, which was already everything.
This Is Acting was released in January and features songs that Sia had written for other artists but that were rejected.
https://twitter.com/udfredirect/status/798712982641528832
"I'm calling it 'This Is Acting' because they are songs I was writing for other people," Sia said. "So I didn't go in thinking 'this is something I would say.' It's more like play-acting. It's fun."
It's more than fun, though. It's incredible music. We're not acting: we're fans.