Sia's new song for "Sesame Street" should be rated "S" for "Super Catchy"!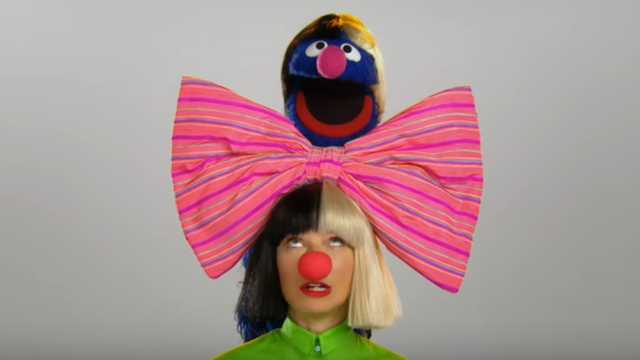 It's no secret that we love Sia and her music. Now, we think Sia's new song for Sesame Street should be rated "S" for "Super Catchy"! We learned about the new jam, "S is for Songs," from Uproxx, and it's ~still~ in our heads. In a second, you'll see why. Of course, Sia's songs are always in our heads since she seems to be on the radio all the time. We don't mind, of course.
Actually, it seems to be coming at the perfect time. As you probably know, President Donald Trump wants to defund federal funding to organizations like PBS. So Sia singing with muppets? Yes, please. And, we can SEE SIA'S FACE!
You can watch the music video here.
https://www.youtube.com/watch?v=IlVtF3dAyxs?feature=oembed
How adorable was that, right?! And the muppets in Sia wigs?! WAY TOO CUTE! Okay, feel free to keep humming and singing along as you keep reading. We also found a few behind-the-scenes photos of when Sia hung with the lovable muppets.
Here's Sia and none other than the Cookie Monster. Aww.
And here's Elmo and Abby Cadabby. Again, the wigs! Super adorbs!
Yes, "S" IS for songs. But, like we said before, "S" is also for "Super Catchy." We'll also add a few more to the list, like "S" is for "Super Fabulous" and "S" is for "Sia's the Best!" We could go on and on… But, rn, we have to go watch that video again!