Sia's version of 'Satisfied' from 'Hamilton' is out now if you want to cry today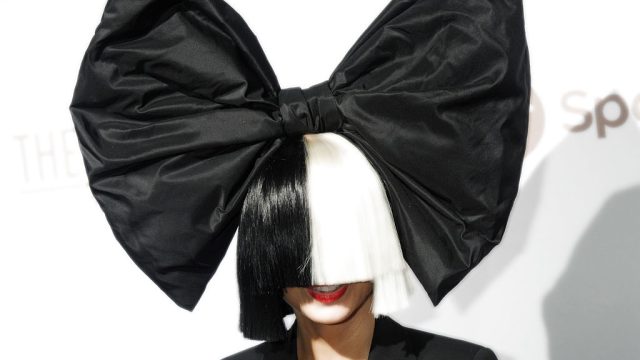 Hamilton fans around the world are waiting with bated breath for the much-anticipated Hamilton Mixtape. You'll have to wait for the whole album, but Sia's cover of "Satisfied" is out now.
Lucky for us, Hamilton creator Lin-Manuel Miranda is teasing select tracks in advance of the official release on December 2nd. So far, The Roots and Kelly Clarkson have blessed us with tracks. They sang "My Shot" and "Quiet Uptown" respectively. Busta Rhymes, Joell Ortiz, and Nate Ruess are featured on "My Shot."
Now, we are given the gift of the one and only Sia singing "Satisfied." In a track released on Friday, the goddess delivers an amazing version of the Hamilton song.
But wait, there's more. Miguel and Queen Latifah make an appearance mid-song for the incredible rap section.
Listen here: https://www.youtube.com/watch?v=
The "Satisfied" trio are just a few of the artists teaming up for the mixtape. Usher, Regina Spektor, Alicia Keys, Ashanti, Wiz Khalifa, and John Legend also appear.
Hamilton itself was originally conceptualized as a mixtape. After it exploded to theatrical success, Miranda never forgot about his original goal.
Not only will the mixtape include covers of songs from the original Broadway show, but it will also feature demos that didn't make the final cut. Questlove from the Roots produced the album in collaboration with Miranda.
In case you missed it, here's The Roots' cover.
https://www.youtube.com/watch?v=
Annnnd, Kelly Clarkson.
https://www.youtube.com/watch?v=
We don't know about you, but we can't stop listening. Time to get your preorders ready!