Sia and Pink just dropped an incredible power ballad, and it's typically EPIC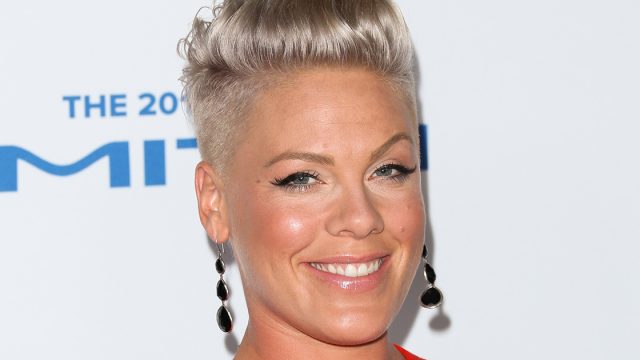 We love it when our fave female artists come together to make incredible music, which is why Sia and Pink's new song "Waterfalls" is on heavy rotation today.
We know that both Pink and Sia are hitmakers in their own right. Pink, who gave birth to her second child over the holidays, is known for her crazy acrobatic performances and killer pop songs. Meanwhile, Sia has become a staple of the current music scene, having written songs for everyone including Beyoncé, Katy Perry, and Britney Spears. Oh, and she's also one of the biggest selling solo artists, like, ever, and constantly brings it with every song she releases.
Well, now the pair have teamed up with Norwegian hitmakers Stargate (Rihanna, Beyoncé, Charli XCX, Selena Gomez) for a MASSIVE power ballad, and we can't get enough of it.
https://www.instagram.com/p/BRXOn9rBvQT
Stargate originally met Sia when the pair collaborated on Rihanna's ballad "Diamonds." In fact, according to a press release, it was Sia's idea to bring Pink on for the dancehall ballad, which sees both artists really sing their hearts out.
The song begins with Sia singing the hook, before Pink sings the first verse.
"Oh, I'm in the jungle now, You've been seeking, I've been hiding out, Use your love, it scares me so deep down, You may find me, 'cause my heart beats loud, so loud," Pink sings. "It beats fast, in the places where you touched me last, I can feel the burn my skin, it has, But the return of your beloved hands."
Listen to "Waterfalls" below.
https://www.youtube.com/watch?v=08qA-Uy-hmk?feature=oembed
The song marks Stargate's first outing as recording artists instead of just producers, and sees the duo, comprised of Tor Erik Hermansen and Mikkel Eriksen, sign a record deal with RCA.
Given who they've worked with in the past, we're expecting Stargate's forthcoming debut album to feature some pretty incredible artists and we can't wait!
Meanwhile, "Waterfalls" is available to stream and download now.