A Sia + Kanye duo is coming, prepare for greatness
Sia and Kanye West are two of the biggest names in pop music, so it's no surprise that West co-produced and co-wrote one of the tunes on Sia's upcoming album This Is Acting. Check out the on-brand but kind of discomforting album art for the track: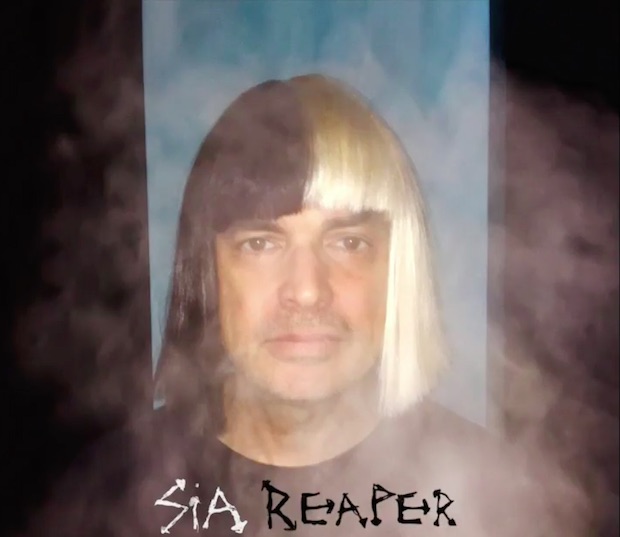 The pop songwriter turned powerhouse worked with West on his song "Wolves," and it appears the partnership was fruitful enough that they teamed up together for round two. But in an interview with Rolling Stone, Sia revealed that "Reaper" came together in an unexpected way:
Well, they must've been good notes regardless: The "Reaper" snippet totally represents the huge positive pop sound and message that's Sia's hallmark — and the lyrics, ""No baby, no baby not today," definitely fit with the song's title.
"Reaper" will be track seven on This Is Acting, which drops on January 29. The full tune will be out tomorrow, but for now we'll keep looping these eleven seconds:
Related reading:
Contestant covers Sia's "Chandelier" on 'The Voice,' wins our hearts forever
Sia's new video will make you feel like you can conquer anything
Images via Sia/Twitter and