Sia helps James Corden get through traffic in "Carpool Karaoke"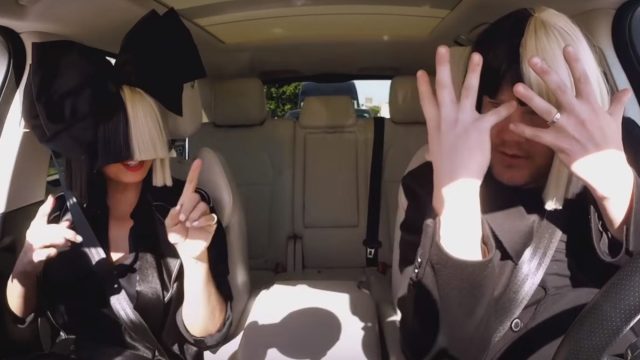 James Corden seems to run into a lot of traffic when going to and from The Late Late Show, but that's okay, because he always finds an amazing star to help him through it with the power of song. When James drove past Sia aimlessly wandering the streets (it's hard to see where she's going with all that hair), he invited her in, and they embarked on an amazingly soulful "Carpool Karaoke" that's got us dancing in front of our mirrors.
Sia has a ton of hits, so the pair had no trouble deciding on the soundtrack to their adventures. "Chandelier" and "Diamonds" were no-brainers, and they also threw it back to other songs like "Titanium."
Like any good "Carpool Karaoke," there were games and costumes. James donned a classic Sia wig as Sia demonstrated her ability to carry a dozen eggs on the tops of her hands. We're not sure what's more impressive, the shenanigans or the singing, but it's safe to say we're in love with both.
Related reading:
The Elton John "Carpool Karaoke" is as amazing as we hoped it would be
James Corden drives Chris Martin to the Super Bowl in "Carpool Karaoke"