Sia has given Hillary Clinton a new theme song, because she's got STAMINA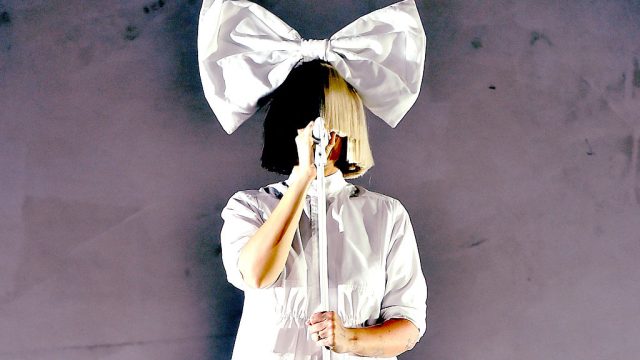 ICYMI: During Monday night's first Presidential Debate, Donald Trump was asked to expound on his statement that former Secretary Clinton didn't have "a presidential look." Trump turned the slippery remark into one about "stamina" instead of physical appearance, which honestly might have backfired more.
Case in point: Hillary's now got a fresh AF theme song courtesy of everyone's favorite masked chart-topper. In Sia's song "The Greatest," she proudly mentions that it's her high stamina that keeps her going ("And uh-oh, I see another mountain to climb /But I, I, I got stamina"). Sia posted a video to her Instagram last night that displayed photos of Clinton's impressive career in politics. It's almost a visualization of her response to Trump this past Monday, which if you don't remember, was this:
"As soon as he travels to 112 countries and negotiates a peace deal, a cease-fire, a release of dissidents, an opening of new opportunities and nations around the world or even spends 11 hours testifying in front of a congressional committee, he can talk to me about stamina.
Watch the video, which ends with the hashtag #ImWithHer, here:
Somewhere, Hillary Clinton is probably bobbing her head along to this empowering tune. It's safe to assume she identifies with these powerful words. Shouldn't we all?