Sia's latest song (with Diplo) is an electro dream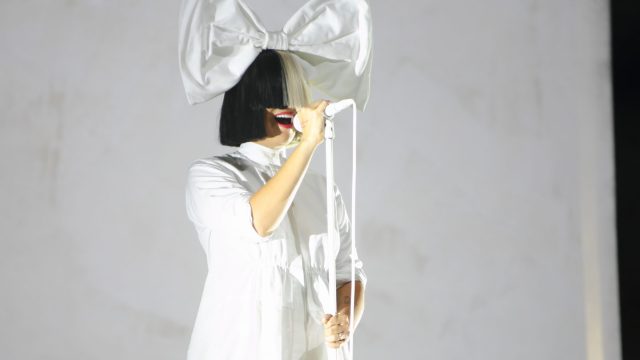 If Sia ever wants to stop performing and just record movie soundtrack songs, we'd totally understand. (That said, please don't stop performing, Sia!) Hot off the heels of her cover of Nat King Cole's "Unforgettable," for Finding Dory, she's released a song from The Neon Demon's soundtrack: The kind of macabre but scintillating "Waving Goodbye."
The Neon Demon stars Elle Fanning as an aspiring model/icon trying to make her way in Los Angeles, but as someone who's seen the film, the vibe is less America's Next Top Model and more fashion-world-Black Swan-with-a-higher-body-count. The film also highlights a gorgeous, almost gothic soundtrack, so when the bright "Waving Goodbye" hits the credits, it's doubly stunning because it's such a tone switch from the rest of the film.
Sia's voice sounds more filtered than we're used to, but its signature edge finds a home in the song's glossy production — from none other than Diplo, whom you'll recognize from Major Lazer ("Lean On") and Jack Ü (Justin Bieber's "Where R U Now," the production on "Sorry"). And despite the song's almost cheerful vibe, the lyrics are juuust dark enough to complement the film: "So one hand is holding your body / The other is waving goodbye / I love you, but it's your turn to cry."
The rest of The Neon Demon soundtrack is similarly spectacular, but "Waving Goodbye" is its perfect cap, as well as the film's. Perhaps this is the This Is Acting auteur's way of pursuing Oscar.