Shu Uemura collaborated with a Tokyo design duo on a makeup collection inspired by their jewelry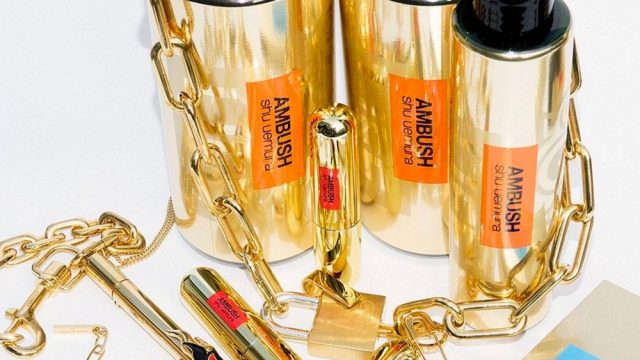 Iconic makeup brand Shu Uemura and a pair of hot young designers linked up for a metallic dream of a makeup collection, and the result is seriously badass.
Shu Uemura's collaboration with cult Tokyo fashion line Ambush is a perfectly offbeat blend of edgy and classic. Shu x Ambush is (literally) a little more heavy metal than some of the makeup company's cute collabs of the recent past.
The spring/summer 2017 collection is inspired by Ambush designers Yoon and Verbal's statement-making, rock'n'roll-meets-street-style jewelry. The catchphrase and philosophy behind the collab is "stay gold." Metallic monochrome is a super hot makeup look, and the two Japanese brands are doin' it well!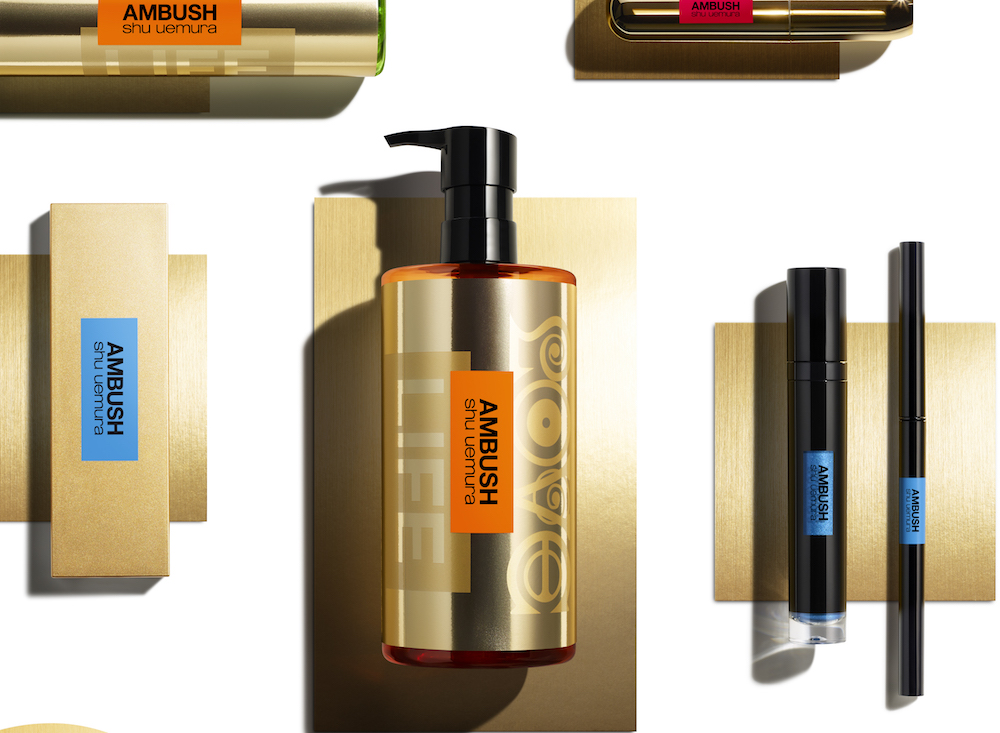 All gold everything.
In a press release, Shu Uemura's international artistic director Uchiide said,
"You often hear that makeup and accessories both possess the ability to accentuate the wearer's natural beauty. So, for this collaboration, it was important for us to produce makeup that shines as beautifully as jewelry. By using the collection, you can shine like jewelry, transform into your ideal you, and enhance your everyday look and life."
We can definitely get behind that.
Let's take a look at a few products from the collection, shall we?

Eye Foil is a highly metallic liquid eyeshadow with a foil-like texture. The oil-infused formula leaves a silky, waterproof veil on the eyelids. The blue shade compliments Ambush's southwestern-inspired collection.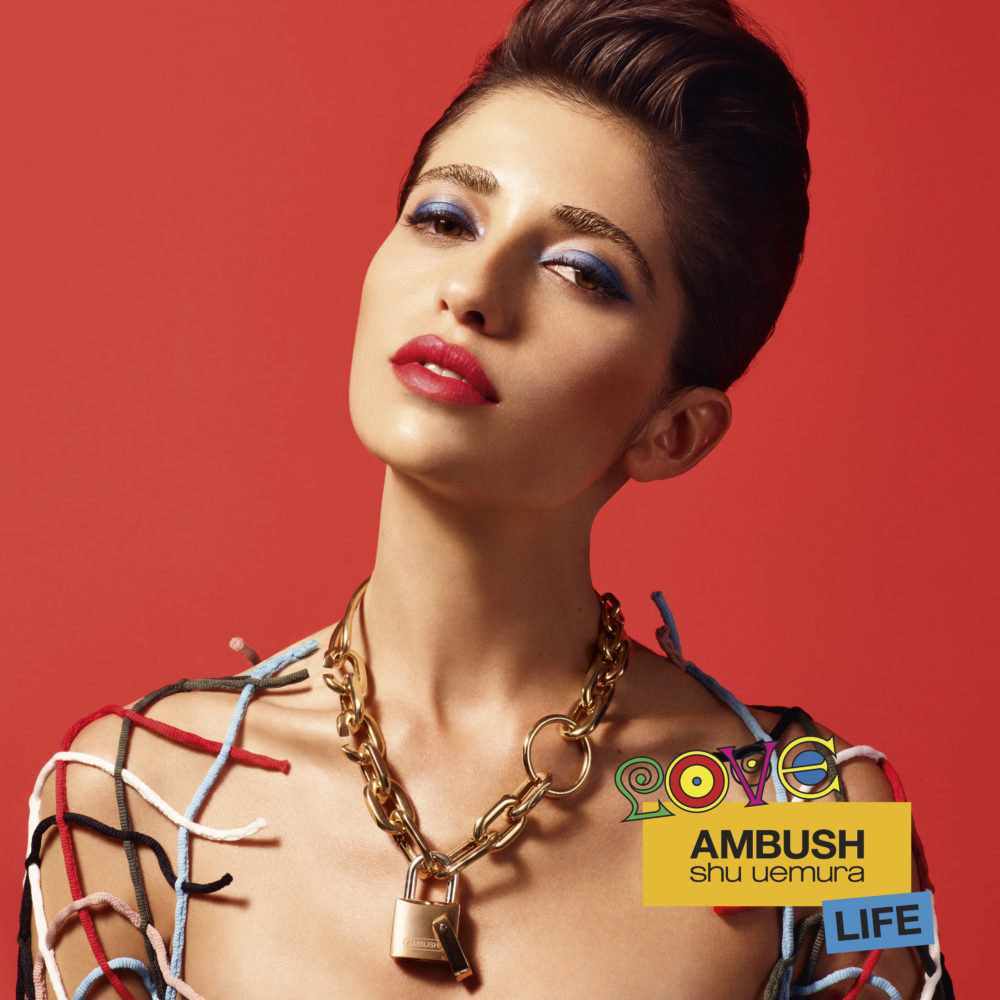 If you want to make a wild statement with your brows, gild them in silver or gold. (She's wearing the gold shade.)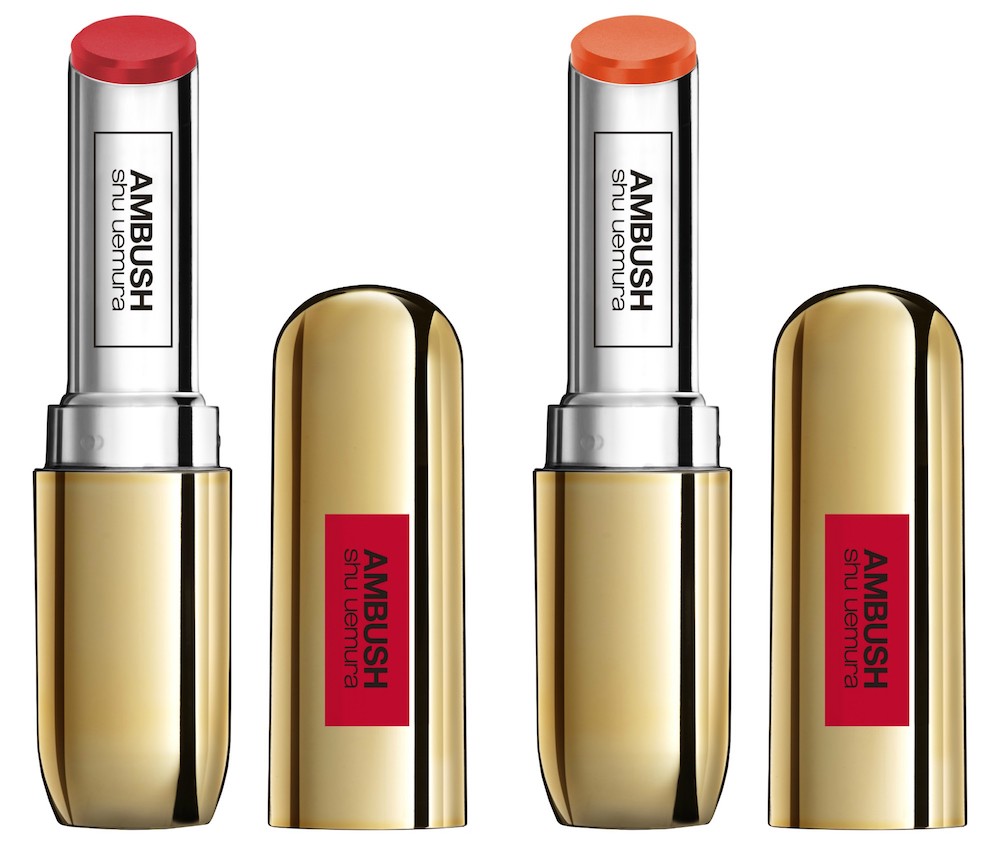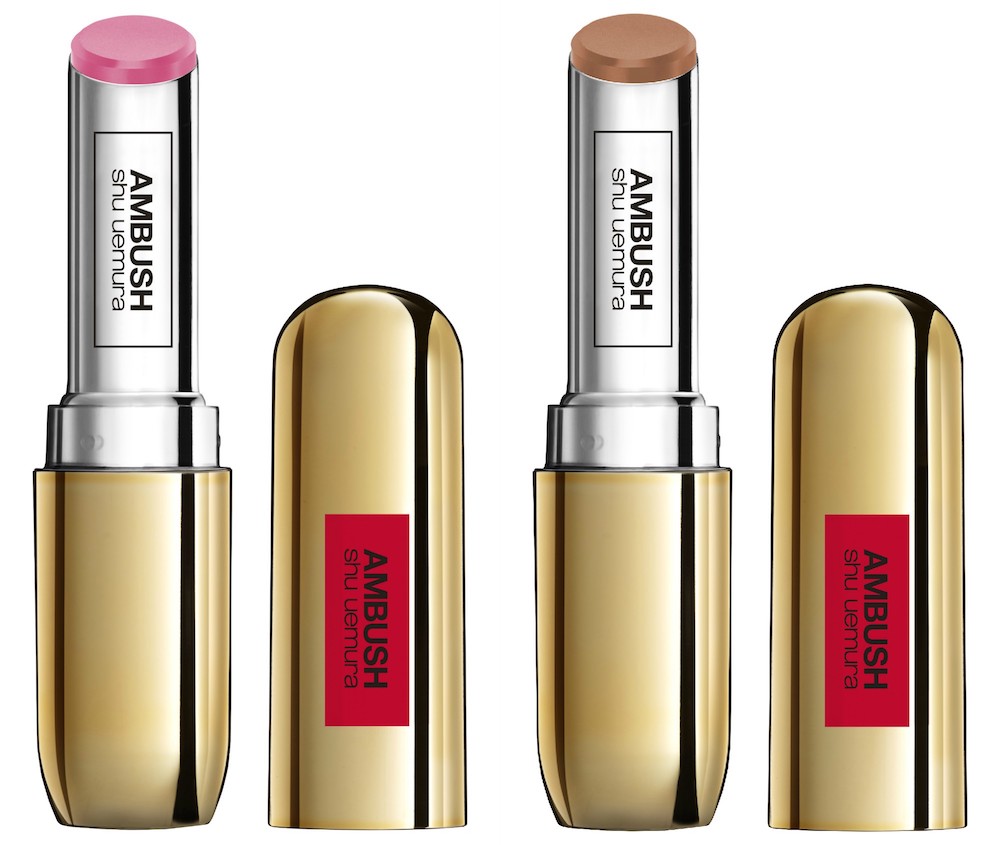 There are four shades of Rouge Unlimited, two matte and two shiny.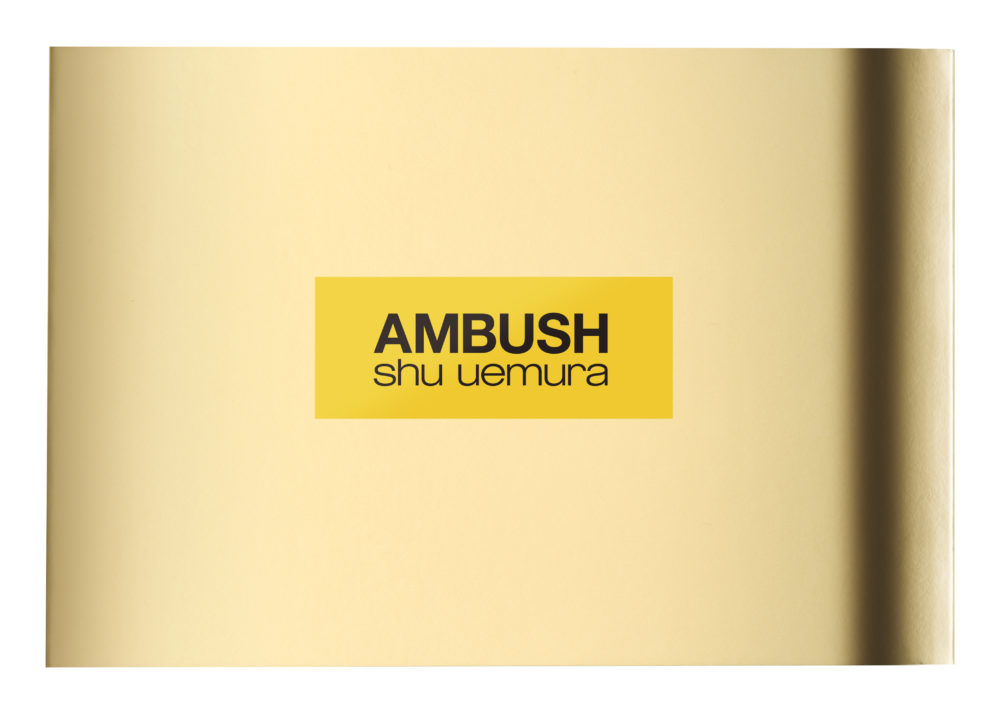 Soak up oil in style with these papers inside a slick gold pack.

Speaking of oil, this cleansing oil clarifies skin and fights the effects of pollution.
The limited-edition Shu Uemura x Ambush collection is available on www.shuuemura-usa.com through July, and it retails from $14 to $90.