Drinking wine in the shower just got a lot easier, thanks to this creative new product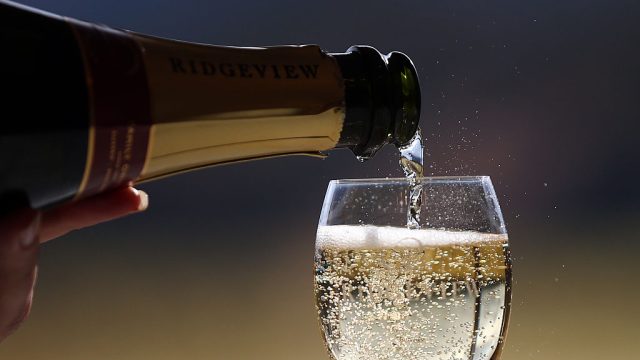 Ever try to have wine in the shower? You either have to keep it out on the counter, or run the (terrifying) risk of getting water in your glass. Well, now, you don't have to worry about that. A new shower wine product called SipCaddy makes it so you can have your wine and drink it, too.
In today's world, everyone loves talking about wine. From Christina Milian creating her own line to fancy wine colors (like orange), most everyone loves a glass of the stuff. But have you ever wanted your bath time to be a little more wine-inspired?
With this new SipCaddy, your wine wishes have been answered.
https://www.instagram.com/p/BQtuOj1D2No
The concept is simple. You just use the suction cup to place the holder on your wall or tub, and then use that to hold onto your stemware (they recommend using plastic instead of glass, though, in case it ends up slipping). And you can be quite creative with the types of items the SipCaddy can hold. From wine and beer to burgers and wings, there isn't anything this little guy can't hold up. Well, at least anything less than seven pounds.
https://www.instagram.com/p/BZMvkiKDvxh
https://www.instagram.com/p/BXMDFtFDjp2
https://www.instagram.com/p/BXJSc6UjSrz
Now if you're aching to get one of these bad boys, you can purchase them on Amazon for $13.95, or you can get it on the SipCaddy website for the same price. Honestly, it seems like a great purchase. You can hold your food, your alcohol, and your shampoo bottles all at the same time. Just as the shower gods intended.
What's not to love? Enjoy your shower wine.