Don't Leave the Shower Without Putting This One Thing in Your Hair, Beauty Pros Say
Good hair days are ahead when you use the right product for your hair type.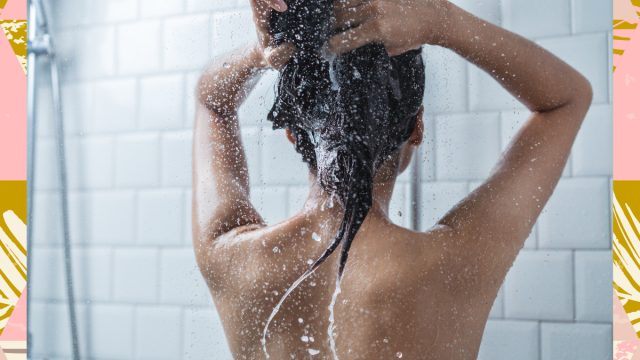 The product recommendations in this post are recommendations by the writer and/or expert(s) interviewed and do not contain affiliate links. Meaning: If you use these links to buy something, we will not earn a commission.
Fine and straight, coarse and curly, wavy, or color-treated–when wash day rolls around, the difference between a "good" and a "bad" hair day comes down to one question: are the products you're using in and out of the shower right for your hair type?
With drugstore shelves and TikTok feeds brimming with a myriad of "must-try" hair care products, it can be an uphill battle figuring out what your hair craves to look its best and feel healthy. Every hair type has its own unique needs, which means your hair care routine should be as personalized as your skincare regimen.
But let's face it: even in the name of gorgeous locks, product trial-and-error can be both frustrating and expensive.
That's why we turned to the experts, who are here to break down that *one* hair maintenance product your hair needs in and/or out of the shower, depending on your hair type. Great hair days are ahead!
RELATED: The 5 Best Celeb Hairstyles That You Should Copy Right Now
Hair type: Fine and straight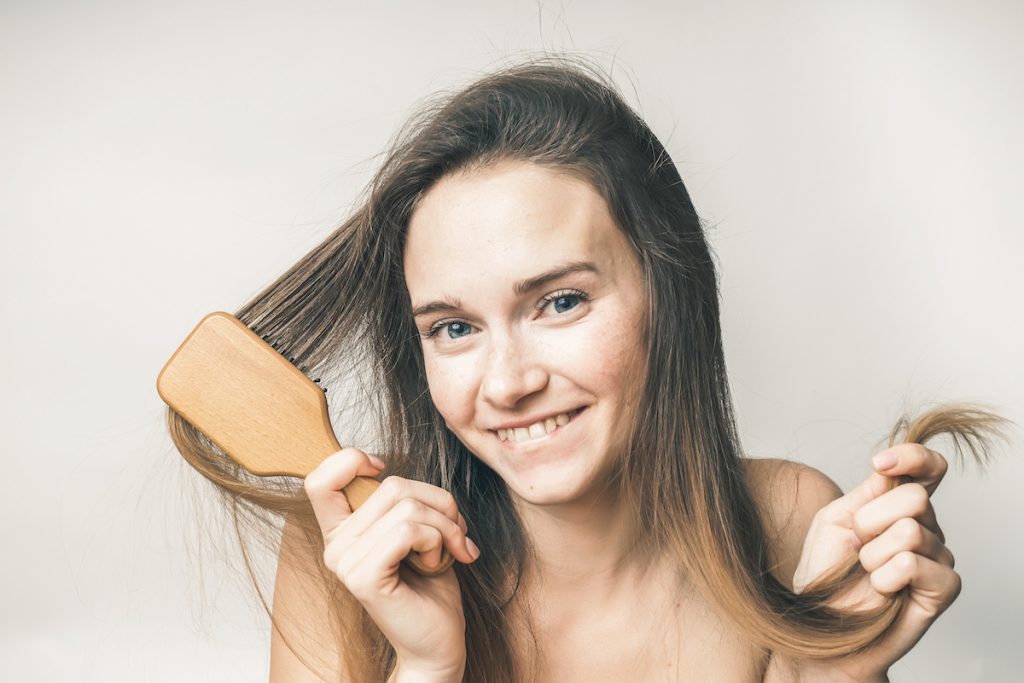 You need a: Non-drying volumizing shampoo
The struggles of having fine hair are real: your blowout deflates immediately, the sparse strands you have are prone to breakage, and your hair looks greasy in just a day's time. Luckily, giving your straight, wispy strands some va-voom all starts with the wash day basics: the right shampoo.
"Fine hair can feel lifeless and many products can weigh it down, causing it to get dirtier faster," says Sarah Klein, stylist at Nine Zero One Salon in West Hollywood, CA. "For fine, straight hair, [washing your hair with a] product that is nourishing but not too heavy is key."
Suds up with a lightweight volumizing shampoo to wash away the dirt and buildup from your hair and scalp that can cause hair to fall flat and look oily, all while preserving your hair's natural bounce. For long-term benefits, choose a shampoo that also works to strengthen the hair cuticle.
Try: Milbon Volumizing Shampoo ($24)
Hair type: Thick and coarse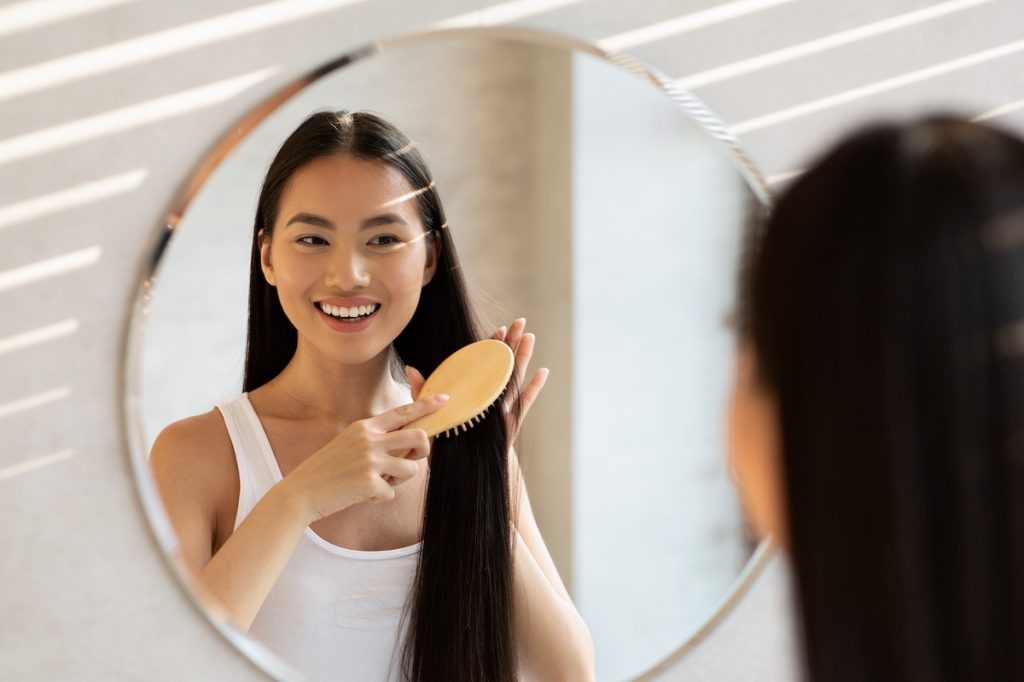 You need a: De-frizz serum
Having naturally lush, horse-like locks sounds like the dream, but this can be one of the most difficult hair types to deal with. Thick hair can be coarse, dense, and highly frizz-prone, making it tough to manage, control, and style without looking like you stuck your finger in an electrical socket.
"When you blow-dry thick hair, the goal is to eliminate frizz, control flyaways, and ease excess volume," says celebrity hair stylist Nick Arrojo. To help tame the mane post-shower, he suggests applying a de-frizz serum to damp (not soaking wet) strands from mid-lengths to ends before your blow-dry with a paddle brush.
Try: John Frieda Frizz Ease Extra Strength Serum ($9.97)
You need a: Hydrating hair mask
Curls are like your in-laws: on their good days, you're so glad they're yours–but then there are other days they can be *quite* difficult and unpredictable…
"Curls can be very fragile and are prone to breakage due to their spiral shape, so they require a lot of moisture," explains legendary hair stylist Frédéric Fekkai. "Our scalps produce natural oils that contain essential nutrients that keep hair hydrated, but it's much harder for these oils to travel down curly strands."
The in-shower remedy? Replacing your conditioner with a hair mask treatment once a week to infuse curls with essential hydration while repairing any existing damage. "Hair masks have a higher dose of moisturizing ingredients than conditioner, delivering nourishment to your strands much faster," adds Fekkai.
Try: Frédéric Fekkai Shea Butter Intense Mask ($36)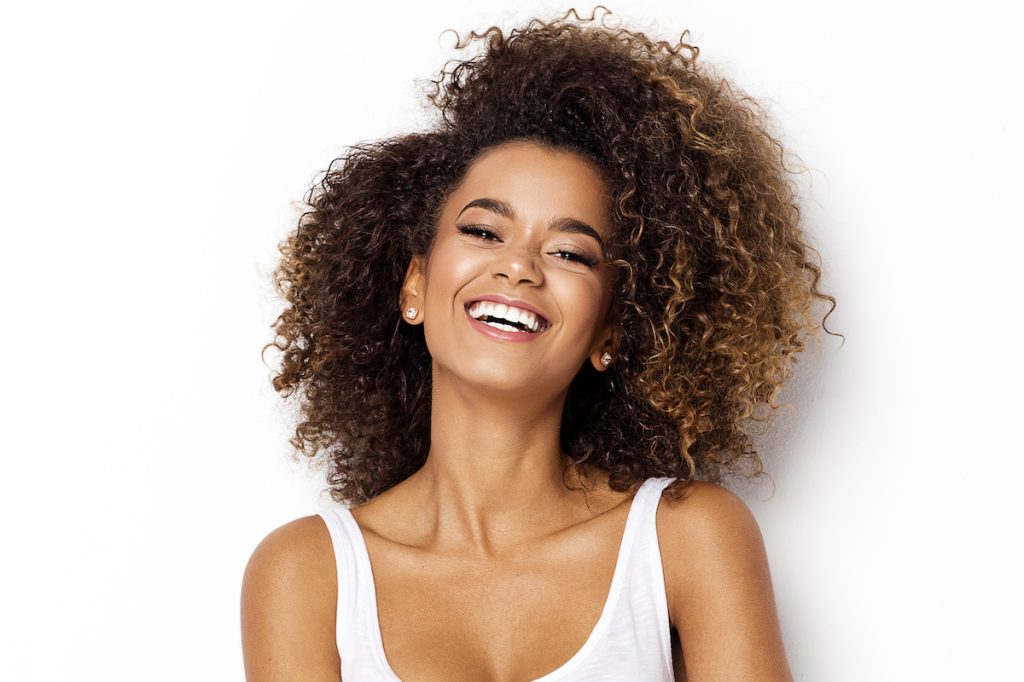 You need a: Co-wash
Also known as Type 4 curls, coils feature a tight, spiral curl pattern—volume is the rose of this hair type, while a lack of moisture is the thorn, causing your coils to look and feel dry. They also benefit from a longer time between washes.
Coily gals, it's time to jump in the shower and hop on the co-washing train. "Co-wash" is short for "conditioner-only washing" and offers a gentle, high-slip, and moisturizing cleanse for thirsty curls and coils while extending time between wash days. "Shampoo tends to remove good natural oils from the scalp and hair, causing it to feel drier," explains Sarah Potempa, celebrity hairstylist and inventor of The Beachwaver Co. "Co-wash [replaces your shampoo] while providing additional moisture to your hair, which makes your coils feel soft, healthy, and more manageable."
If you do start a co-washing routine, it's important to use a regular sudsing shampoo every other wash to help prevent product buildup on your scalp and hair.
Try: The Beachwaver Co. Be Confident Co-Wash ($20)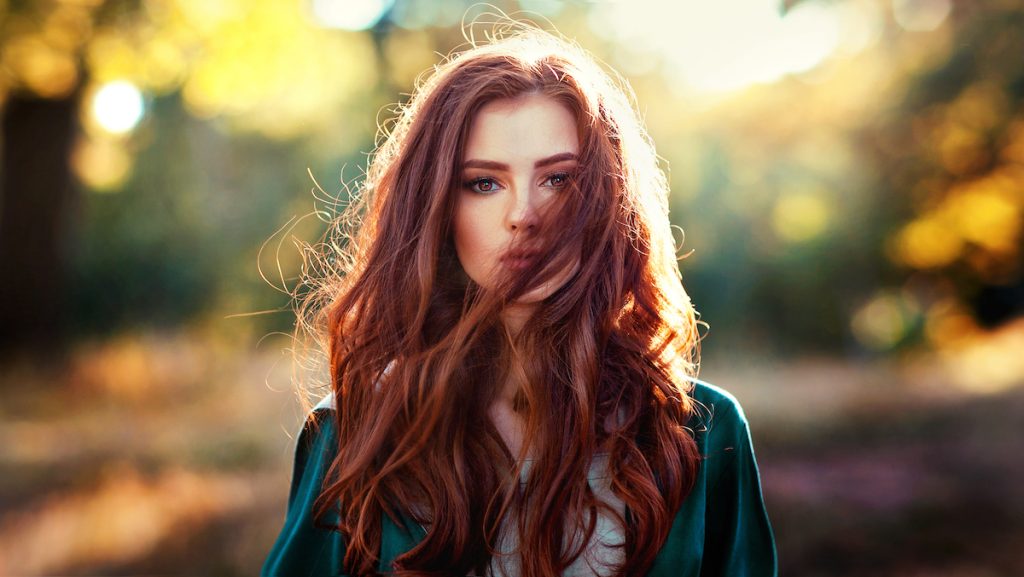 You need a: Lightweight styling mousse
When it's not quite curly but not properly straight either, "wash-and-go" is fake news—wavy hair always begs you to style it one way or the other. When you go the route of enhancing your waves, humidity is the enemy that can cause your hair to puff out like an unruly pomeranian.
Arrojo's post-shower tip to give your waves more structure, control, and luster: work in a light-hold styling mousse from roots to ends, then scrunch upward or diffuse dry for natural-looking texture.
When selecting a product, look for moisturizing ingredients like argan oil to nourish your hair and prevent it from getting too big in the humidity.
Try: Arrojo Styling Whip ($26)
Hair type: Dry and damaged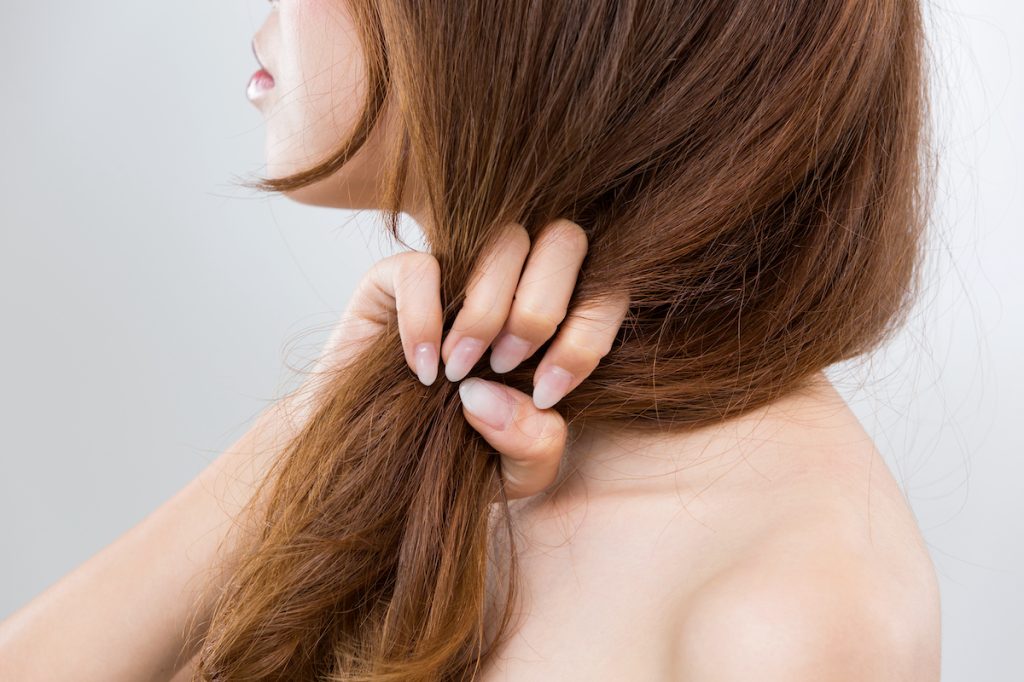 You need a: Protein-based treatment
If your flat iron, curling wand, or blow dryer have a place in your styling routine, we can relate. But your trusty hot tools are doing more than giving you a gorgeous 'do—they're also damaging your strands.
"When hair is damaged, it can feel dull and dry–but most importantly, it's lacking vital proteins, which are the building blocks of hair," explains Sarah Lund, style master for KEVIN.MURPHY. Human hair is made up of about 88% keratin protein, so when you compromise your strands and lose protein, hair can become dry, brittle, and breakage prone.
The key to rebuilding damaged tresses? Replenish lost protein. Incorporating a protein-based treatment into your routine weekly or biweekly will help add shine and strength back into your hair. But be careful not to overdo it—protein overload is a real thing, so look for vegetable-based protein products, which match well with human hair proteins.
Try: KEVIN.MURPHY RE.STORE Repairing Cleansing Treatment ($40.22)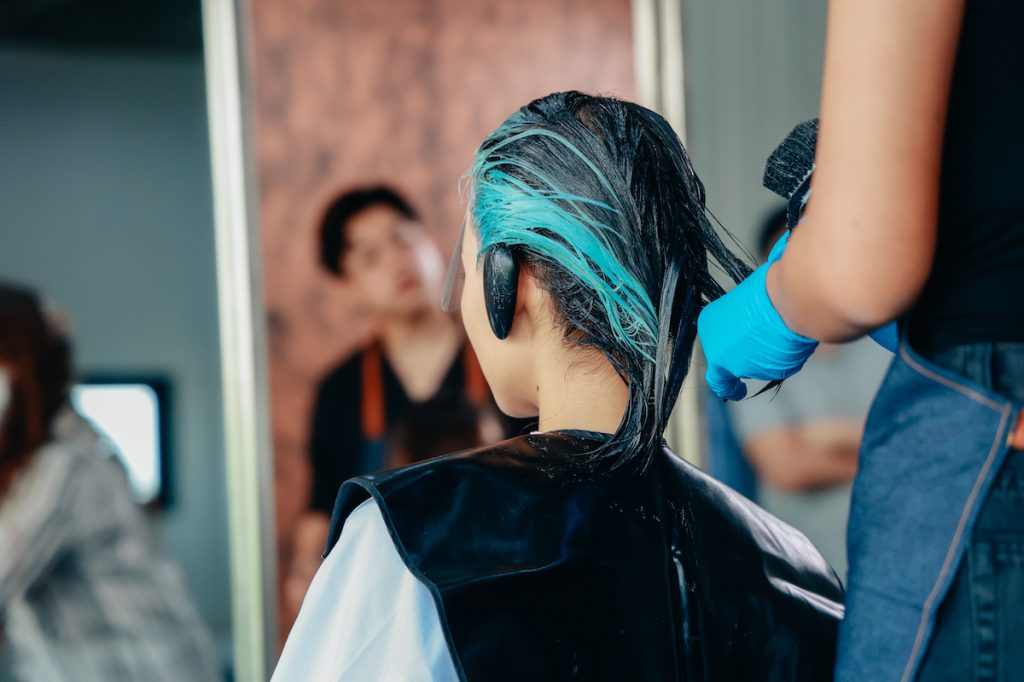 You need a: 2-in-1 thermal protectant and leave-in conditioner
If you just stepped out of the salon with a fresh dye job, using protection at home should be at the top of your to-do list. You want to preserve that vibrant hue (that ish costs a pretty penny!) as well as protect the integrity of your strands.
"Once you color or bleach your hair, it's compromised, so proper home care is very important so it doesn't fade or become damaged," says Lauren Mangiamele, senior stylist at Soffiato Via in Moorestown, NJ.
Her post-shower holy grail for colored hair: a color-safe leave-in conditioner and heat protectant (good news—you can easily find both in one product). This pre-styling prep step will extend the mileage of your hair color and keep breakage at bay in between appointments.
Try: Aveda heat relief™ thermal protector & conditioning mist ($35)