How to know if you're ready to get a dog, according to 11 dog owners
You watch dog videos on the internet all day. Marley & Me is your favorite movie. You're the go-to dog babysitter for all of your friends. Does this sound like you? Then you've probably asked yourself, "Should I get a dog?" on more than occasion—but are you really prepared for all that responsibility?
To help you decide if you should take the leap into dog parenthood, dog owners gave their perspectives to HelloGiggles. These pet parents talked about how they knew they were ready to own a dog and what steps they took before bringing a pup home. And even if they weren't 100% ready for all the unexpected elements that come with pet ownership, it's clear from their responses that they did their best to plan ahead and that now they couldn't imagine life without their dog or dogs.
The American Society for the Prevention of Cruelty to Animals (ASPCA) noted that about 44% of all households in the U.S. include a dog, but there are still 3.3 million dogs going into the shelter system each year with nearly 700,000 of them being euthanized.
If that wasn't heartbreaking enough, in the 1990s, the National Council on Pet Population Study and Policy reported that the top reasons people relinquish dogs to animal shelters included no time for a pet and the cost of the dog. Sadly, many of those animals could have been kept out of shelters if their owners had planned a little better.
So before you get a dog, read advice from dog owners based on their own experiences. And if you find that you're ready, you'll be rewarded with a (dog's) lifetime of love.
1Find a breed that fits your current—and future—lifestyle.
"I wanted a dog my whole life, but grew up in an apartment so I was never able to [get one]. When my husband and I bought a house in 2011—the first house I ever lived in—it was my priority to get a dog. We bought the house in May, did some traveling over the summer, then started looking [for a dog] in the fall. We knew we wanted a rescue of some sort, and I love the brindle coloring. But I also wanted a breed that would fit our lifestyle.
When a friend was getting a divorce and couldn't keep his 9-month-old brindle boxer, my husband and I went to check her out. What sealed the deal was seeing the guy's 2-year-old climbing all over the dog and [the dog] did nothing. Even though we were far from thinking of kids, we knew whichever dog we got would eventually be a big sibling and we loved that she was so good, even at 9 months, with kids. We didn't have to do a lot of training as she was already housebroken and knew some commands.
Now, seven years later, Salamander is going to be a big sister and she can't wait! My husband and I are both on board with the plan that if the house is on fire, save Sal first then come back for the spouse. I guess now it'll be: save the babies, then me."
—Beth, New Jersey, boxer owner
2Do the major planning ahead of time.
"I knew I was ready for a dog when I had been stable in my career, was in a home I owned with a yard, had money in savings for emergencies (and also an emergency vet fund), weighed out different pet insurance policies, and what to feed them.
The dog, on the other hand, was a surprise as he was not what I was looking for. Duke was definitely a spur-of-the-moment decision. I was looking for a young German shepherd. I left with a senior English bulldog. He literally was less than an hour away from euthanasia. I couldn't let that happen. So even though I thought 'this isn't the dog for me,' I brought him home. Within an hour, I knew he was staying forever. He was 8 when I adopted him and he's almost 12 now. He's my best buddy and my best impulse decision. I can't imagine a day without his wrinkled, smushed face. I love him so much and he's my best friend."
—Kristy, Tennessee, English bulldog owner
3Commit to the responsibility.
"No matter how much research and evaluation I did, I never really felt that I was ready for a dog. The instant I arrived home with my dog, though, I knew that I'd handle it. There wasn't a logistic threshold that I felt I had to cross—it was just an emotional click cemented by committing to the responsibility to the puppy and the shelter."
—Mike, Illinois, French bulldog owner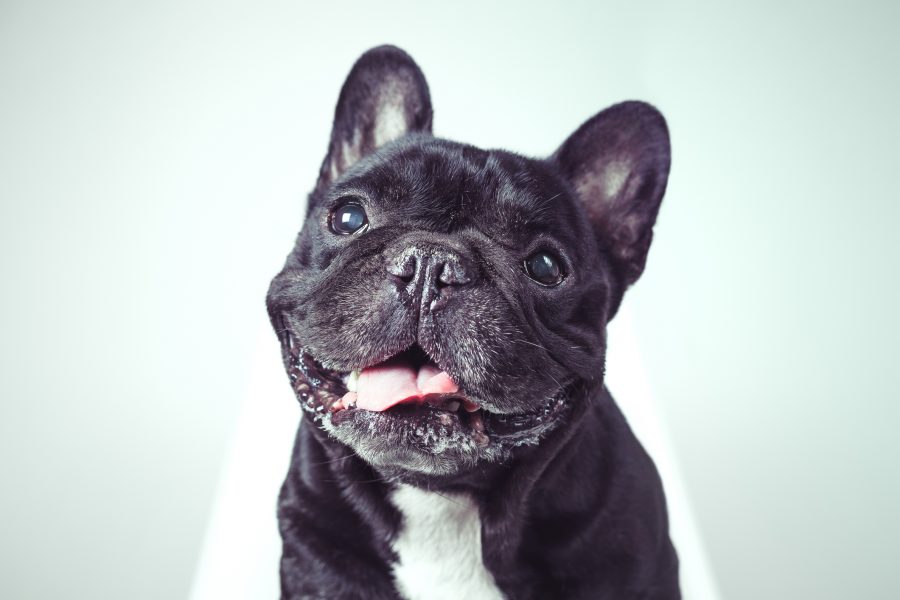 4Prepare for your life to change.
"Someone is ready for their first dog when they've put a substantial amount of time and effort into planning for their future dog. They know that a dog is more than 'just a dog'—it's a responsibility and a 10-15 year commitment. They are prepared to alter their current schedule or social life to provide care for a dog. They've looked at their financial situation and have budgeted for food, flea and heartworm medication, training, annual wellness checkups, and savings for emergency vet visits.
They've looked at how much time and effort they can realistically spend each day on training, playing with, and exercising with a dog, and have put some thought into the types of dogs that fit their lifestyle. They have a plan for leaving their dog alone for extended periods of time. They have a backup plan for the dog's well-being in case they lose their job or need to move suddenly. They have heard of 'clicker training' and know that 'be the alpha' is bad training advice. They are willing to go to training classes or try new things to make sure the dog's needs are met.
If they want to purchase a purebred dog, they've done some research into what breeds fit their lifestyle. They know that different breeds vary wildly in their needs as well as their appearance. They know why they want a particular breed and why that breed fits their lifestyle better than the others. They have visited the breed club website. They know why they shouldn't get a purebred puppy from Craigslist, PuppyFind, Kijiji, or a pet store. They know what questions to ask a breeder to find out if the breeder is producing high-quality, healthy puppies that will thrive in their new home. They know that it's a red flag if the breeder reserves puppies for buyers on a first-come, first-serve basis. They know color is the least important part of the puppy and are prepared to sacrifice their color preference for a puppy with the right temperament for their family."
— Rachael, Virginia, Pembroke Welsh corgi and Nova Scotia duck tolling retriever owner
5Get a pup with the right personality for you.
"I had no idea I was ready for a dog—especially not a full-grown, 80-pound pit mix. He just looked at me and he jumped up next to me, put a paw on my leg, and licked my cheek. That was that. We've been best friends ever since. If you get a pup with the right personality for you, then you won't even notice all the extra responsibilities.
— Nora, New Jersey, pit bull mix owner
6Consider crate training.
"We were actually holding off going to a shelter because our apartment wasn't ideal. We were on a third-floor walk-up with no real yard and I wanted a large dog. But because I was managing a dog daycare at the time, I was in a unique position. My job was how I justified getting a dog when a friend came to us with a puppy who needed a home. I could bring an 8-week-old puppy to work with me daily, so I didn't have to worry about her home alone all day.
Because of my work experience, I was confident I could easily raise a well-behaved puppy despite our apartment not being ideal. After learning about the benefits of crate training at work, I knew I wanted to try it at home. My childhood dog was given free rein of the house and he destroyed socks, TV remotes, toys, and more. I also spoke to a few dog parents who had to pay for expensive surgery because their unattended dogs ate all kinds of things that couldn't pass and caused intestinal obstructions. So I borrowed a soft-sided crate from the daycare and spoke at length with a dog trainer about the best way to get started.
I prepared as much I possibly could, but the ensuing weeks were a reminder that sometimes puppies have other plans. Ghost hated crate training, flipping the soft-sided crate across the room, howling and fussing the whole time. I tried toys stuffed with peanut butter, lying half in the crate with her, and I regularly consulted the trainer at work. I continued to power through, refusing to give up, and she eventually came to like her crate. Now it's her safe place if she wants to be alone. The resources I'm glad I had in place before getting her were a daycare I trusted, a good trainer, and a reliable veterinarian."
—Jenn, Pennsylvania, Brittany spaniel/husky mix owner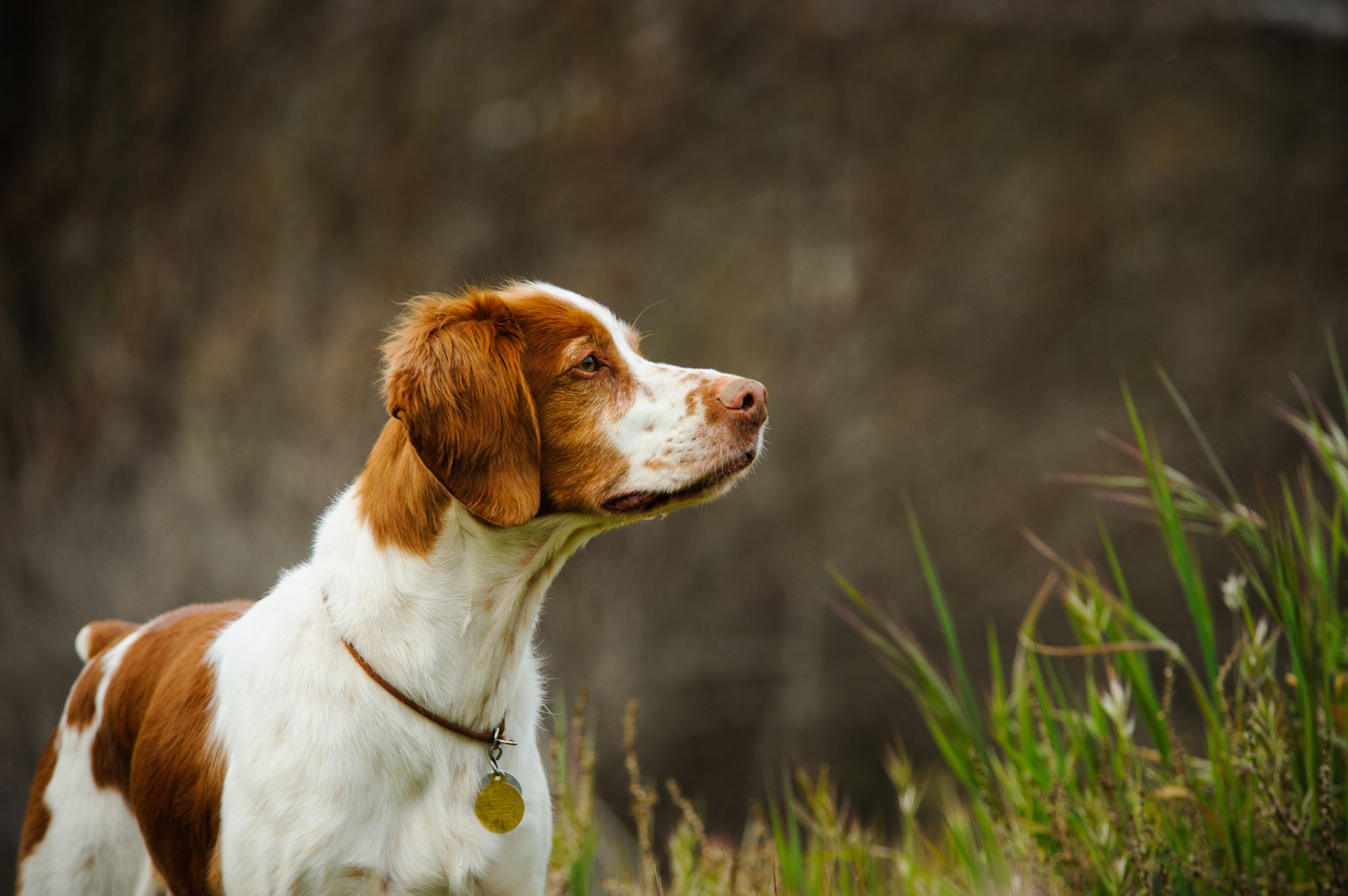 7Have a pet beforehand.
"My husband and I adopted two guinea pigs a few years ago because our apartment didn't allow us to have dogs. We knew that if we could keep two guinea pigs alive then we could probably handle a dog. Those guinea pigs were the happiest, fattest guinea pigs that ever lived and since we had just moved into a house and had a fenced-in yard, we decided we were ready.
We both grew up adopting dogs and knew this was something we wanted in our family in the future, but the dogs we grew up with were vastly different. I loved the small, fluffy, non-shedding, cuddly dogs while my husband wanted a big, active, hairy golden retriever. We decided that we would stalk the humane society websites and whoever found their dog first, that's the one we would get. Luckily, the first day we went to look, there was the cutest shih tzu looking for a home and I knew immediately that that was our new family member. My husband was excited to get a dog, but not thrilled that it was a little fluff ball (a very manly fluff ball though), so I always knew that we would be getting a golden retriever in the coming years. We stayed on every adoption list and adamantly searched the websites and a year and a half later, we found Hunter, our 95-pound golden mix, and our family was complete."
—Nina, Maryland, shih tzu and golden retriever mix owner
8Get your stuff off the floor.
"I actually enjoyed my sister's dog so much that I just had to have one. They give so much unconditional love and are always happy to see you. But it all depends on if you're getting an older dog or a puppy. They do get into things when they are a puppy, so you can't have things on the floor. Some puppies chew your best shoes, but it's all in how you train them. I always trained the dog to adjust to my life and schedule and not me adjust to the dog."
— Doreen, New Jersey, rat terrier owner
9Be financially ready.
"I was never a dog person, but my husband really wanted one and I agreed with the condition that I wanted a particular breed (shiba inu), so there's that expense. We tried and tried to adopt and went to many adoption events, but that breed was difficult to find. We eventually got him from a private breeder at a much lower cost than a pet store and felt better about it, being that we could meet the dog's parents and the family he spent his first weeks with.
We basically helped to cover some of his initial medical expenses, but it wasn't cheap. Then there are additional vaccines, Heartgard (for worm prevention), vitamins, and Frontline (for ticks and fleas). That money adds up. Our dog chews through everything (typical of shibas), so we spent a small fortune on different dog crates that he ate right through, sour apple spray to prevent chewing, a variety of toys (that he destroys so quickly), and replacing all sorts of other items that he destroyed (including our brand new vacuum cord and a printer cord). We still plan to have him neutered, which will be another expense coming soon. Apparently, people do this early because the price goes up the more they weigh depending on how much anesthesia the dog needs for the operation.
I totally recommend pet insurance for emergencies. In the past year, we had a friend who had a bill of over $6,000 when their dog swallowed part of a toy and another friend whose dog jumped off of a piece of furniture and sustained a spinal injury that caused paralysis and cost them tens of thousands of dollars out of pocket. People have also told me that teeth cleaning is very expense. Plus, there is other pet care if you need a dog walker or boarding. We travel a lot, so making sure you have family or friends or a dog sitter who are willing to help out is key because so many places aren't pet friendly, which makes it tricky. Luckily, our families have helped a bunch.
Long story short, I love my dog and am glad to have him as part of the family. He's worth every penny, but I never could have afforded him and cared for him properly on one salary. People manage to do it, as they also do with children on single incomes, but it would be challenging."
—Rachel, New York, shiba inu owner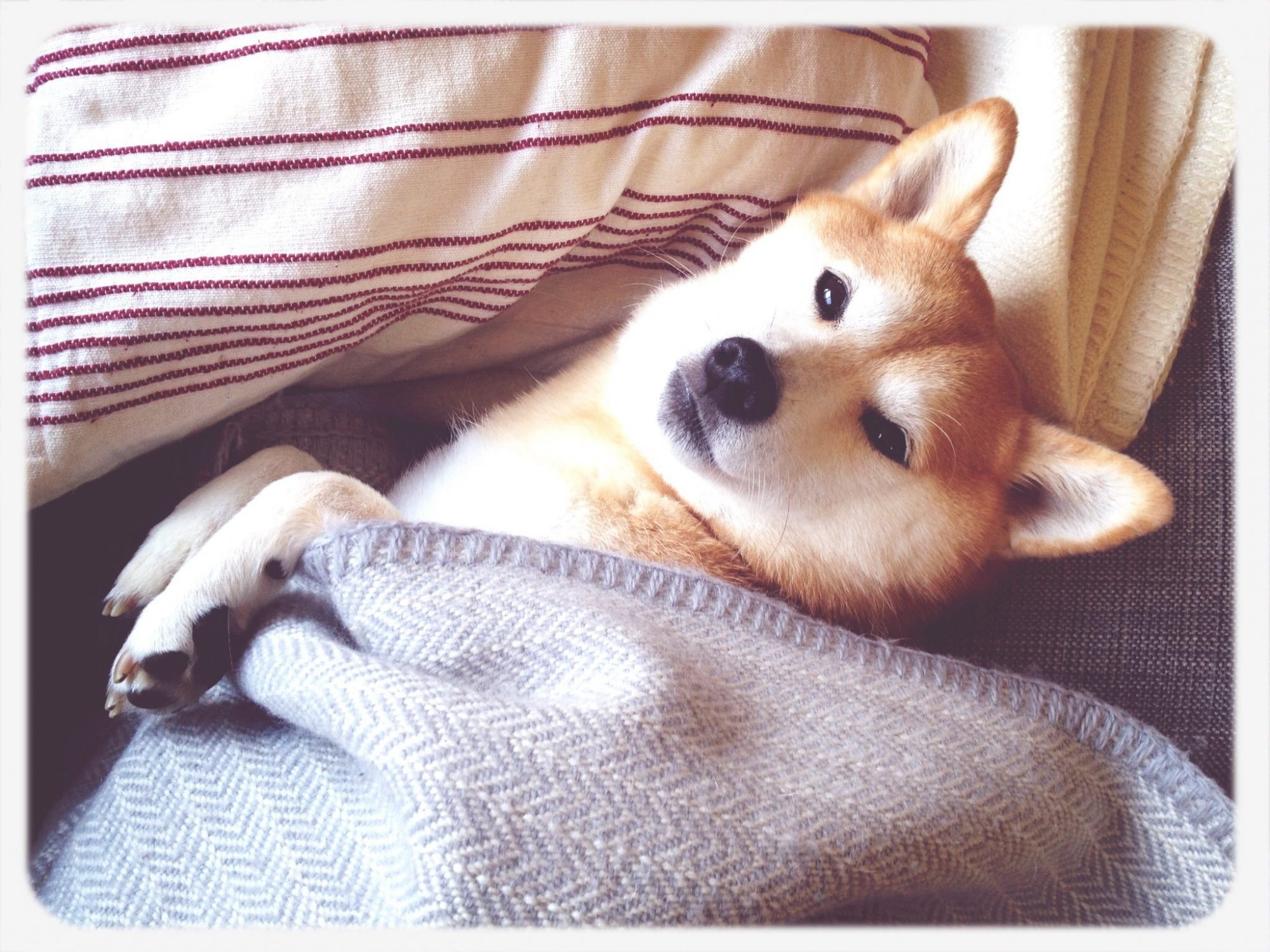 10Have a trial run with your children.
"We knew we were ready for a dog when we found a stray in our neighborhood and took it home. We only had him for one night before we found his owner, but our daughters' reaction and interaction with him definitely sparked my husband into wanting a dog. For my birthday, we went to a pet store to look at dogs, and the next day we saw an ad in the newspaper for chocolate labs. We called the number, went to the house, and met the puppies. We got to choose which one we wanted, but had to wait a few weeks for him to be ready. My kids were ready for a dog because they were old enough to help train him, yet young enough to grow up with him.
After he passed, it only took two weeks for us to get another dog. The children were grown and it had been the dog who gleefully met my husband and me at the door. The house was too quiet. Many people told us to wait, but we decided to check the shelters to see what they had. We were hoping to rescue a puppy, but all they had at that point were grown dogs. We ended up going to a local pet store to pick up food for my daughter's pet when we saw they had some puppies for sale. They were cleaning the cage and one of the puppies ran up to my husband and that was it. He picked him up and we've had him ever since. So, sometimes even when you know you are ready, the puppy picks you."
— Mimi, New Jersey, cocker spaniel/Cavalier King Charles spaniel mix owner
11Make sure you have the time to properly care.
"I did research and filtered for the type of dog I was after. I wanted an older dog, preferably female, border collie/mix. When I found a match, I went in with the expectation of just visiting and having a 24-hour cooling period. And the timing was important because I wanted a completely free weekend to spend together before cycling into regular routine.
While not exactly to plan, I did adopt on the first visit, but I was extremely confident I had found the right match. The limits I had put on myself were so I didn't make a forced decision, which is why I'm okay with how it turned out.
The free time/commitment is extremely important, especially in my situation of adopting an older dog. Forming a solid bond was vital for her transition. I also was able to make sure any issues that did pop up had 100% of my attention.
I'm currently fighting the urge to get a second dog, so the avenue/outlet I've created for this is dog sitting via a peer-to-peer app. Over the last couple of months I've learned heaps about socializing dogs and how well my current adopted dog would handle a full-time friend. It's an opportunity for a prospective new owner to get a lot of hands-on experience by spending a couple of weekends looking after someone else's pet. You're getting paid and you'll learn more about breeds and what would be suitable for you."
— Graeme, Australia, border collie mix owner
If you're still on the fence, look into volunteering for your local animal shelter or fostering a dog, or walking other people's pups with an app like Wag or Rover. But hopefully, these dog parents provided you with some of the insight you needed to make the big decision about pet ownership.
These interviews have been edited and condensed.