Kim Kardashian and LuMee are collaborating on a Kimoji phone case line, and yes, it's iconic
Some people like to keep the same case on their phones for years at a time, while others like to mix it up a bit and amass a veritable collection. Whichever category you fall in, you're going to want to get a load of Kim Kardashian's iconic Kimoji phone case collaboration with LuMee. Kim has often mentioned that LuMee is her favorite phone case brand, so it makes sense that she'd team up with them to create a line of phone cases that just can't be beaten.
Starting April 17th, the Kimoji x LuMee Collection will be available for pre-sale online. There are four different cases to pick from, bedecked with some of Kim Kardashian's most famous moments and beloved Kimojis.
All of these cases will be compatible with iPhone 6, 6s, 7, 7Plus, 8, 8Plus, and X. So even if you don't have the most up-to-date phone, you can have the most stylish and hilarious phone case on the block. Kimoji's are now a part of the popular zeitgeist, whether you like it or not, so it makes sense that they'd be adorning some of our most used items. Kardashian fans won't want to miss these babies.
The Kimoji x LuMee phone cases will be available for $79.95.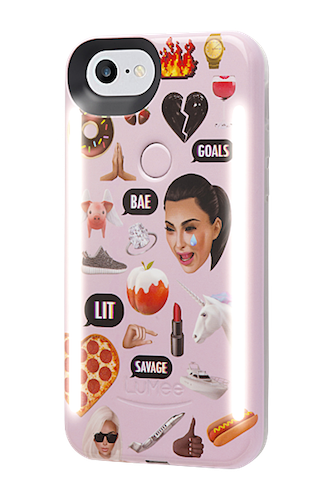 Feast your eyes on this divinity. You can pre-order the phone cases on April 17thon LuMee's website, and it officially launches on May 3rd.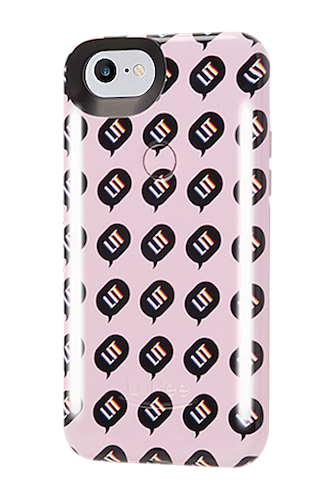 The four phone cases will include: Lit; Black Collage; Rose Collage; and Kim Crying Kimoji.
The Kim Crying Kimoji case will be available exclusively on Kimoji.com on April 17th.
Which will you choose? Head on over to LuMee's site for any details on the official launch date.