This shopping platform has a major issue with plus-size clothing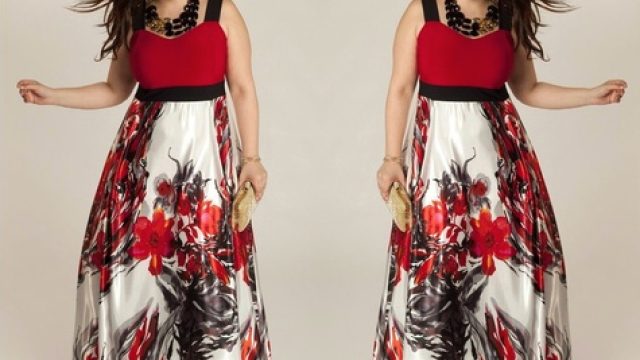 It's no secret that clothes sizing can be a little off (which is definitely an understatement) when it comes to numbers and fit, but this website takes it to a whole new level.
If you've been browsing shopping platform Wish lately and saw something that's equally surprising and offensive, you're not the only one. Earlier this week, we reported on Wish's decision to market plus-sized shorts in a truly bizarre (and offensive) way and now, this is what they labeled one of their plus-size dresses as: "Fat Lady Vintage Sexy Evening Dress Printing Patchwork Maxi Dress Party Dress Floor Length A-line Condole Belt." Okay, now that's a lot to take in, but you probably stopped after the first two words: "Fat Lady."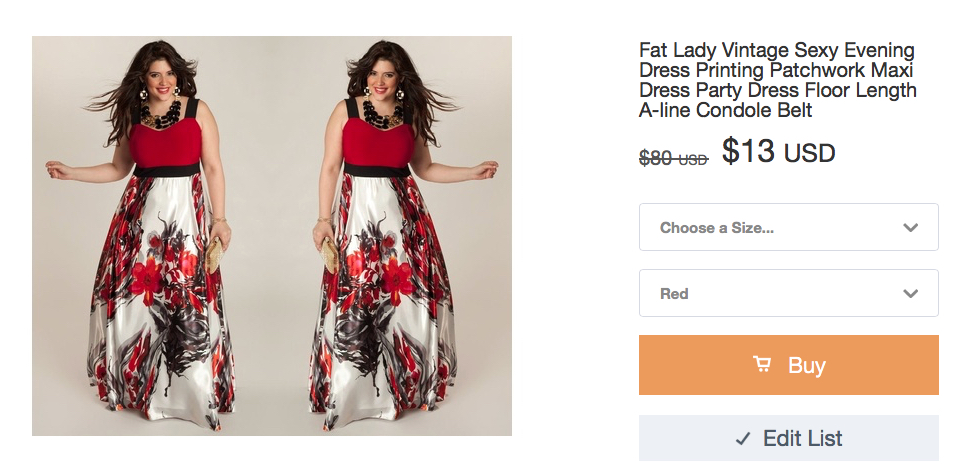 That's right. This evening gown for plus-sized women has been described with a phrase that shouldn't even exist anymore: "fat lady." Not cool. Not cool at all.
Since many of Wish's products are imported from China, we suspect that this mistake may be related to language barriers. However, shouldn't Wish be paying attention to the items that are uploaded on their site? Shouldn't they make sure that their platform is both inclusive and respectful? I mean, this seems like a pretty big red flag to us.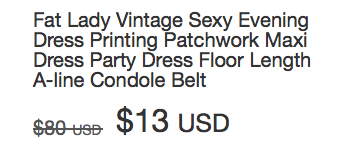 And what happens after you search the insulting phrase on Wish? Unfortunately, it gets a whole lot worse. Here's what comes up: rows and rows of plus-size clothing that are all labeled with either "fat lady" or some variation of the phrase.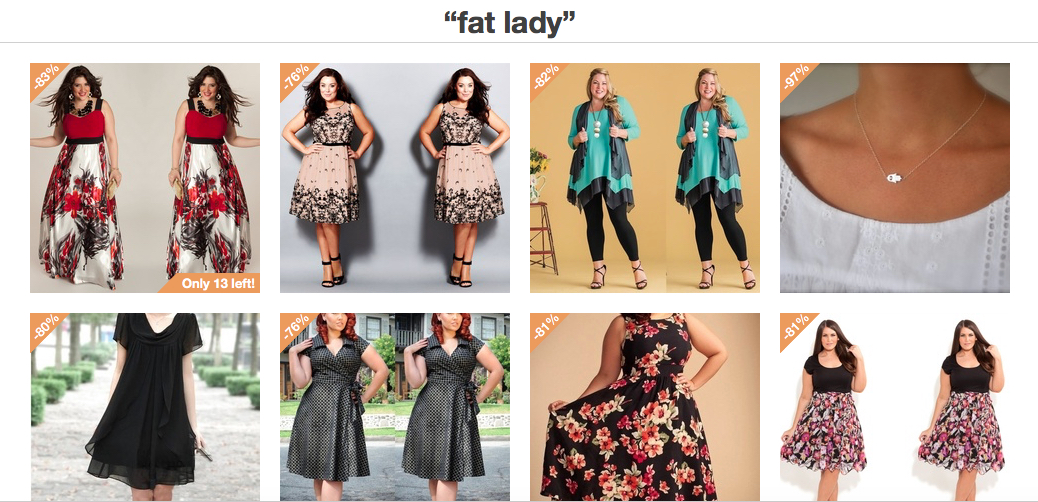 There's a "Fat lady's nursing chiffon plus size loose purple dress elegant pregnant solid ruffes (sic) pleated maternity dress." A "Plus size Black Straight Dress Slim Turn-down Collar Fat Lady's Fashion." And even a "Fat Lady's Sexy Slim Printing Pencil Dress Lace Long Sleeve Patchwork Elastic Waist Plus Size."
This is a serious problem, yet it represents a deeper issue. There are, unfortunately, different stereotypes associated with different sizes. Odds are, you've heard them all before. And how can we start to address this problem? By making sure that no one is made to feel ashamed of their size–especially by a website that aims to sell them their clothing.