Everything you need to know about buying your first vibrator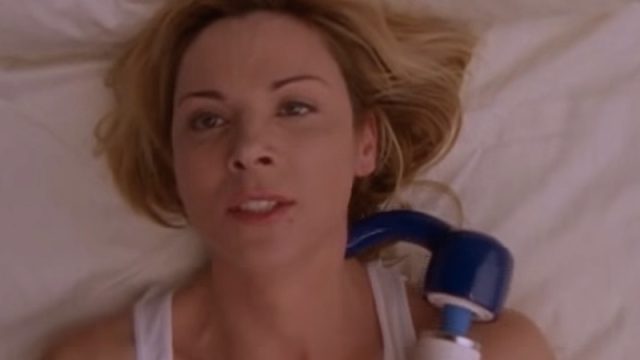 Whether it's Samantha Jones dealing with a broken "massager" on Sex and the City or Abbi from Broad City scheduling a time to masturbate by sticking a Post-it on her vibrator ("Tuesday 7.a.m"), sex-positive icons such as these ladies have thankfully helped make vibrators an easier topic to discuss. While there shouldn't ever be shame when it comes to talking about sex and self-love, it can definitely be intimidating to shop for the right toy. There are so many options!
If you're entering the world of sex toys for the first time, you more than likely have a lot of questions — like I did. When I wanted to buy my first vibrator, I wasn't sure where to begin. I ended up going to a seedy porn shop and buying one that straight-up looked like a fake penis. Spoiler alert: you totally don't need to buy a vibe that looks like a plastic peen, but if you want to, they do exist!
Here is a guide to shopping for your first vibrator, with special help from Claire Cavanah, co-founder of women-friendly sex shop, Babeland, and the co-author of Moregasm: Babeland's Guide to Mind-Blowing Sex and Sex Toys 101.
What should my first vibe look like?
Vibrators come in all sorts of shapes, from ones that look like the aforementioned fake penis, to ones that look like a computer mouse, to ones that look like cute 'lil bunnies. There are factors to consider, depending on what you want to do with the vibrator. "Discreet bullet-shaped vibes are good for clitoral stimulation and using during sex with a partner," explains Claire. "There are many shapes and sizes to use internally and some vibrators, like dual-action Rabbit vibes, deliver both internal and external stimulation."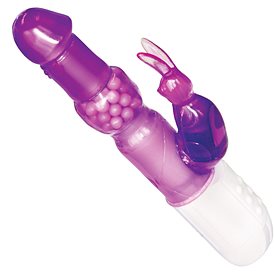 The Rabbit is a classic. This is a favorite of Abbi's from Broad City and the toy Charlotte from Sex and the City got addicted to one weekend.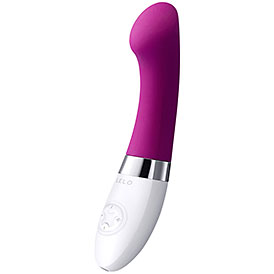 Vibrators that feature a curved tip, such as the Gigi can be used to stimulate the G-spot, Claire says. 
How much do I spend?
Higher-priced vibrators will offer more settings, which are great to find out exactly what you like. It's totally understandable if you don't want to shell out big bucks for your first vibe, so finding a happy medium might be best. "Generally, the more customizable a vibe is, meaning the more intensity levels and patterns it has, the easier it is to find something that feels good to you," says Claire. "Vibes with multiple speeds offer a greater range of choices and are generally more versatile to fit different moods and activities."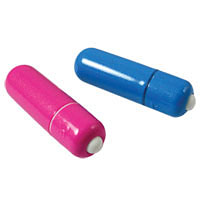 This is a discreet, easy to use, clit vibe.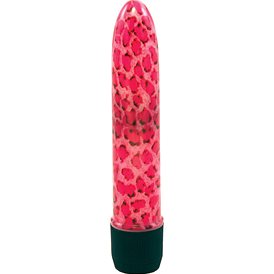 A basic slimline made of hard plastic, like this mini leopard print vibrator, can also get the job done with less fanfare and three speeds.
For first timers, Claire frequently suggests a vibe like the Form 6, which has six vibration modes, six speeds, and five intensity levels. These varied options can open a world of sensations, allowing a women to explore and find out what she likes.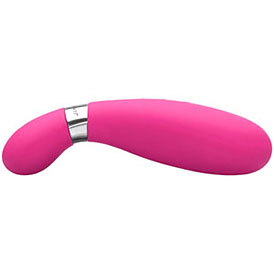 "It has the potential to create many different experiences and will probably fit into your sex life for many years," says Claire.
The nose test
Some sex toy brands, like Lelo, suggest holding the vibrator against the tip of your nose in order to get a clue as to how the vibrator will feel against your clit. "The idea behind this is that the nose is said to have nerve endings that make it sensitive," says Claire. "It doesn't have as many as the clitoris, though, so it isn't a true test of whether your clit will like it if your nose does." Still, if you're wondering just how powerful a vibrator might feel, this might give you somewhat of an idea. Fun fact: the clitoris has roughly 8,000 nerve endings.
Vibrators vs. dildos
Basically, a vibrator has a motor while a dildo does not. If you decide to go the dildo route, Claire suggests the Njoy pure wand. "Hard materials are amazing for G-spot stimulation. Glass is also a popular material for dildos," says Claire. "It can be warmed or cooled to add in sensation."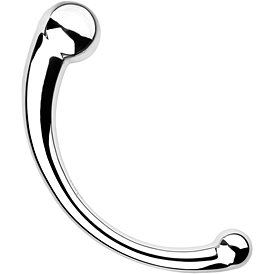 The Njoy is made with stainless steel and features a nice curve.
Be mindful of materials
These days, many of us are becoming more conscious of the materials used in our everyday items, including the possible harms of certain plastics. The same applies to sex toys. Material is important because some are just easier to keep clean. Nonporous silicone is a good choice. "A general rule is to avoid anything with jelly rubber because it contains a chemical called phthalates, which is used to make plastic flexible and has been banned in some European countries and in baby toys in the US, but isn't regulated in sex toys," Claire suggests.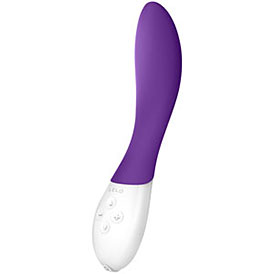 The Mona 2 is made of phthalate-free, waterproof silicone.
Visit a shop in person
As we know with all forms of online shopping — whether it is a dress you are looking for or a vibrator — nothing truly compares to first seeing an item in person. If you're lucky enough to live in a city where sex-positive, feminist sex toy shops like Babeland and Good Vibrations are available, don't be afraid to go in and talk to an employee. They should be able to help with any questions you have, plus you'll also be able to check out different kinds of vibes in person. If online is your best bet, check sites that offer a good amount of information for their products. Babeland.com lists specs about their vibrators, from noise level to intensity.