Lucy Hale's Shopbop commercial is seriously adorable and we already want all of the looks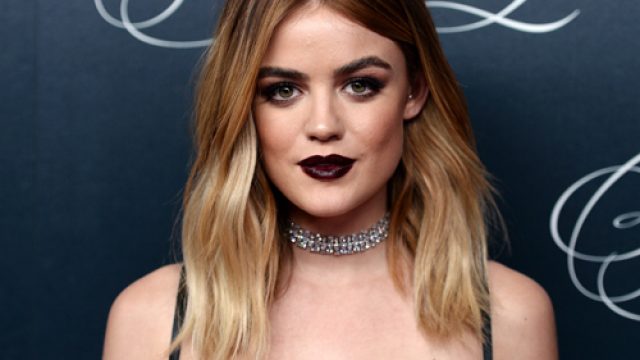 The holidays are just around the corner and with the help of Shopbop's #HolidayHowTo campaign, featuring Lucy Hale, you'll know exactly what to wear all season long!
The Pretty Little Liars star has teamed up with Shopbop to help stylistas everywhere figure out just what to wear for every possible outing during the holiday season. Whether you're going to a Christmas party, or having a girls' night in, Shopbop's holiday campaign has you covered.
Hale is the first of many celebrities who will be sharing their own #HolidayHowTo tips and tricks for Shopbop's campaign and based on her video we need everything in our closets ASAP.
https://www.youtube.com/watch?v=sNTv0aLqwAc
The video shows the top seven tips from Hale to dressing up and curbbing all your holiday needs, beginning with partying in your PJs, which is always a good idea.
"The style is totally laid-back and easy, but looks put-together and chic. Just add a really good shoe," Hale revealed on Shopbop how to rock a pajama look.
Some of her other fashion tips for the Christmas season include, getting down in a ballgown and wearing something pettable, like a pink, furry sweater.
The video even shows Hale rocking both a little glitter and a lot of glitter, because during the holidays any amount of glitter is a homerun.
Wearing one color, head-to-toe is something the 27-year-old actress totally recommends, especially if it's red.
"Red is definitely a very sexy color. I love a modern, tone-on-tone, slouchy take. It's just... cool," she explained to the shopping site.
Make sure and check out all of Hale's tips on getting dressed up for the holidays, by watching her whole campaign video above. Plus, you can purchase all of her looks here, so get your credit card ready!
Shopbop's campaign will also feature, Kate Bosworth on her tips for relaxing at home, Nina Agdal on staying fit, Patricia Manfield on how to celebrate and gift yourself and Jonathan Adler on how to decorate your home for the holidays.