This bodysuit has become my second skin during quarantine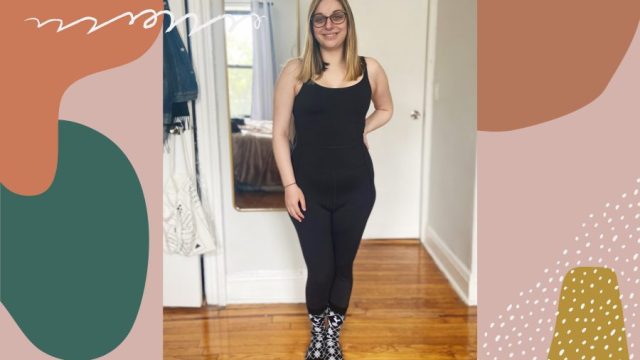 I had never been much of a bodysuit person until stay-at-home orders had me working in my tiny Queens apartment indefinitely. Suddenly I was scouring my drawers, trying to find something simple, easy, and comfortable to wear—without much luck. Turns out, the leggings and athleisure collection I've amassed over the past few years was pretty dismal; my options were raggedy sweatpants I had since I was a teenager or workout outfits that weren't cozy enough to wear while bumming out on my couch. It was time for a closet revamp, quarantine edition.
Luckily, the folks at Universal Standard reached out with an option I hadn't tried before: the Next-To-Naked Bodysuit. I was intrigued, since a bodysuit meant less thinking when it came to outfit-choosing, something I no longer considered a priority given my new sense of normal. The sweat-wicking material sounded like a godsend as my apartment never deviated from an 80-degree temperature, and the promise of feeling next-to-naked seemed like an offer of freedom when there wasn't much freedom to be had. I requested the black bodysuit in my size, and eagerly awaited the day it would show up on my doorstep.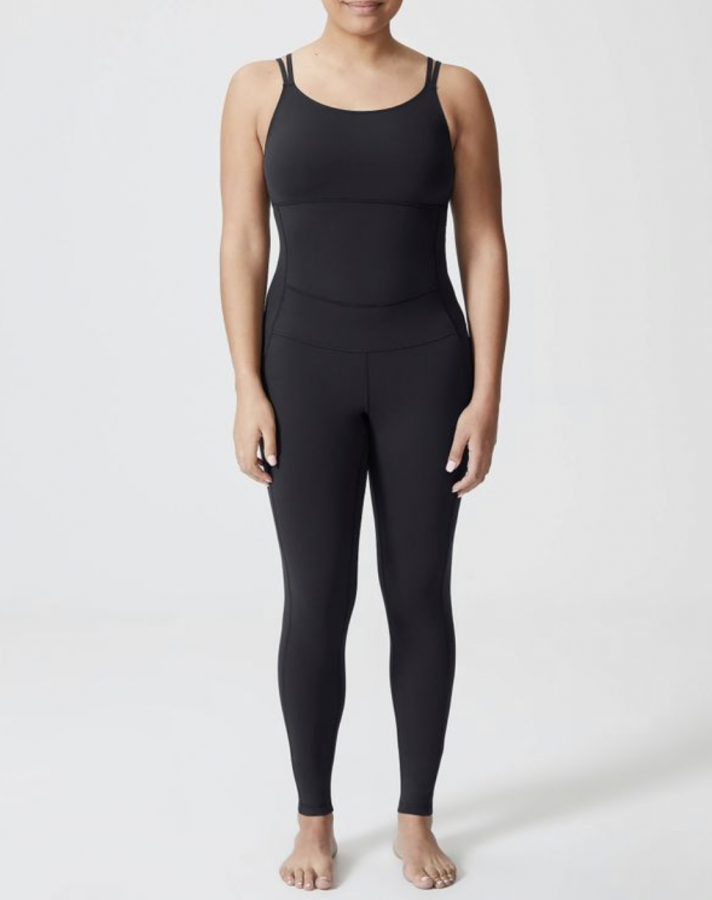 Shop it! $95, [tempo-ecommerce src="https://imp.i240138.net/Mr0Oo" title="universalstandard.com" context="body"]
When it finally did come, I slipped into it immediately, and oh my gosh, my world was changed. Think of the softest leggings you ever wore, and then imagine what it would feel like if you could wear them all over your body. It was like I was being hugged from every angle as the soft, stretchy material whispered, "You got this." Even more, the top wasn't too low, so I didn't feel like I was popping out, and the adjustable straps made for less pinching on my back and shoulders. While most leggings I owned were hard to put on, often getting stuck at my ankles as I tried to pull them up, putting on this bodysuit was strangely effortless. Even after its first wash, it still glided onto my body, which has made the classic issue of going to the bathroom while wearing a bodysuit much easier.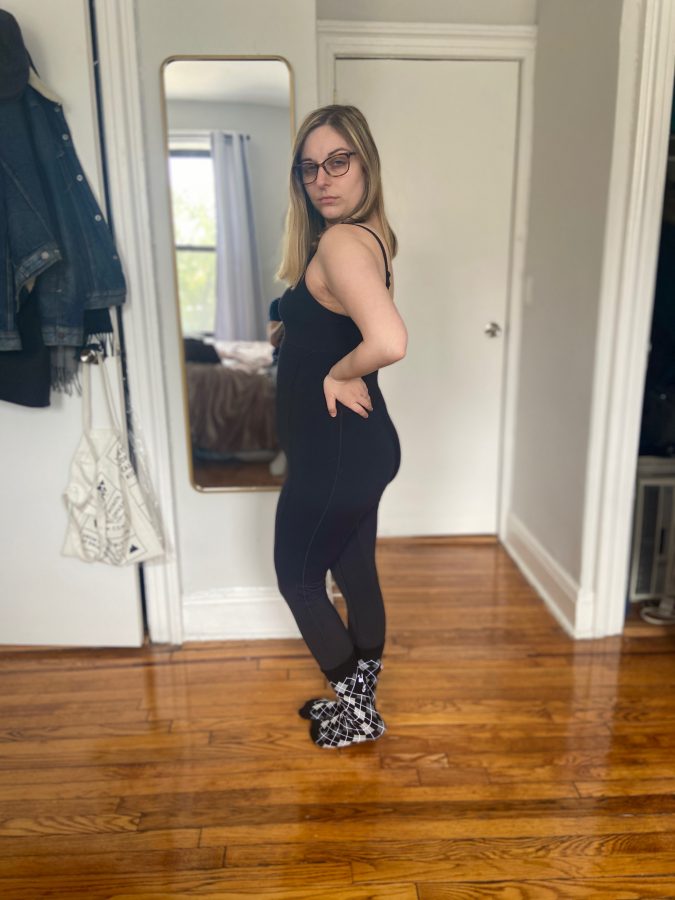 During my first wear, I proudly emerged from the bedroom and wiggled around, jumping and high-kicking to show my boyfriend all the things I could do in my new bodysuit. Would I be attempting splits every time I put this little number on? Probably not, but just knowing I could was a fun feeling.
"You look like a sexy eel," he told me. That was enough of a compliment for me.
The only downside of the Universal Standard Next-To-Naked Bodysuit is that it's in high demand, so my dream of having one for every day of the week isn't a possibility right now. For the time being, I'll be satisfied with just the one option, keeping it clean with the occasional sink hand-wash.