From tinted moisturizer to sunblock mousse, here are 18 sunscreens to try out this summer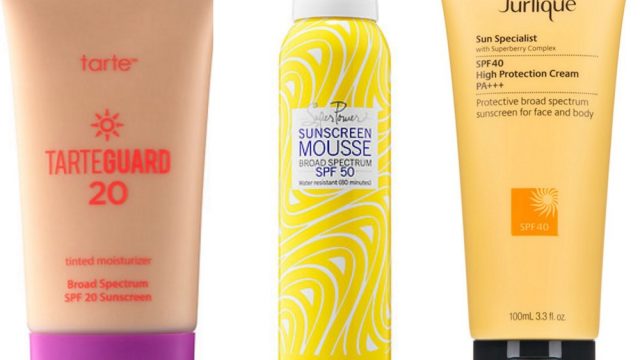 Now that the sunny weather is here to stay, it's crucial that we remain mindful and protect our skin against damage. The process of picking out the best sunscreens can be an overwhelming task, there are so many options, and so many sunscreens leave us greasy or covered in white residue.
Too many times the all-natural sunscreen options leave our skin looking chalky, despite their skin care benefits, and then before we know it we're back to square one. Naturally, everyone has different priorities when it comes to sun protection. Some of us need a higher SPF so we don't melt into a pool of snow, while others need waterproof sunscreen to protect them from all the beach water they're soaking in.
Since the search for the right sunscreen can be all too overwhelming, we collected some of our favorites to help you on your summer battle against sun damage.
1The Pacifica Face Sunscreen with Beneficial SPF 30 from Target, $13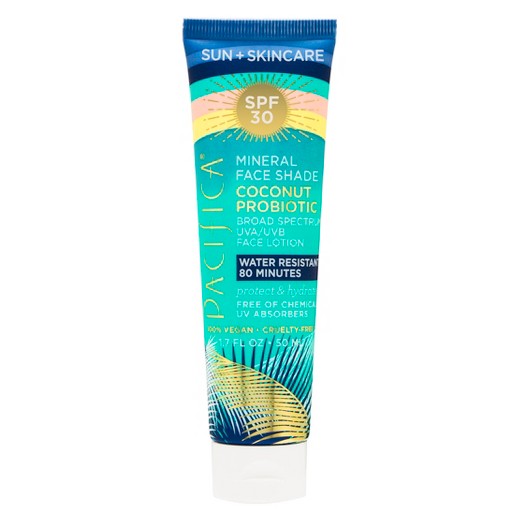 The brand new line of Pacifica suncare (which is available exclusively at Target) features all-mineral SPF formulas that will be gentler on your skin than chemical alternatives, all while providing moisturizing skin care benefits as well. This particular sunscreen features coconut oil to leave your skin feeling revived, and as with all of the line, is completely vegan and cruelty-free!
2Pacifica All Mineral Continuous Spray 80 Minute Water Resistant Claim SPF 30 from Target, $16
This mineral spray is ideal if you dig the vegan, cruelty-free mineral formula of Pacifica sunscreen, but also hate the process of evenly applying sunscreen. This spray also contains coconut oil and probiotics to keep your skin calm and happy. It works great for reapplication when you're running around at the beach.
3The Super Shield Sport Stick SPF 50 from Babo Botanicals, $15.95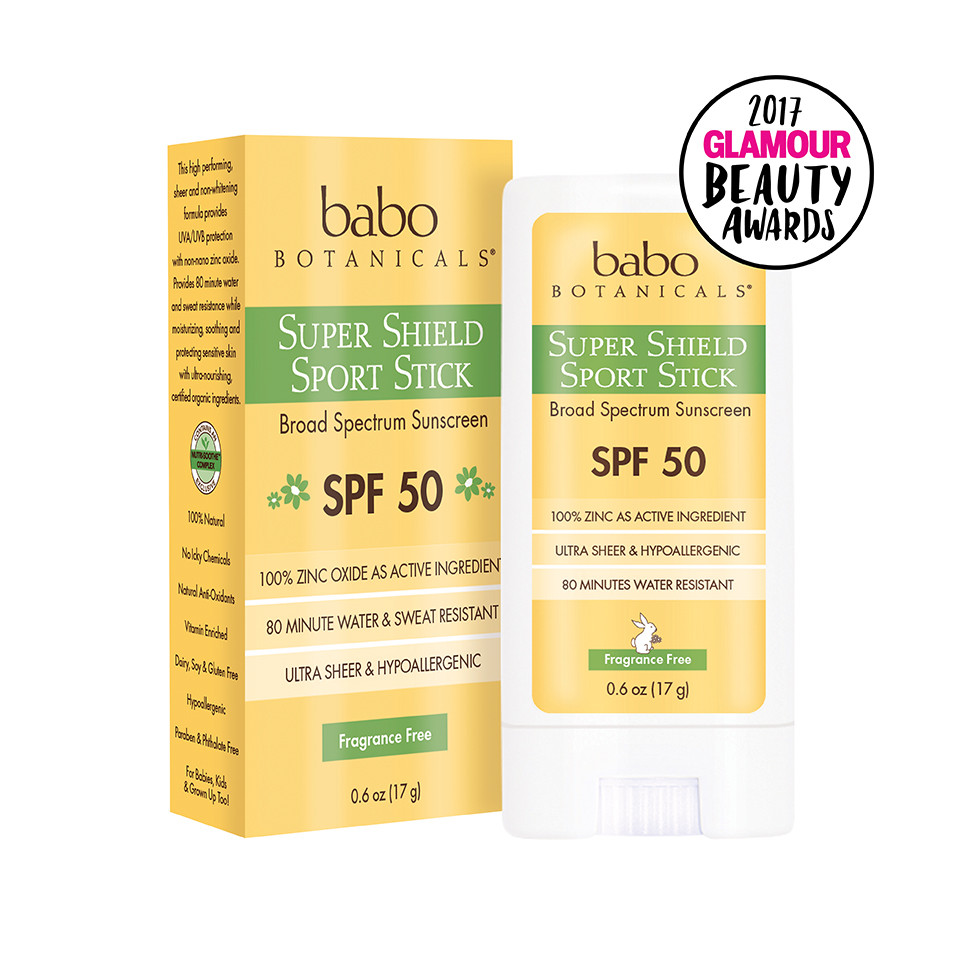 This cute little SPF stick can be applied to the face and body much in the style of a deodorant. The mixture of SPF 50 and hypoallergenic ingredients makes it a great choice for sensitive skin. Everything from Babo Botanicals is formulated with zinc and is free of chemical sunscreen. This particular formula contains shea butter, jojoba oil, and avocado oils to love up your skin.
4Sheer Zinc Sunscreen SPF 30 from Babo Botanicals, $22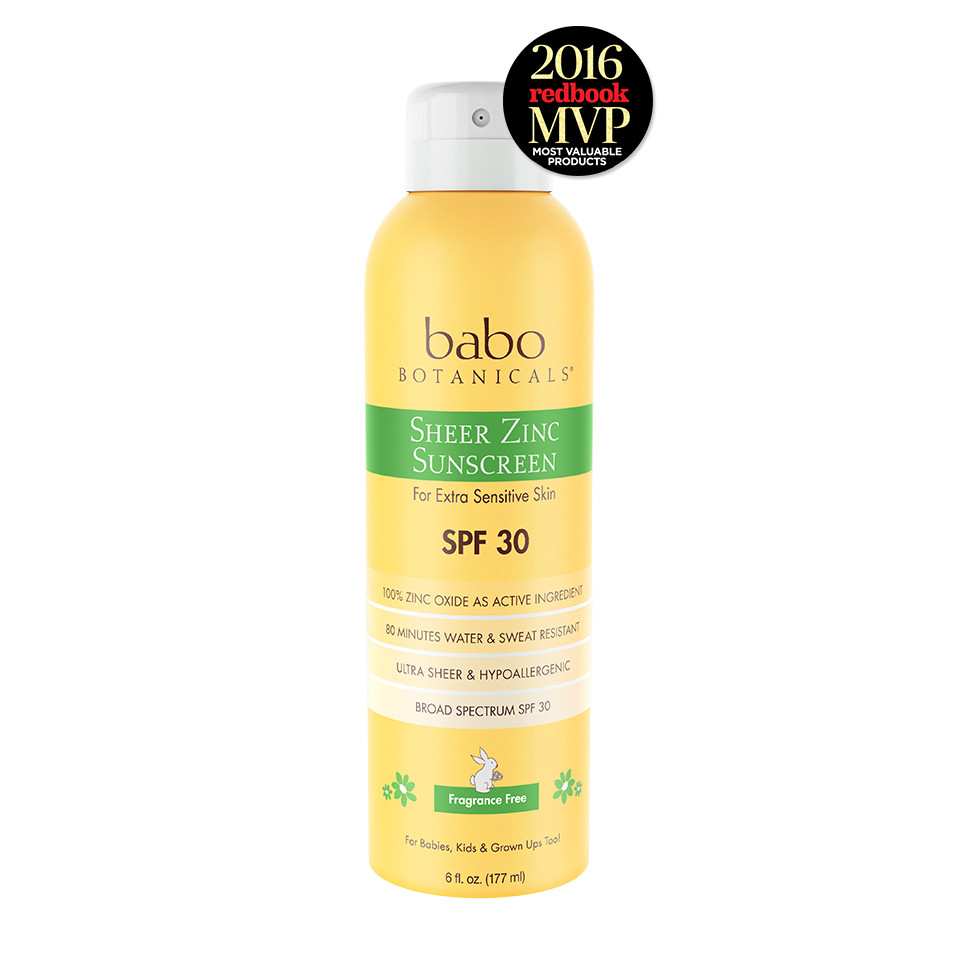 Another great option, the sheer zinc sunscreen is completely free of white residue and can be easily sprayed on your body and face whenever you need a touch-up. It also contains Aloe Leaf and Calendula to help soothe and prevent your skin from getting sunburned.
5The Invisible Shield SPF 35 from Glossier, $34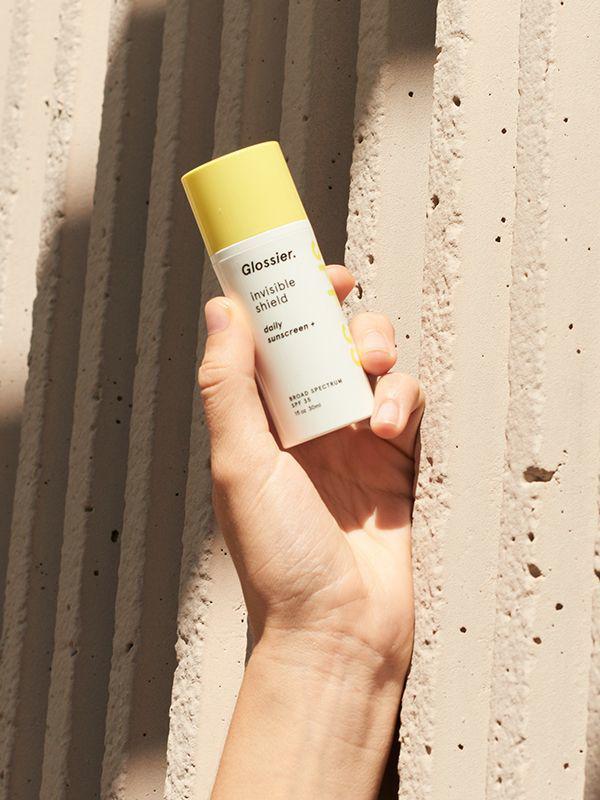 If you're a fan of the sexy packaging and skin care savvy of Glossier, then this might be your personal favorite. The Invisible Shield is meant to be added to your daily skin care routine right after you prime your face. It contains Vitamin E, Vitamin P, and Broccoli oil to keep you healthy and protected. There's also a fermented yeast and vegetal extract that boasts the ability to block pollution from reaching your skin.
6Perfect Lite Sunscreen SPF 30 from 3LAB, $55
The sleek and professional packaging is a good indicator of the quality of 3LAB's sunscreen. Formulated with micronized titanium dioxide, this sunscreen is completely fragrance-free, PABA-free, and non-comedogenic, so if most sunscreens flare you up, this is a possible safe bet.
7Umbra Sheer Physical Daily Defense SPF 30 from Drunk Elephant, $34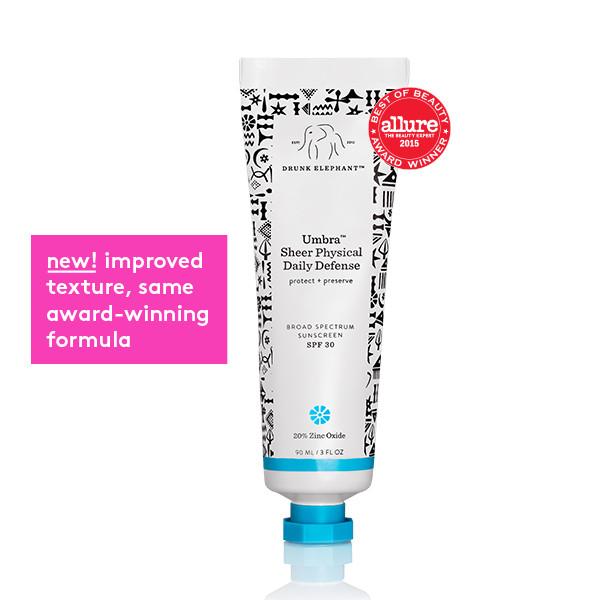 If your skin has been dealing with dryness or an increase in wrinkles (beyond the regular passage of time), Drunk Elephant is here to give you some love. The Umbra sunscreen is infused with grape juice, sunflower shoot extract, and raspberry oils to help quench your skin with antioxidants, instead of chemicals or sweat.
8The Umbra Tinte Physical Daily Defense SPF 30 from Drunk Elephant, $36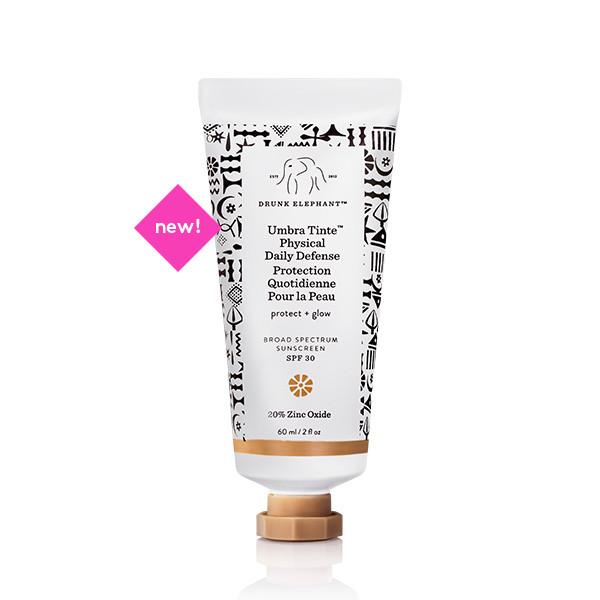 If you're feeling the Drunk Elephant combination of moisture and SPF, but you also want the coverage of a tinted moisturizer, this was made for you. This sunscreen also contains the antioxidant blend while giving you the gift of a slight tint, to make your skin look even more transcendent.
9Natural Sunscreen Non-Nano Zinc Oxide Unscented 32 SPF from Nine Naturals, $22.78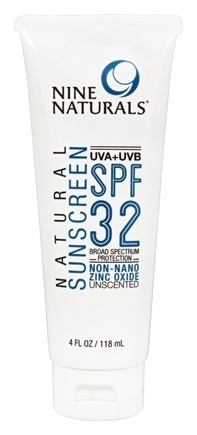 Not only is this sunscreen chemical and phthalate-free, but it also contains jojoba oil, olive oil, and Vitamin E to promote skin health. Plus, it's scent-free, so if you're sensitive to perfumes or prefer a clean palette, this might be your jam.
10Super Power Sunscreen Mousse Broad Spectrum SPF 50 from Supergoop!, $34
We freaked out when we first found out Supergoop! would be launching a sunscreen mousse, and now it is here for us to experience for ourselves. This high SPF mousse may look and feel like whipped cream, but with its phthalate, sulfate, and paraben-free formula combined with the wonders of coconut oil, avocado oil, and pineapple make it a much healthier choice than actual whipped cream.
11Tarteguard 20 Tinted Moisturizer Broad Spectrum SPF 20 Sunscreen from Tarte, $36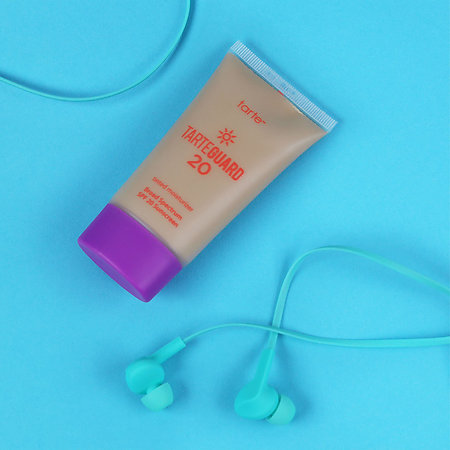 This is another fabulous non-chemical option for those of us who want a little coverage with our sunscreen. Or at least, for those of us who want to project the illusion of better skin. Tarte brings us a vegan, water-based, and hypoallergenic formula infused with Vitamin E, Vitamin A, and Apple Extract for gentle but flattering protection.
12Sunny Face Natural SPF 30 Sunscreen from Goddess Garden, $12.95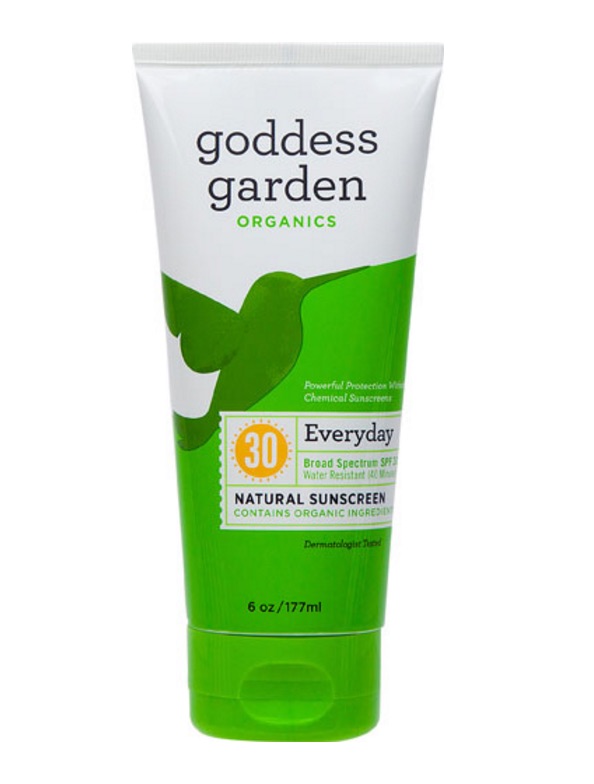 This natural sunscreen is safe for your skin, and it's made with organic ingredients — it's free of chemicals. It was created by a mom for her daughter, so you know you can count on this sunscreen being good for your precious skin.
13Mineral Sunscreen SPF 30 from Follain, $36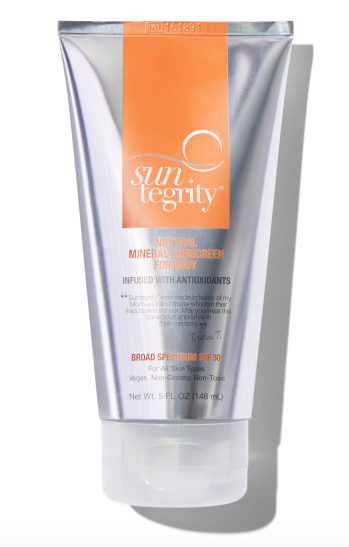 You will smell like a summer dream with this mineral sunscreen. The formula contains green tea and aloe for their soothing, antioxidant-rich properties, and it smells like fresh oranges.
14Anthelios SPF 60 Melt-In Sunscreen Milk from La Roche-Posay, $35.99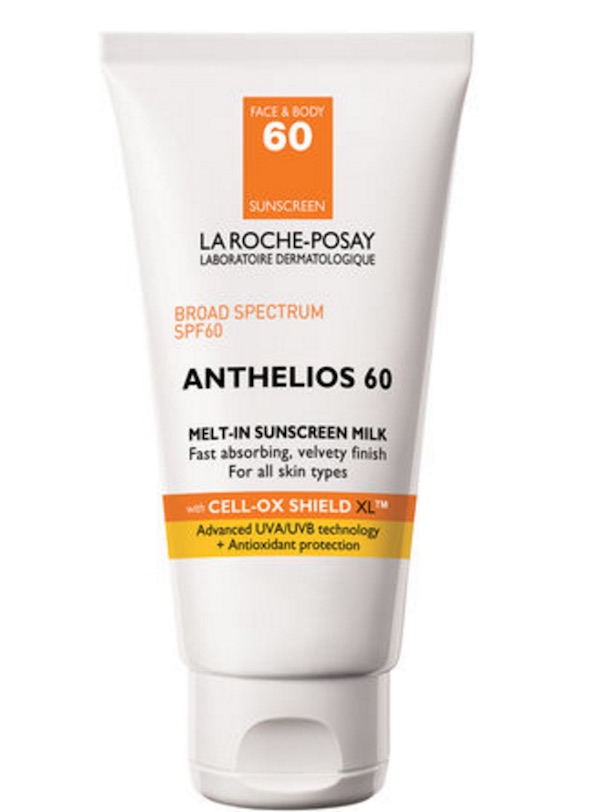 If proper absorbance is your priority, La Roch-Posay has your back. This melt-in formula is primed for easy application, with no grease or residue, as well as moisturizing properties. It has a Cell-Ox Shield XL antioxidant technology that is supposed to make your skin a happy, smooth dream.
15Urban Environment Oil-Free UV Protector SPF 42 from Shiseido, $33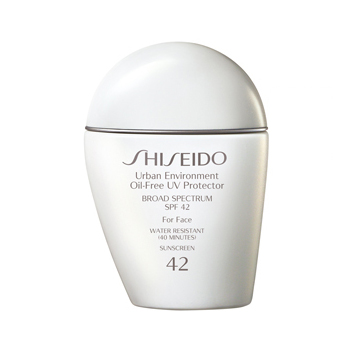 If you are hoping for some non-greasy pore minimizing action, then Shiseido is in your corner. Their Urban Environment sunscreen is a lightweight formula that includes a Paeonia Albiflora Root Extract to soothe and minimize pores, as well as Scutellaria Baicalensis Extract to moisturize fine lines and dry spots. Plus, the packaging is very chic.
16Every Sun Day UV Sun Fluid Broad Spectrum SPF 30 from Dr. Jart, $34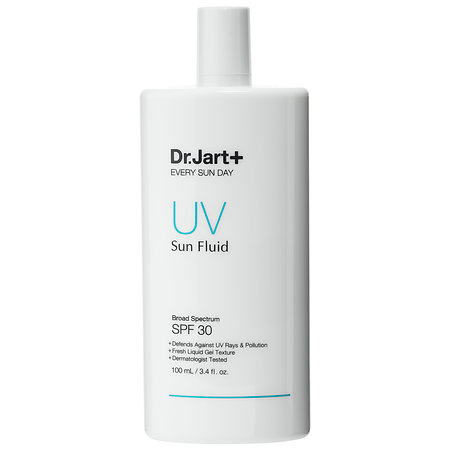 If you want an SPF with cleansing sensibilities, look no further. This bad boy includes seaweed, and cypress water extract to aid your skin in clean purification while keeping you safe from sun damage.
17Very Emollient Mineral Sunscreen Facial SPF 20 from Alba Botanica, $9.73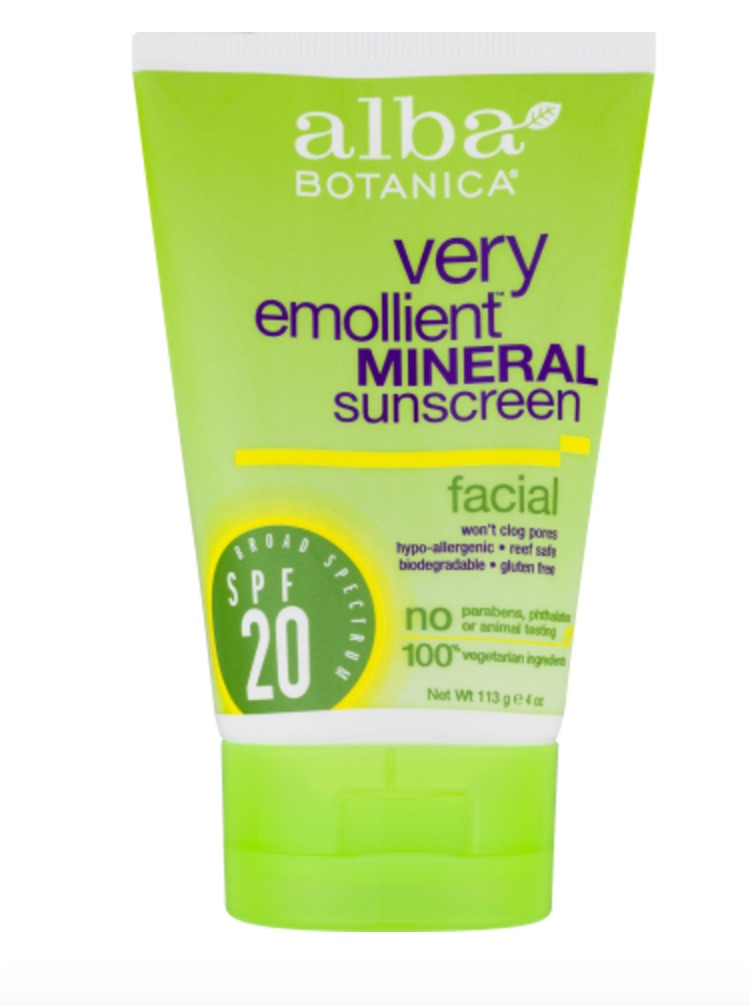 This mineral sunscreen is antioxidant-rich with Green Tea, Grape Seed Oil, and Vitamin E.
18Sun Specialist with SPF 40 from Jurlique, $38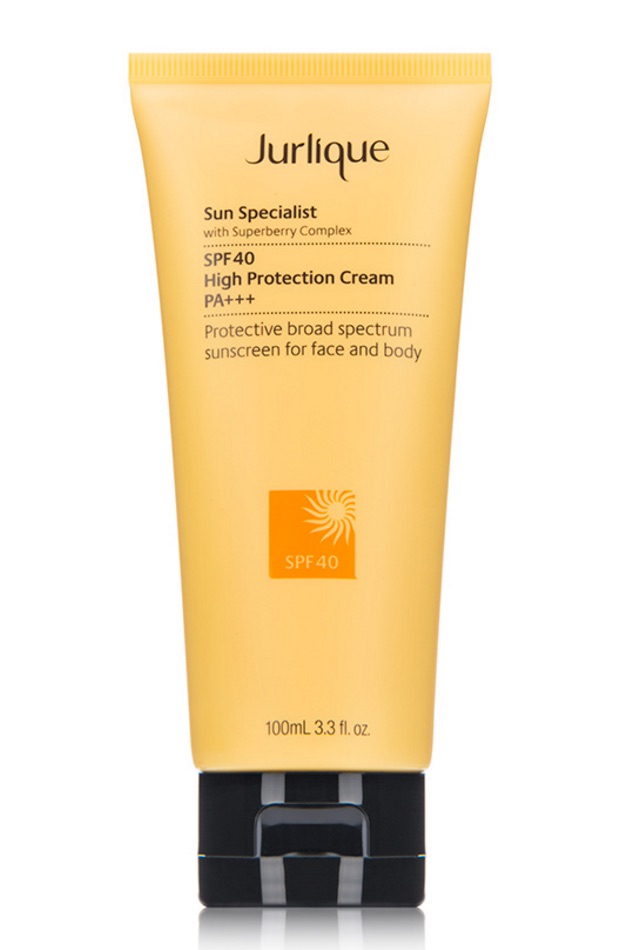 We hope you now feel less alone in your journey to find The One (sunscreen).