Illesteva teamed up with the Michael Jackson Estate for an eyewear collection inspired by the King of Pop
Fans of the King of Pop will be thrilled by these limited-edition sunglasses from the Illesteva and The Michael Jackson Estate collaboration.
Massive MJ fan? You'll feel like a P.Y.T. in these sleek gold shades. The New York eyewear label's latest style was inspired by the sunnies worn by the King of Pop throughout his long and prolific career. From the 1984 Grammy Awards ceremony to the Dangerous album tour, and the Super Bowl halftime show in 1993, Michael always rocked cool and classic frames. We bet superfan Beyonce will cop a pair. The late star's daughter Paris Jackson would certainly work them into one of her stylish ensembles.
Retailing for $240, the glasses are definitely luxury priced. The release is an extremely limited run of 200 numbered frames, that both fans and fashionistas will covet.
All Illesteva products are designed in NYC and handmade in family-owned and operated factories in Italy and France, so you can be sure they're made ethically.
This design? Can't "Beat It."
https://www.instagram.com/p/BXgn74uFeeu
The glasses are all gold, with a mirrored face and engraved with the legend's signature. The updated aviator design is created from a single sheet lens, which makes for a sexy and modern take on the singer's throwback-yet-timeless style.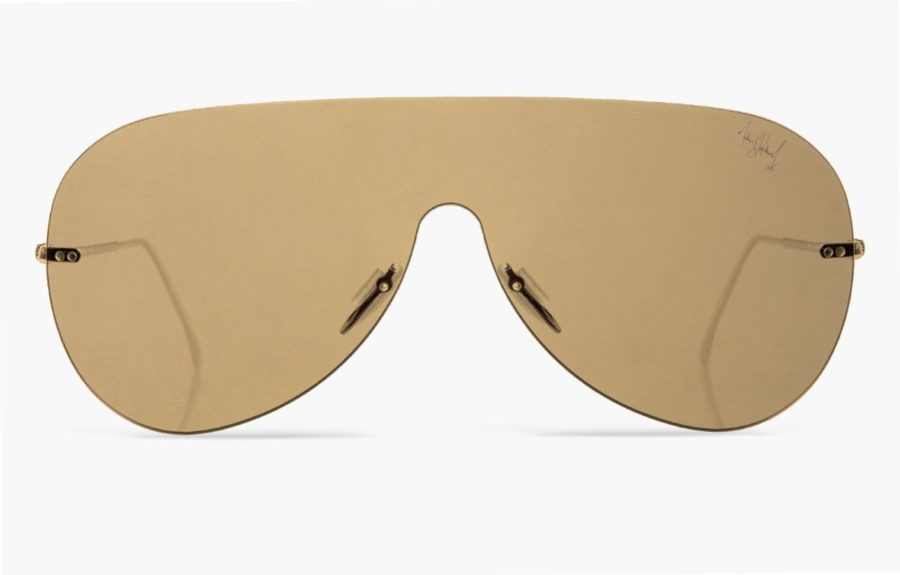 They'll go great with a red jacket or a glitter glove (or two.)
You'll be the (wo)man in the mirror(ed) shades in these bad boys!
Buy the Illesteva x Michael Jackson Estate sunglasses at select Illesteva stores and on illesteva.com for $240.