Get your sweet tooth ready, because Glossier's new Birthday Balm Dotcom launched today
Everyone's fave cool-girl brand has surprised us with a delightful new product today — Glossier has added a Birthday Balm Dotcom flavor to their lineup of cult-fave lip balms. If you haven't already tried one of Glossier's iconic lip products, today might just have to be the day that you check them out.
These ultra-hydrating, delicious smelling balms leave your lips looking absolutely delectable, and we can't wait to try out this new scent. All this summer heat can suck the moisture out of our precious lips, and this is just the thing to keep them beautifully moisturized and looking their very best.
The Birthday Balm Dotcom was inspired by the famous dessert of Milk Bar's most popular product, the Birthday Cake. If you've never had it before, trust us when we say that it's an explosion of joy, nostalgia, and tasty goodness in your mouth. If there was a cult product version of a cake, it would be Milk Bar's Birthday Cake.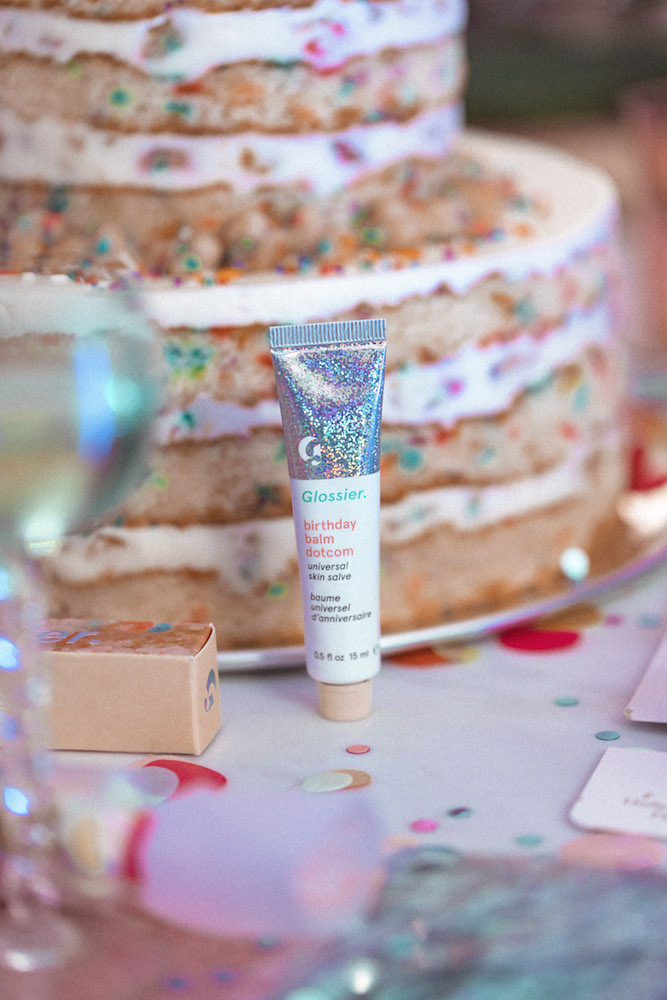 Doesn't that look like the ultimate treat? We're actually drooling.
As with all of Glossier's Balm Dotcoms, the ingredients used to make it are safe and free of harmful ingredients.
The Birthday Balm is made with castor seed oil for max moisture, beeswax that serves as a protective barrier, lanolin to heal sensitive skin, deeply moisturizing cupuacu fruit extract, rice bran and rosemary leaf extracts full of antioxidants to combat free-radical damage.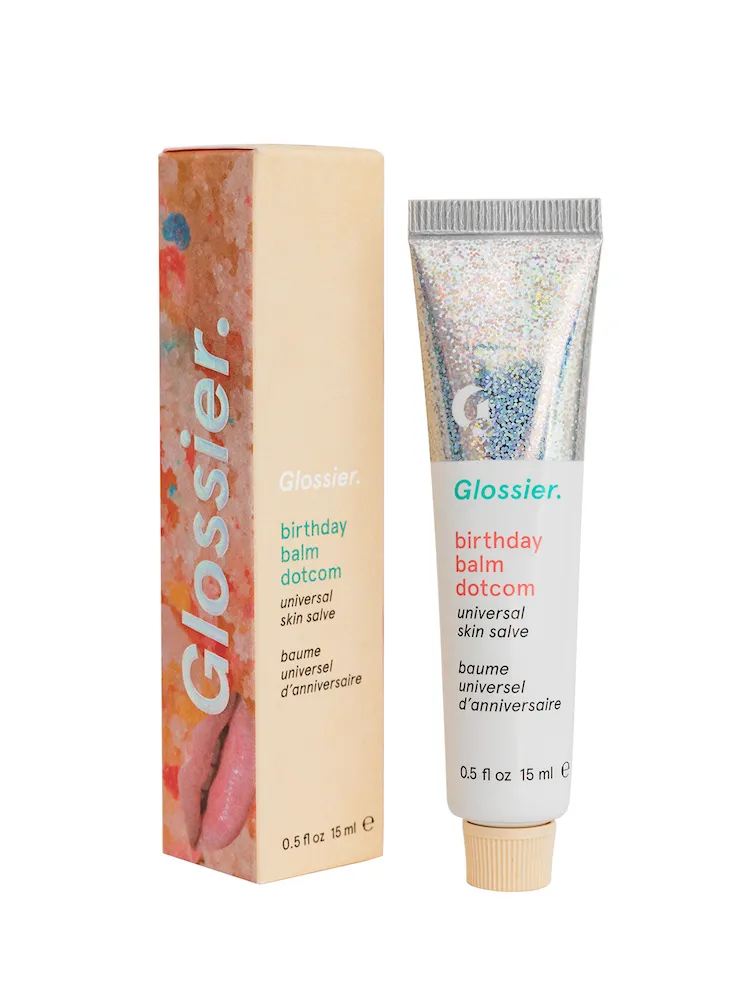 Glossier Birthday Balm Dotcom is hypoallergenic, dermatologist-tested, moisturizing, long-lasting, paraben, and cruelty-free.
This stuff actually works to heal and soothe your lips while keeping them hydrated and healthy.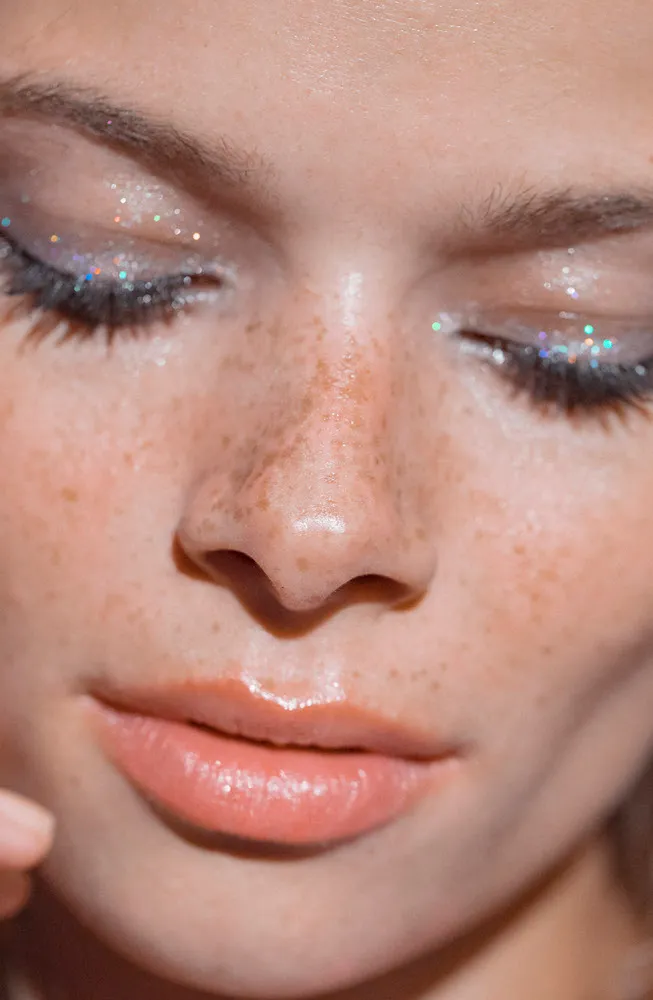 Just swipe this baby on your lips and let it do its thing! The shimmery sheen is perfect for a natural summer look with just a little bit of sparkle. And that birthday cake smell is going to trigger some seriously happy, nostalgic thoughts.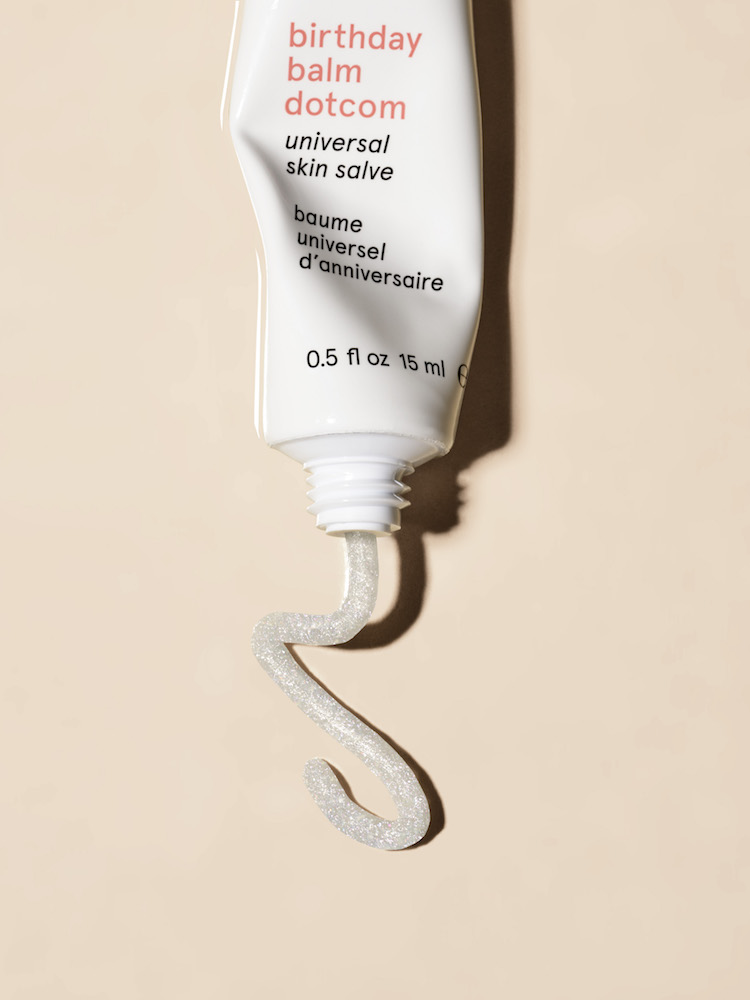 Head on over to Glossier and celebrate summer with this must-have new lip balm. You can't beat the price, and the birthday flavor will have you in celebration mode all summer long.