E.l.f Cosmetics' new Beauty Shield line is here to protect our skin and bank account
Even if we do our best to take good care of our skin, there are still so many pollutants and toxins in the world that make their way into our delicate pores and cause long-term damage to our skin. We're always looking for ways to combat these skin irritants, and it looks like e.l.f. Cosmetics' new skin care collection, Beauty Shield, is here to help us do just that.
This seven-piece collection includes vitamin rich daily skin care products to help prep, prime, and protect your skin from harsh environmental pollutants that can weaken the skin's natural protective barrier. Any time you mess with that, your skin becomes more prone to dryness, sensitivity, and damage.
The e.l.f. Cosmetics' Beauty Shield collection is now available to refresh and replenish your skin.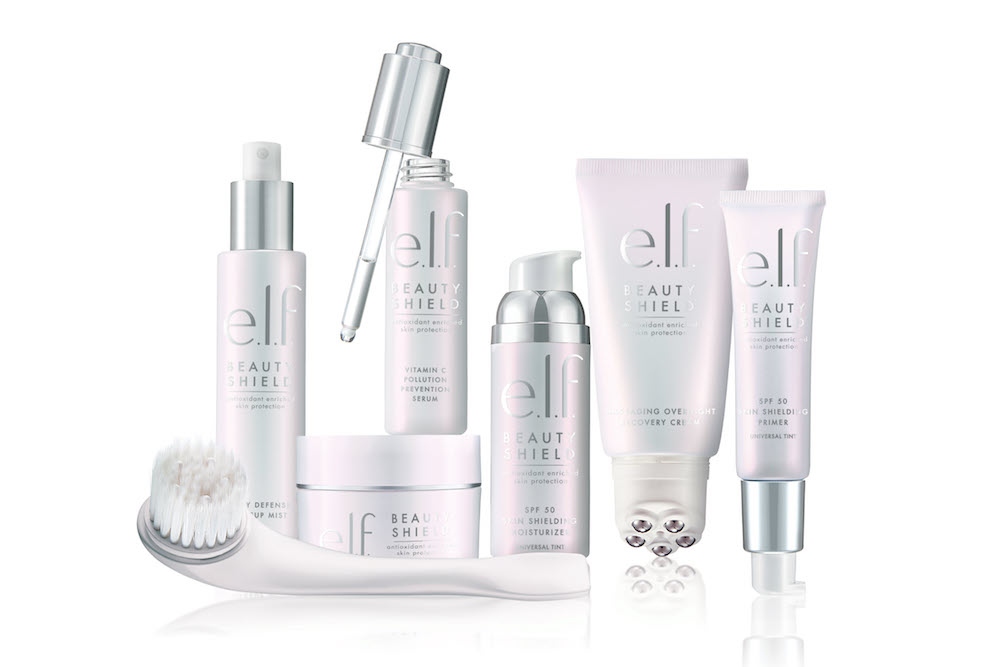 Each product in the range is specially made with a lightweight formula that is ultra luxurious and wearable under your makeup.
It looks like these products are already starting to sell out, and we can't say that we're surprised. We are constantly on the hunt for affordable products that are actually effective and feel high-end.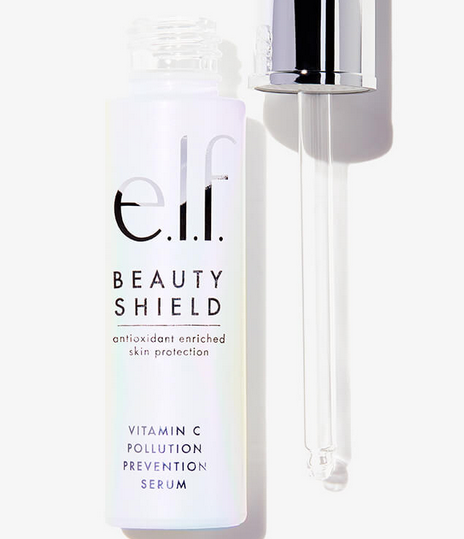 This Vitamin C serum is super lightweight and rich in antioxidants, Vitamin C, Vitamin E, and pomegranate extract that protects, strengthens, hydrates, and brightens your skin while reducing visible signs of aging.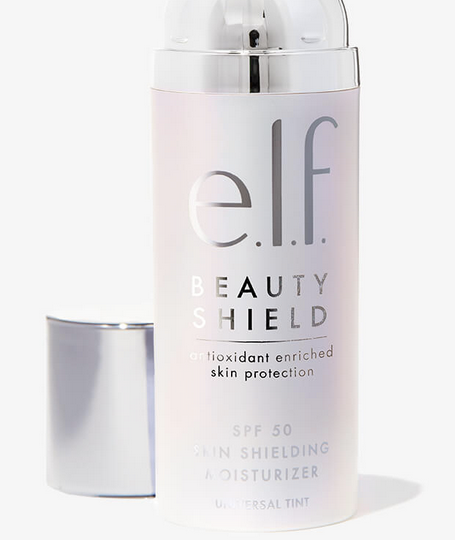 Formulated with SPF 50, your skin is not only protected from the sun's rays, but it's full of powerful antioxidants and a soft, universal tint that blends beautifully and gives you radiant and luminous skin.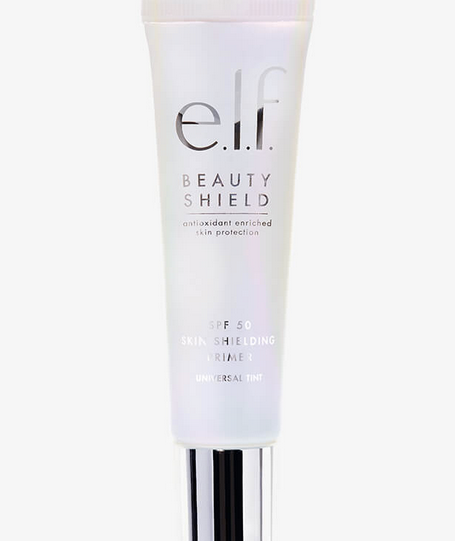 Get your skin ready for flawless and smooth makeup with this primer that will protect your skin from UV rays as well as blurring the look of fine lines.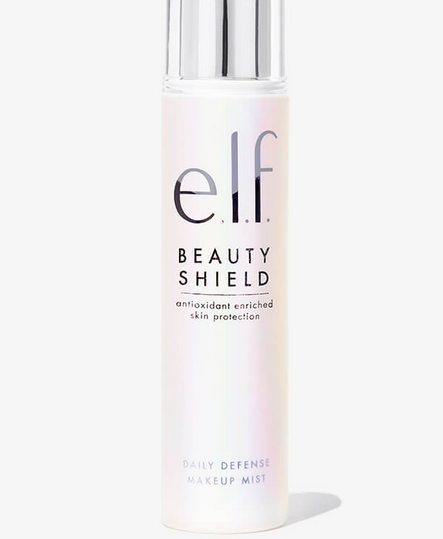 Not only is your skin refreshed with this mist, but it takes it a step further in revitalization thanks to nourishing vitamin E and licorice extract.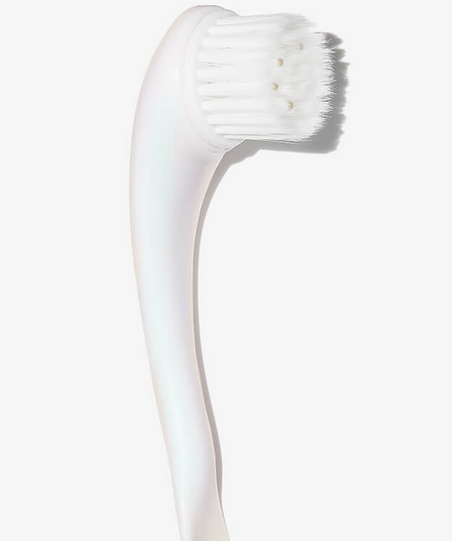 This two-in-one dual sided face brush makes it easy to apply product and then lather it into the skin for a deep clean that effectively removes makeup, oil, dirt, and residue.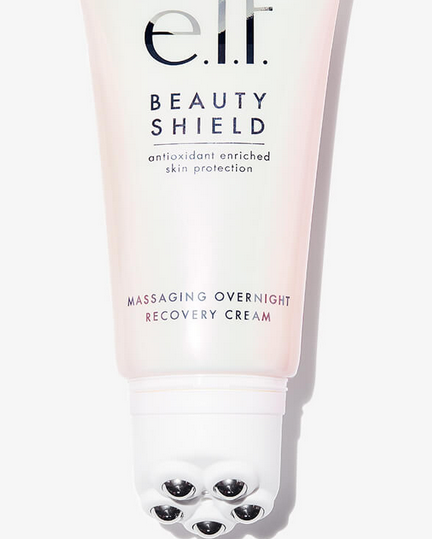 This gel-cream formula will intensely nourish your skin with vitamin C, pomegranate extract, argan oil, and carrot seed oil. It is absorbed into the skin using a rollerball applicator that massages, stimulates, and penetrates vitamin-rich ingredients deeper.
7Bonus: Recharging Magnetic Mask Set, $24.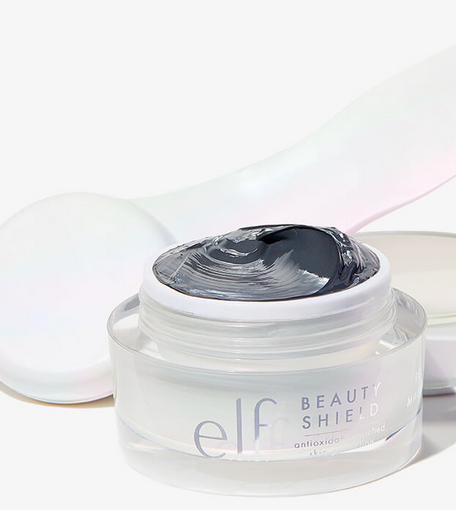 This iron-based mask has magnetic properties that lift away impurities and minimizes the appearance of pores, leaving you with a bright and smooth complexion. Thanks to the many oils and vitamins that it's infused with, your skin feels nourished and revitalized. Unfortunately, this item isn't quite available just yet, but it comes out in mid-July, which isn't too far away!
Talk about a comprehensive collection! We can't wait to try it all, and can you believe those prices? There's really nothing as heartening and knowing how much thought and care went into creating this line and making it healthy for your skin as well as affordable. Head on over and pick some up for yourself.