Here are 12 items to shop from Coach's sale so you can channel Selena Gomez all summer long
When we first saw the stunning shots of Selena Gomez in her recent Coach campaign, we were instantly in love with the styling from head to toe. Now you can find your inner Selena because Coach is having a huge sale, putting a lot of previously unattainable products in our reach. Not only did Selena look divine rocking her Pat McGrath makeup, her entire outfit and all her accessories are completely gorgeous.
Whether you're a total handbag person or you've been searching high and low for the perfect new wallet, your time has come to indulge in some ultra-classy and gorgeous goodies. Look away, bank account, this is for our own good.
We've got 12 lovely items from the Coach sale you might want to get your hands on to channel Selena Gomez's gorgeous photos.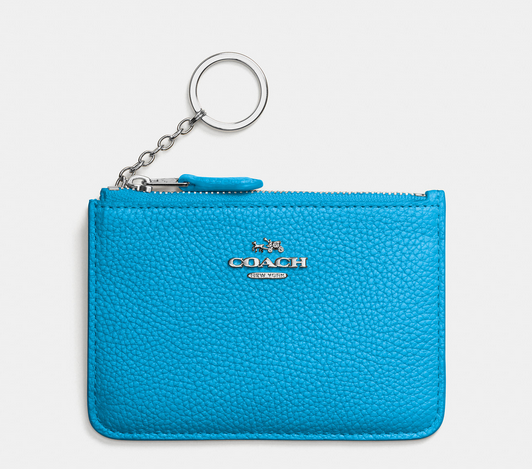 Stick your keys and some cash in this cute purse, and you're ready for just about anything without having to be weighed down by a big bag.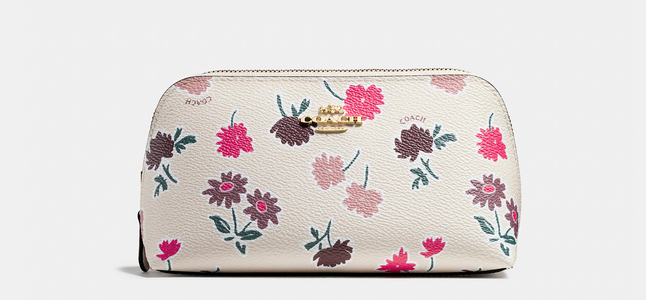 Inspired by vintage 1930s paper patterns, this lovely bag is perfect for on-the-go makeup, whether you're traveling or just want to be ready for midday touch-ups.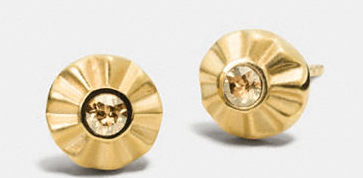 How sweet and sunny are these lovely earrings? They're the perfect subtle summer accessory, and you can't go wrong with Swarovski crystals.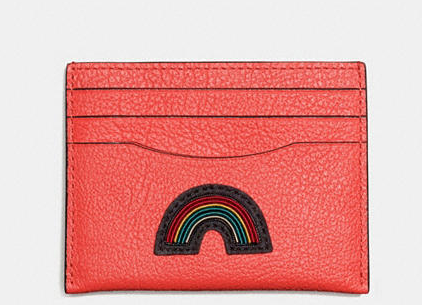 This is an adorable way to stash your cards and cash, and we love that rainbow. Perfect for Pride month, even if it is wrapping up.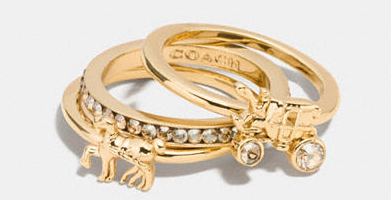 Don't you love this trio of stackable, mix-and-match rings? They've even got a cute little nod to the original Coach logo.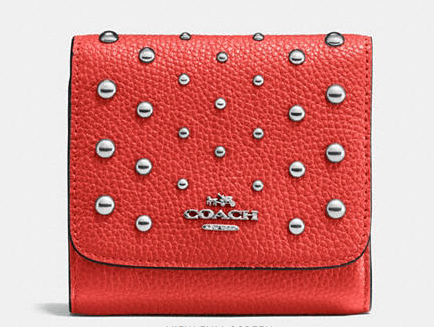 The rivets give this feminine and cute wallet a bit of an edge, don't you think?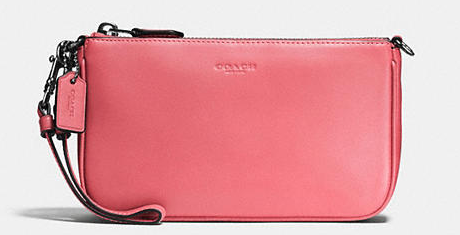 A wristlet never goes out of style, we remember saving our pennies for a similar Coach wristlet back in the early aughts.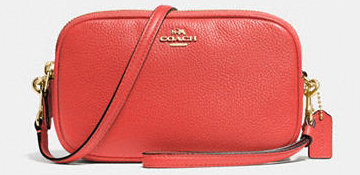 This lightweight clutch will carry all your essentials and leave your hands free for summertime activities.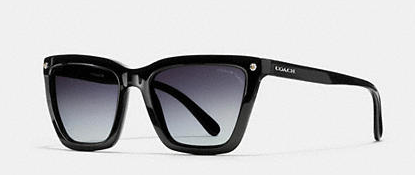 These durable lenses are not only hot as hell, they've also got scratch resistant lenses so you know they'll last a long time.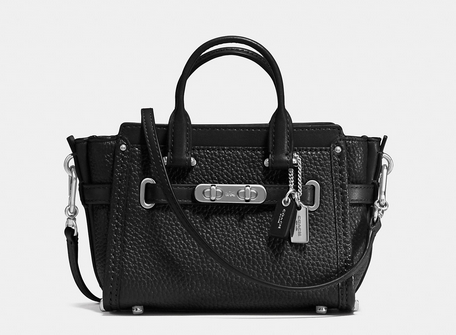 This lovely, timeless bag is made of Coach's classic pebble leather, and it looks polished and edgy all at once.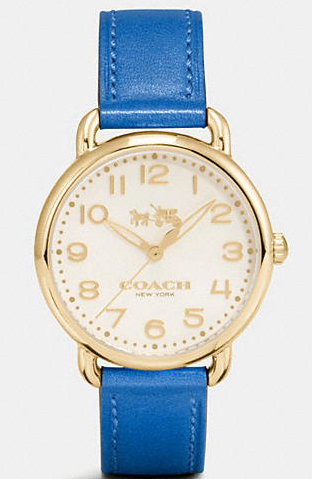 This elegant and timeless watch adds a beautiful pop of color to your wrist thanks to the leather strap.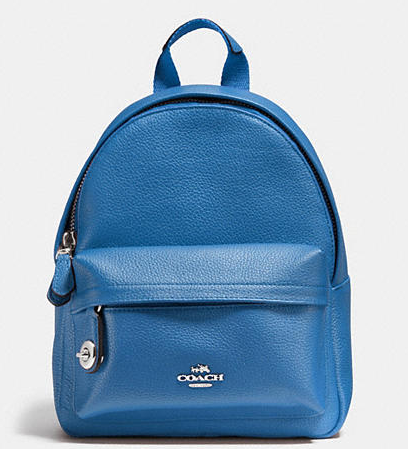 Hop on the mini-backpack trend with this adorable blue bag.
And there you have it! There are plenty of little touches we can add to an ensemble that are evocative of Coach's timeless style and that make us feel truly fancy and special — just like Selena.