Shonda Rhimes opened up about her decision to end "Scandal"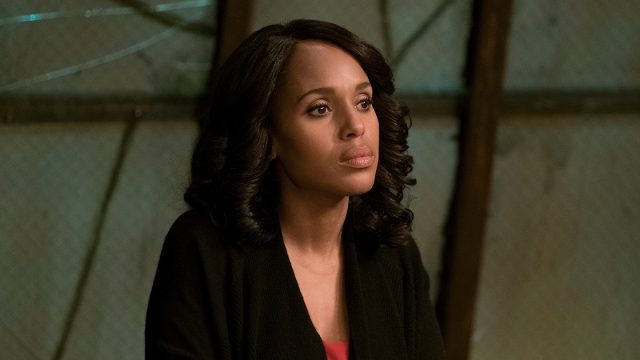 After confirming the news that our beloved Olivia Pope's adventures would be coming to an end after the show's next season, Shonda Rhimes has explained why she's ending Scandal, and while we totally understand it all, we're still pretty devastated.
The sixth season finale of Scandal saw things heat up once again for OPA, the White House, and the Gladiators. Olivia seems to be on a dark, dark path, and we're totally intrigued how things are going to wrap up when the show comes to an end next year.
Now, while ABC chief Channing Dungey has explained why she and Shonda felt it was time to end the show, Rhimes has now written an essay explaining and detailing the tough decision.
Writing in her Shondaland newsletter ahead of the launch of shondaland.com, Rhimes explained in detail why Season 7 was the time to hang up the White Hat.
"It had begun to occur to us that — warning, warning: swagger alert — shows written by me don't seem to… end. Every show I've created has gone more than 100 episodes. People keep watching. The network is happy. And that's awesome," Rhimes wrote. "But what happens if we let all the shows go on and on without end? What if we just hang on so long that people don't say WHY are you ending, but WHEN? What if we don't let anyone say WHEN?"
These sentiments echo what Dungey had said at last week's ABC upfronts, and what Rhimes herself had said in a statement.
Continuing, the prolific TV showrunner said that while she knew that things needed to come to an end, it was still a difficult decision.
"I didn't have to actually face it. The decision I made. This decision to end a thing I love. This decision to turn the lights out on a place I call home," she wrote, explaining her absence from the upfronts announcement that Scandal was ending.
"I was glad I didn't have to make it real by being there on that stage with my cast. Ending Scandal. This is a big huge roaring deal in my world. It's scary to make a change."
While the sad news that Scandal is ending is certainly weighing heavily on our hearts, Shonda Rhimes does have some other rather exciting things coming up, namely a Grey's Anatomy spin-off set in Seattle's fire department, and For the People, a new legal drama that looks like Grey's, Scandal, and How to Get Away with Murder all rolled into one. https://www.youtube.com/watch?v=yGhtrRX_NSg
While those two shows don't quite have airdates yet (we're expecting mid-season replacements for both Scandal and How to Get Away with Murder but who knows), one thing is certain: There's a LOT more drama and, well, scandal for  Olivia Pope et al. to handle, especially after *that* twisty and OMG-worthy season finale.