Shonda Rhimes talks Meredith's storyline when "Grey's Anatomy" returns and opens up about more weddings on the show
Ah, the return of Grey's Anatomy is almost upon us and we are so excited. Ahead of the medical drama's return in January, Shonda Rhimes talked Meredith Grey's course on Grey's Anatomy and shot down any wedding storylines this season.
On Tuesday, TV Line chatted with the show's creator and she spilled a few details about the show's leading lady. We all know that Meredith (played by Ellen Pompeo) has been through a LOT over the past 13 seasons, and that's not going to change anytime soon.
When the second half of Season 13 picks up, there are going to be relationship aspects that are changing as will her home life.
After being asked about Meredith's relationship with Nathan (Martin Henderson), and its evolution, Rhimes teased just a little bit of information — like you'd expect anything bigger?
"Meredith's journey is always interesting and complex," Rhimes told TV Line. "There are so many aspects to her as woman, a surgeon, a sister and a mother."
Ugh, tell us something we don't know!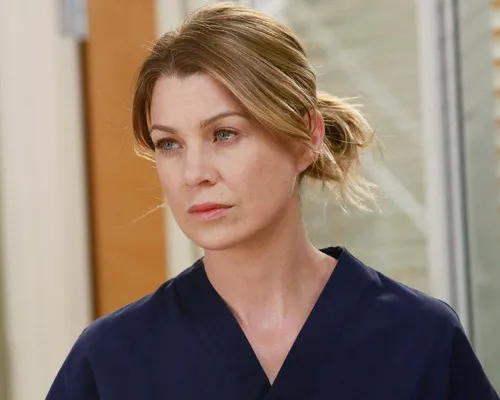 Okay, at least she will continue being her complicated self, which is one of the very few things that has remained the same, year after year.
As for why after all these years Meredith and Alex (Justin Chambers) have not been romantically involved, Shonda again was vague, but didn't count out making them more than friends someday.
"That's like asking me why haven't I had a certain kind of cheese. The answer is, 'Because I haven't had that kind of cheese,'" she said.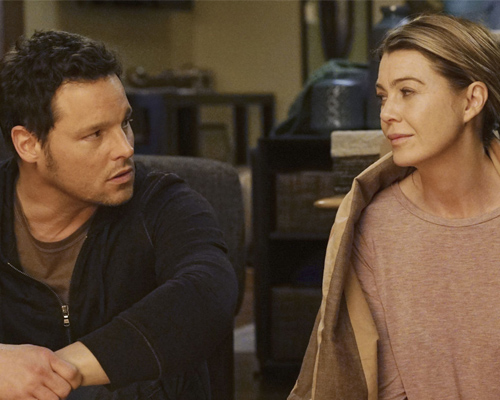 In other Grey's news, there is one thing that Rhimes revealed she never lets define her characters, which is why we love all of her shows.
"Weddings do not define my characters," she explained when asked if we could expect someone walking down the aisle this season.
"I thought we all learned that when Meredith nailed a Post-It note to her wall," she pointed out.
Oh man, remember that Post-It moment? We just love old school Meredith and Derek!
Too bad he's no longer with us and the rest of the Seattle Grace doctors — so sad. The rest of the crew does however return very soon, so let's focus on Mer and her rowdy doctor friends instead of poor Derek.
Grey's Anatomy picks up its second half of Season 13 beginning January 19th, so mark your calendars.