Shonda Rhimes' new legal drama will fill that "Scandal"-shaped hole in your heart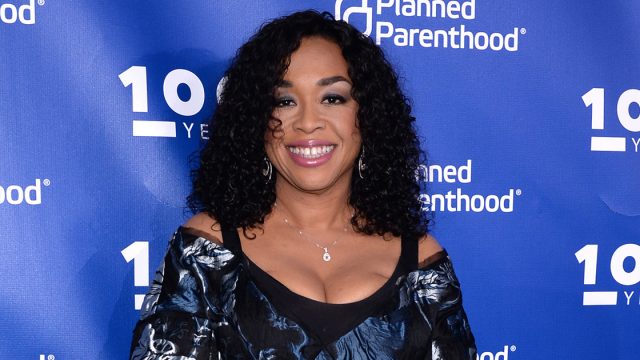 Fear not, Shondaland fans — the Queen of TV, Shonda Rhimes, has a new show coming to ABC, and just in time, too.
Earlier this week, the devastating news broke that Shondaland staple Scandal had been CANCELLED by ABC. The show, which is currently near the end of its sixth season, will be returning for the 17/18 TV schedule for it's seventh season, but sadly that will be its last. Of course, given that deep down we wish we were Gladiators, we were completely heartbroken at the news, and immediately went out searching for that GIF of Kerry Washington (aka Olivia Pope) downing a bottle of wine.
While we're upset about the fact that Olivia, Fitz, Cyrus, Mellie, and the gang won't be on our screens for much longer, we're glad that Scandal is being given the opportunity to wrap up its story, and Rhimes herself has said she originally envisioned it being a seven-season run, so who can complain about that?
Luckily, it seems that there's going to be a fab new Shonda Rhimes show for us to become totally obsessed with, and this time, it's all about lawyers.
We previously reported that the pilot of the show had been ordered, and now it's been announced that the show has been picked up to appear in the 17/18 TV season.
Titled For The People, the show will be set in the United District Court for the Southern District of New York, and will focus on lawyers from both sides, the defense and the prosecution, as they navigate their work and relationships (hey, this wouldn't be a Shonda show if there weren't some seriously messy love lives, right?). Tbh, we can already tell that we're going to get pretty obsessed with this show.
As we're approaching the TV upfronts — the time of the year when TV networks showcase their upcoming schedules for advertisers — we're thinking that we might get some casting info, premiere dates, and possibly a trailer for the show pretty soon. Indeed, ABC are set to reveal all their deets on May 16th. We can't wait!