Shonda Rhimes got real about how people treated her differently after she lost weight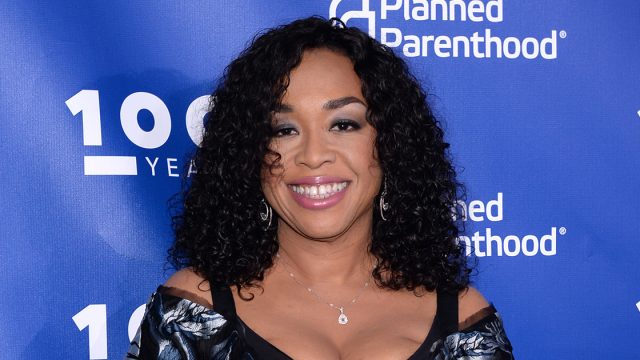 In a moving and personal email newsletter, Shonda Rhimes has opened up about her weight loss and how people's behavior and attitudes changed towards her as a result.
Rhimes, of course, is the Queen of Television, the prolific showrunner responsible for some of our favorite TV shows. Whether it's the now-iconic Grey's Anatomy, which is about to enter into it's 14th season, the high-octane political drama Scandal, or the morally dubious but no less thrilling How to Get Away with Murder, which stars Oscar-winning actress Viola Davis, Rhimes is one inspirational woman, and one of our fave people in the entire world.
While she's always been a boss, Shonda Rhimes is extra amazing in our eyes after sharing her personal experience.
Rhimes opens her newsletter by noting that she doesn't usually like to talk about her weight loss, mainly because she finds the topic uninteresting and because, she says, "I hated losing weight. I hated every single second of it. And I hate every single second of maintaining my weight, too." 
Rhimes did share, however, that after she lost nearly 150 pounds, she started to get a lot of unwanted attention from men and women.
"Women I barely knew gushed. And I mean GUSHED. Like I was holding-a-new-baby-gushed," Rhimes wrote. "Only there was no new baby. It was just me. In a dress. With makeup on and my hair all did, yes. But…still the same me." 
This experience was echoed by men, too. "They spoke to me. THEY SPOKE TO ME. Like stood still and had long conversations with me about things. It was disconcerting," she said.
"But even more disconcerting was that all these people suddenly felt completely comfortable talking to me about my body. Telling me I looked 'pretty' or that they were 'proud of me' or that 'wow, you are so hot now' or 'you look amazing!'" she continued. "After I lost weight, I discovered that people found me valuable. Worthy of conversation. A person one could look at. A person one could compliment. A person one could admire."
In the newsletter, the prolific producer and writer said she realized that now she had lost weight, people saw her as a person.
"When I was fat, I wasn't a PERSON to these people. Like I had been an Invisible Woman who suddenly materialized in front of them. Poof! There I am. Thin and ready for a chat," she wrote. "These days, I feel like a chunky spy in a thinner world. Strangers tell fat jokes in front of me. Jokes not meant for me. But…completely for the woman I used to be 150 pounds ago. The woman I could be again one day. The woman I will always be inside."
As Rhimes notes, just because she has lost weight doesn't mean that she isn't the same person inside, rather "being thinner doesn't make you a different person. It just makes you thinner." 
While Shonda Rhimes was by no means obligated to share her story with us, we're so grateful that she has decided to open up. What she experienced, unfortunately, occurs so often, and it's not okay. Regardless of someone's size, they are still a person and therefore deserve to be treated the same as anyone else: with respect, kindness, and compassion.
It's inspiring to see someone like Rhimes not only share her story, but kill it too. And with two (!) new shows — a Grey's Anatomy spinoff and a new legal drama — coming to ABC soon, we can't wait to see her slay the game even harder.