The Official 'Bridgerton' Trailer Dropped, and It's Steamier Than We Could Have Ever Imagined
The first season ticks all the Regency-era romance boxes.
Update, December 15th, 2020: We're 10 days away from being able to binge the brand new Shondaland series for Netflix, Bridgerton, and the official trailer for the Regency-set series is already making us gasp, blush, and fan our fans a little harder. Pour yourself a glass of sherry and loosen up the laces on your stays—the scandal is nearly too much to bear.
Hitting the steaming site Christmas Day, December 25th, Bridgerton, based off of the bestselling Julia Quinn novels, ticks all the Regency-era romance boxes: the pressure of "securing a match," betrothal, choosing love over status, bucking traditional gender roles, a high-status man with "a reputation," an enemies to lovers plot, plenty of gossip, and plenty of gaudy, colorful, period costumes.
If there is a scandal, I'll shall uncover it, the mysterious rumor mill known only as Mrs. Whistledown narrates. Bring. It. On.
Fans of Austen-era stories will undoubtedly fall deeply in love with the characters and tangled webs they weave come December 25th. And if you're into the idea of a reading binge before binging the series, check out Quinn's first Bridgerton novel, The Duke and I, which the first season of the show is based on. You can actually start reading the prologue and Chapter One on Quinn's website.
With a lack of social drama in our own lives (thanks, quarantine) we'll be living vicariously through the Bridgerton cast. Let the love games begins.
Update, November 3rd, 2020: The first trailer for the upcoming Shondaland series for Netflix, Bridgerton, has graced the timeline, and man, oh man, are we about to be drowning in scandalous behavior, searing gossip, and juicy acts of passion—all of which Lady Whistledown will be eager to cover.
The first trailer for Shonda Rhimes' original Netflix series, based on the romance novels by Julia Quinn, briefly introduces us to our cast of flustered characters. All of them fear their names appearing in the pamphlet released by the anonymous narrator, who goes by the pen name Lady Whistledown (you may recognize the voice as the one and only Julie Andrews).
This [scandal sheet] is different, one of the characters notes. This lists subjects by name.
Both fans of Shonda Rhimes and period dramas alike are experiencing bouts of lightheadedness in the replies under the trailer tweet from the official Bridgerton Twitter. Where are the smelling salts? We cannot go on without them!
Bridgerton will hit Netflix on December 25th, and needless to say, society will be shaken to its core.
Original Post, October 16th, 2020: This year, we're all getting a Christmas gift from world-famous showrunner Shonda Rhimes. Rhimes' new Netflix series—her first with the streaming platform—is premiering December 25th, and it's going to be something along the lines of Gossip Girl's scandal meets Downton Abbey's historical drama.
Bridgerton, based on the bestselling romance novels by Julia Quinn, is set in the same era of Jane Austen's classic romances—between Regency and late Georgian England.
But unlike so many Regency-set tales, Rhimes' Bridgerton features a race-blind cast.
IndieWire announced that news on October 15th and noted the cast of stars, including Phoebe Dynevor, Adjoa Andoh, Jonathan Bailey, Ruby Barker, Rege-Jean Page, Nicola Coughlan, Polly Walker, Harriet Cains, Ben Miller, and Bessie Carter, to name just a few.
Plus, as Rhimes confirmed in an October 15th tweet, crowd favorite and cross-generational icon Julie Andrews is also slated to appear in Bridgerton.
In the same tweet thread, Rhimes also talked about bringing Quinn's book series to Netflix. "I've been a fan of Julia Quinn's Bridgerton series since I can remember. The originality. The sexiness," Rhimes wrote. "The storytelling. Everything about it. I quickly knew that @shondaland had to turn them into a series."
Judging by the Bridgerton photos alone, we're in for some incredible costuming, excellent casting, and over-the-top locations. See the first pics from Netflix throughout below.
Historical romance/drama lovers, eat your heart out.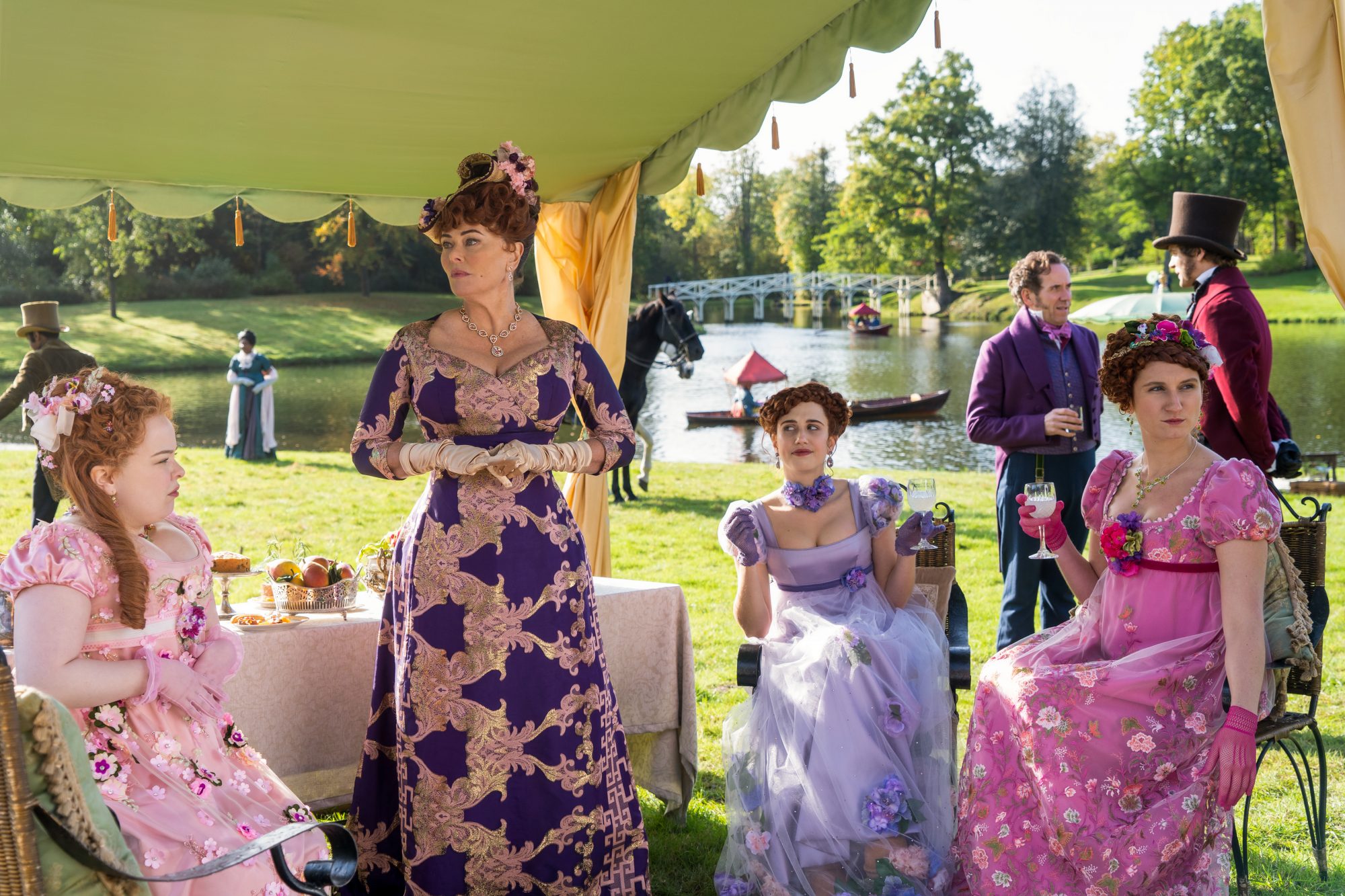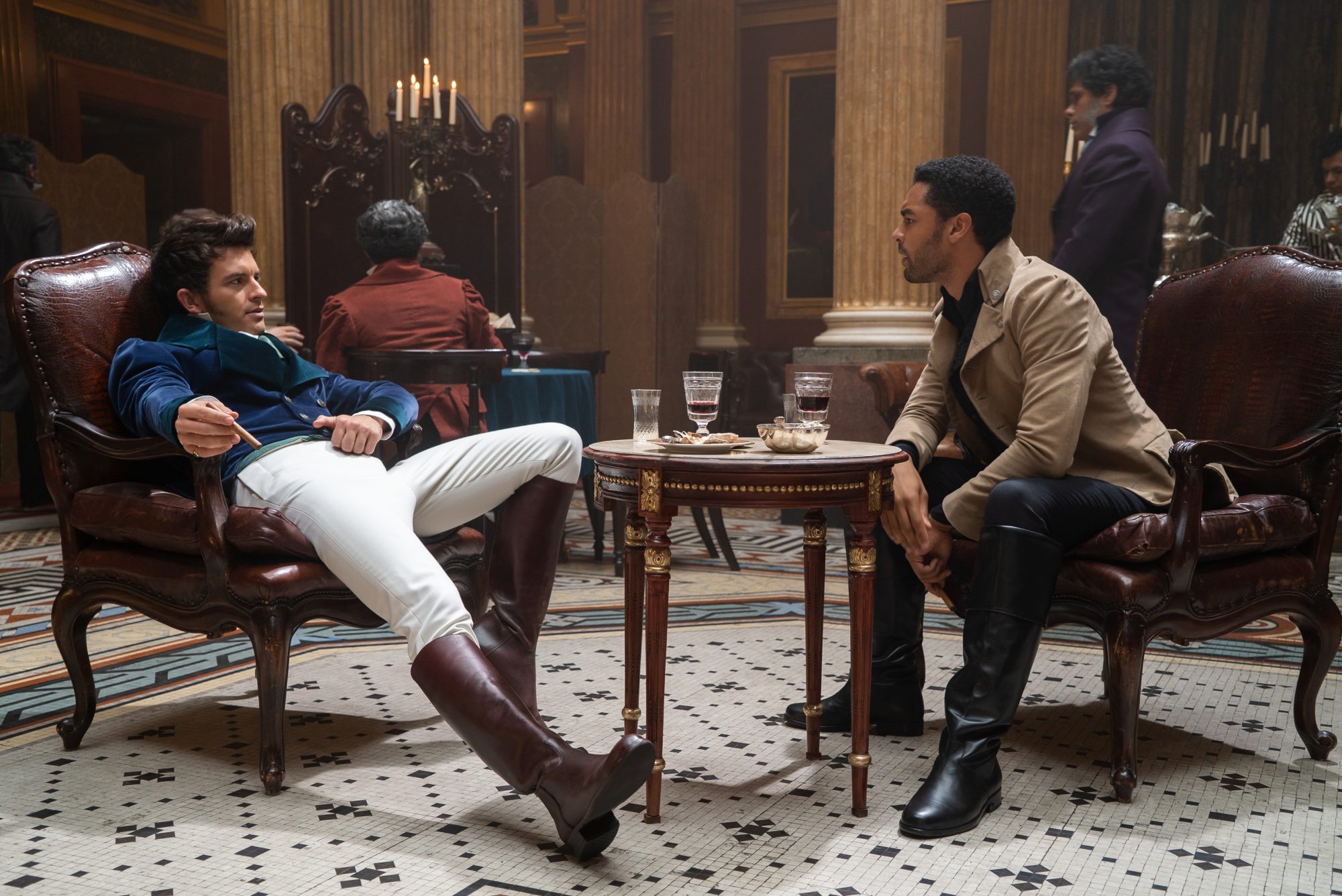 "Set between 1813 and 1827, the Bridgerton Series is a collection of eight novels, each featuring one of the eight children of the late Viscount Bridgerton: Anthony, Benedict, Colin, Daphne, Eloise, Francesca, Gregory, and Hyacinth," Quinn writes on her official Bridgerton series website.
She had intended to write a trilogy about the family, however, after receiving so much love for her novels, Quinn penned an additional five books all within a six-year period.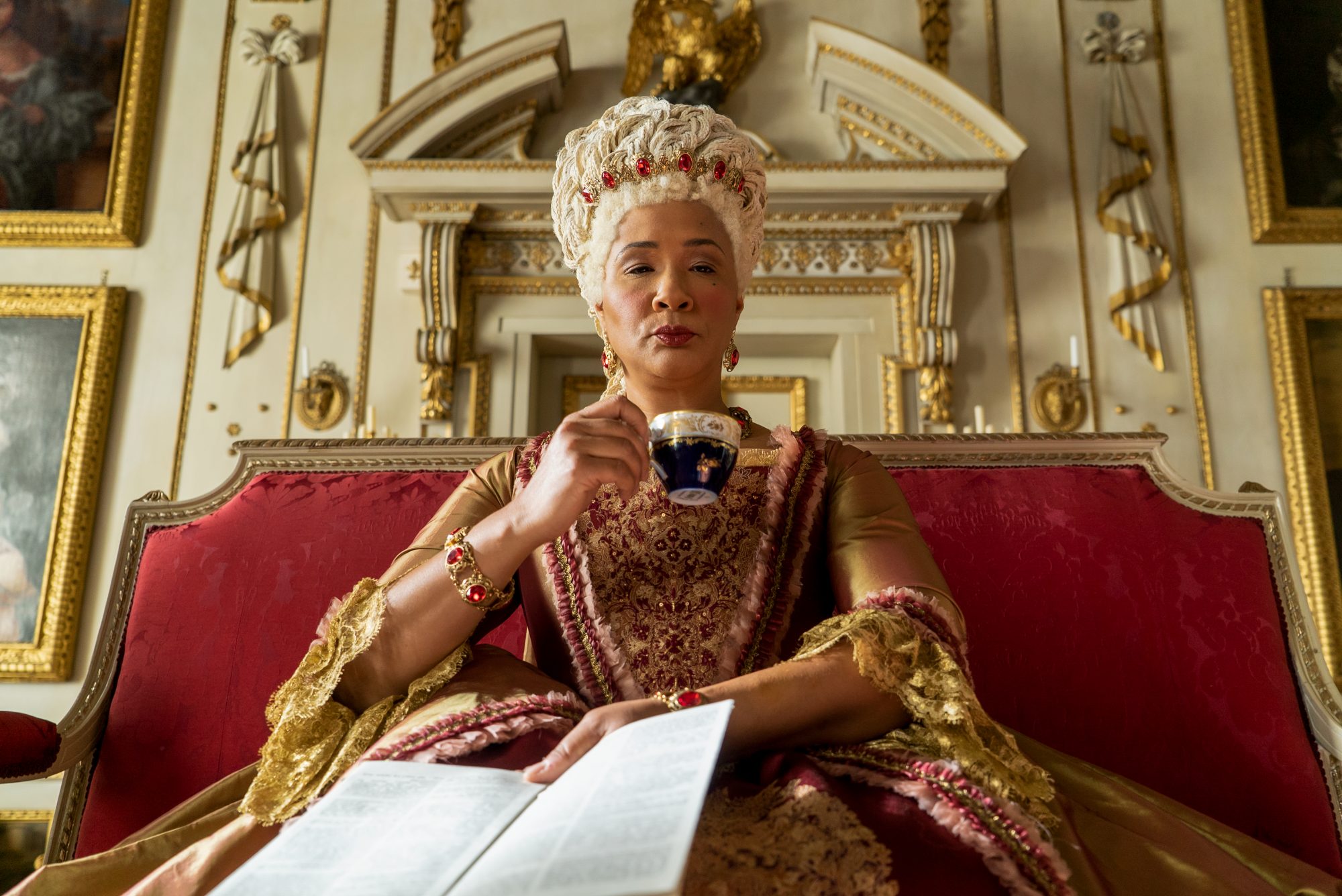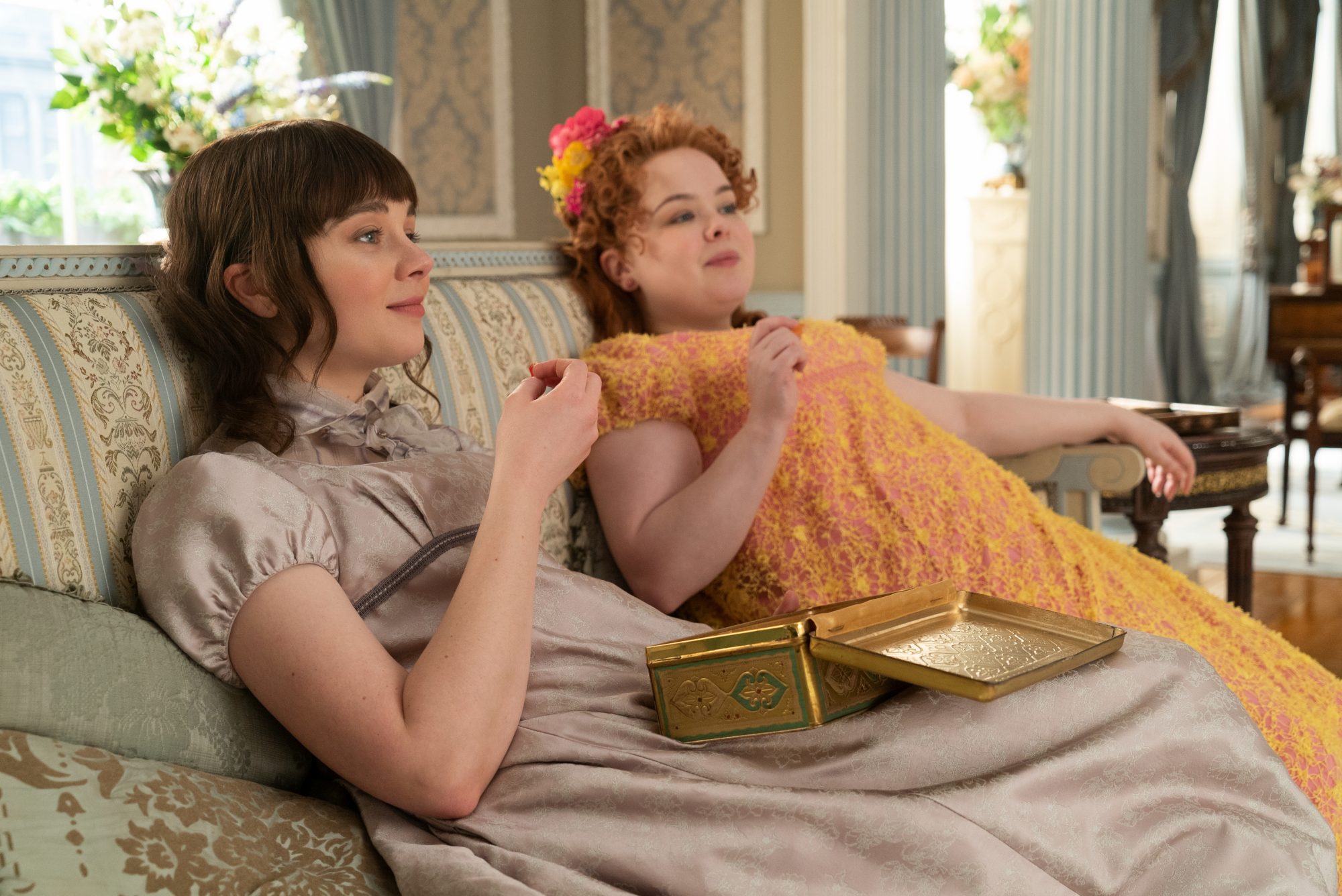 As of right now, Bridgerton has been picked up by Netflix for just one season, so it's unknown yet if all eight books will be adapted by Shondaland for the screen. But with so much hype already surrounding the eight-episode first season (each episode will be an hour long), future seasons of Bridgerton can most likely be expected.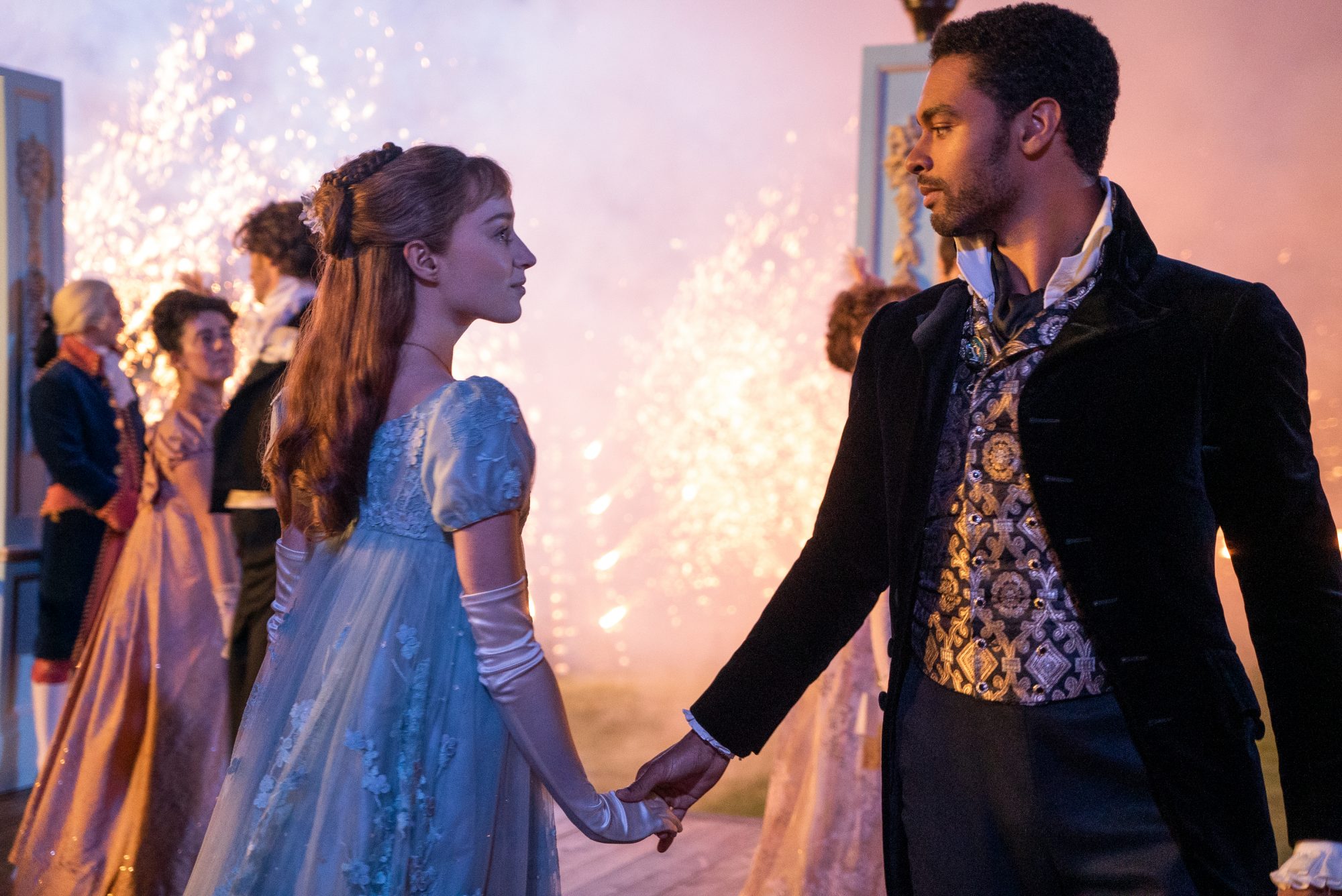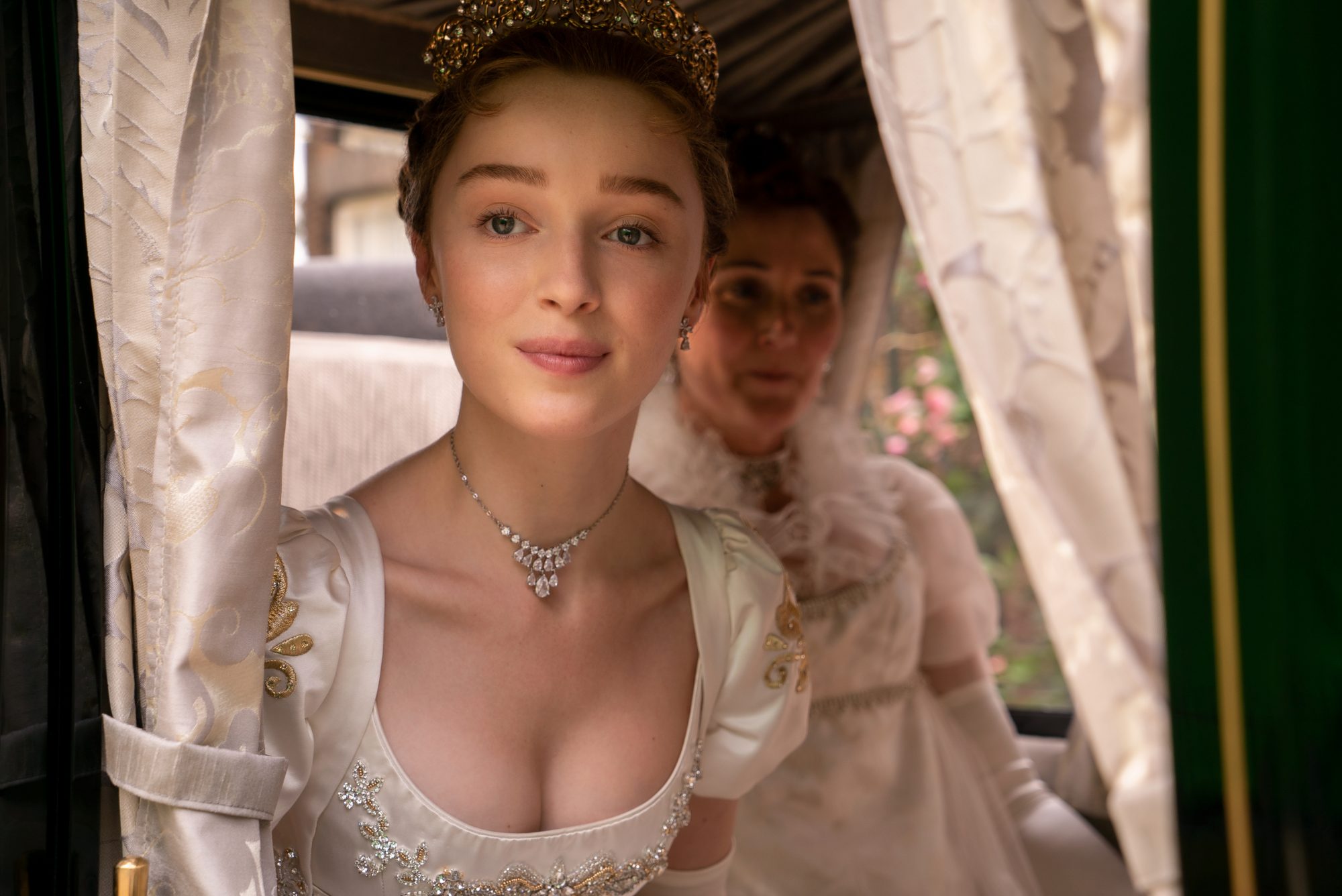 Bridgerton and its steamy romance plotlines will be available to binge on Netflix come Christmas Day, December 25th. We're so ready to fall in love.