The shoes Jennifer Lawrence just wore are DIVINE, and you can get a pair just like them
Gracing the red carpet once again this week for an event celebrating her latest film, Passengers, Jennifer Lawrence— and her epic embroidered shoes! — topped our best-dressed list.
The green and black embroidered platform sandals, from Roger Vivier's fall-winter 2016/2017 collection, added a pop of color and personality to her incredibly chic white skirt suit (perhaps a subtle nod to the presidential election?) and gave her look an overall badass fashionista vibe. We're especially into the chunky, glittering buckle on her sandals — because nothing says I run this red carpet more than shoe bling.
Here's the overall look: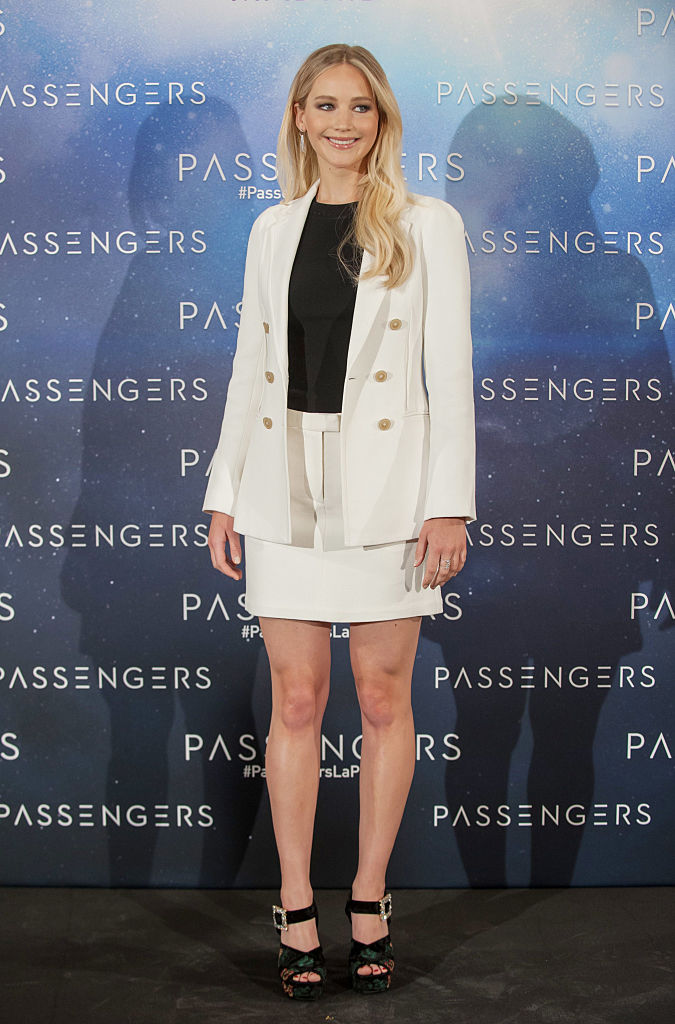 And here's a closeup of J. Law's insanely special shoes.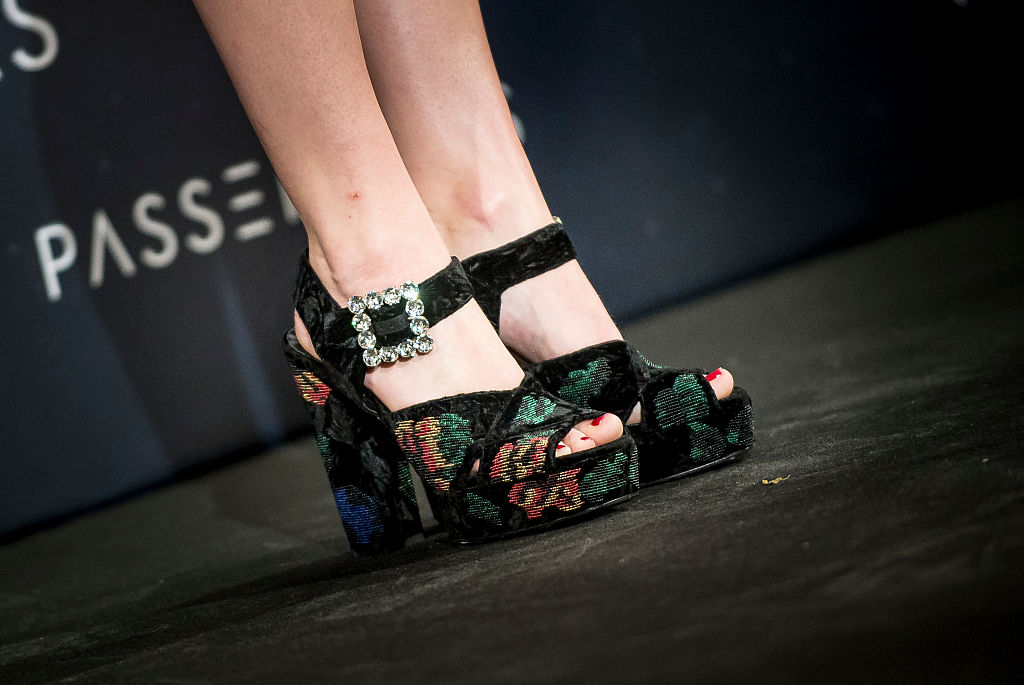 We'll take 10 pairs, please!
Actually, the shoes aren't yet available from Roger Vivier's online boutique, so we scoured the internet for similar pairs that give us the same fierce J. Law vibes. Check out our picks below!
Nanette Lepore "Viola Chunky Heel Sandal"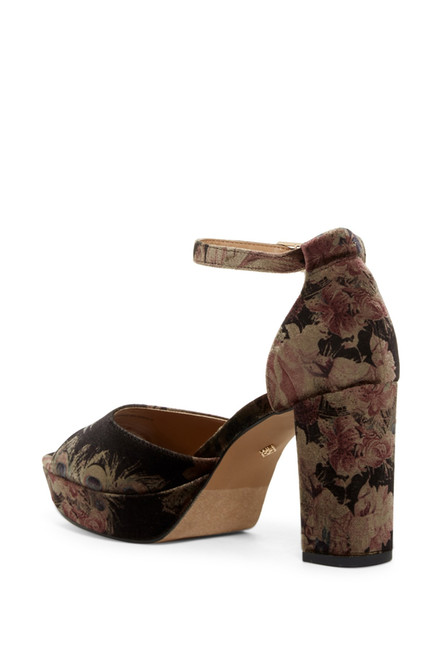 Get them here for $79.97.
Topshop "'Royal' Embroidered Lace-Up Sandal"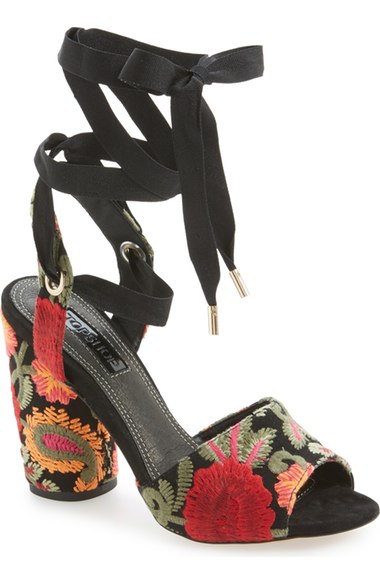 Get them here for $85.
Chinese Laundry "Ariana Sandal"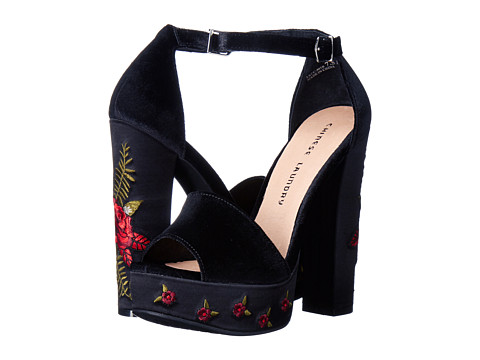 Get them here for $100.
Topshop "Rioja Embroidered Lace-Up Sandals"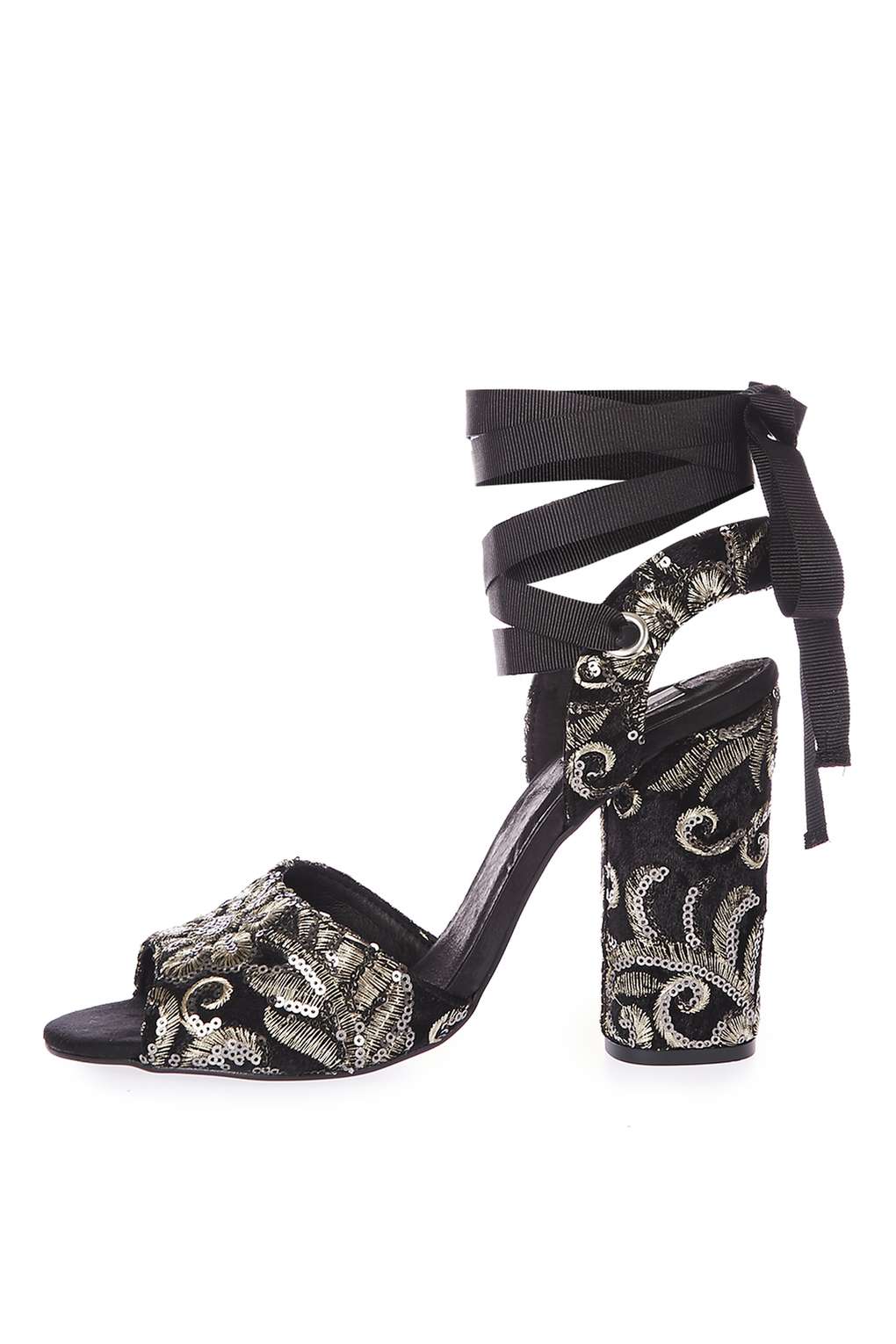 Get them here for $120.
H&M "Platform Sandals"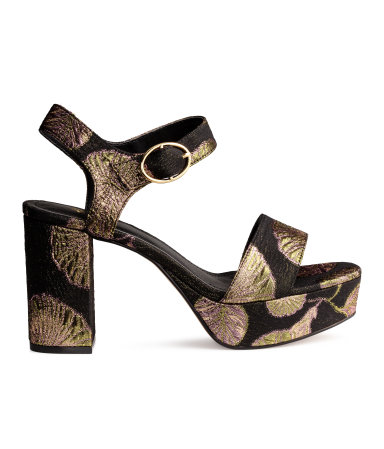 Get them here for $49.99.
Topshop "'Leona' Print Platform Sandal"
Get them here for $90.
And by the way, if you want to wear these shoes in chillier temps, just take a cue from Hillary Duff and add cute socks!