These are the shoes Emma Stone wore when getting her feet immortalized in cement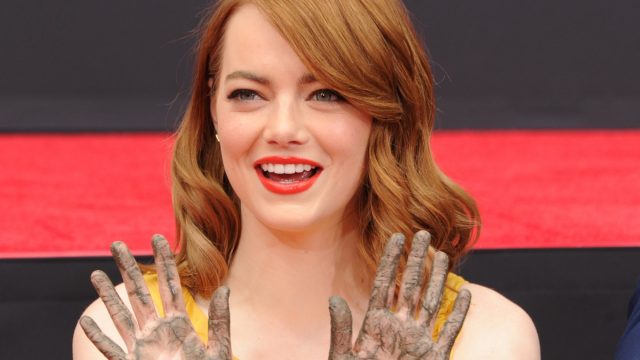 Yesterday the stars of La La Land, Emma Stone and Ryan Gosling, were honored with a Hand and Footprint Ceremony at the TCL Chinese Theatre. Their hand and footprints are joining those of Marilyn Monroe and Shirley Temple. And that's cool and all, but can we talk about the shoes Stone chose to wear while getting her feet printed? There is a ~strong~ possibility that Stone just destroyed a pair of Jimmy Choo's in cement, and we're freaking the freak out.
Ok, sorry. We'll back up for a second. Stone and Gosling arrived to the event looking absolutely beautiful together. Stone wore a gorgeous mustard pleated chiffon dress, and Gosling stayed classy in a navy suit.
Side note: We just voted them "Class Couple That Should Have Been" in our yearbook.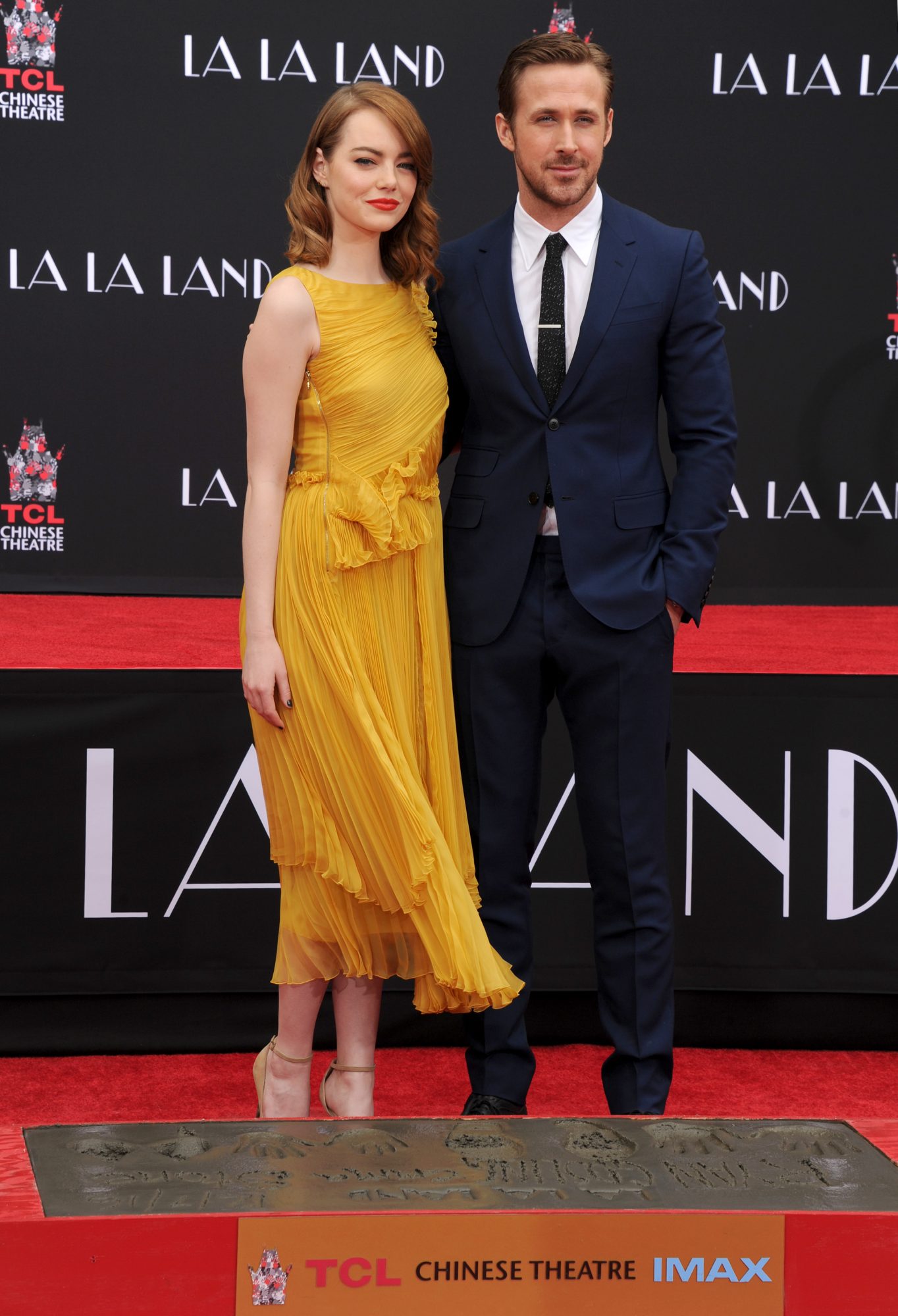 Now let's get back to the matter at hand. We have evidence that Stone dipped a pair of suede Jimmy Choo's into wet cement. Stone is an avid Jimmy Choo wearer. She very recently wore a pair of feathered and sequined pair of Jimmy Choo Annie Sandals to the Los Angeles premiere of La La Land. 
And the pair of ankle strap pumps in question look a lot like the Jimmy Choo Lucy 85's (which retail for $695).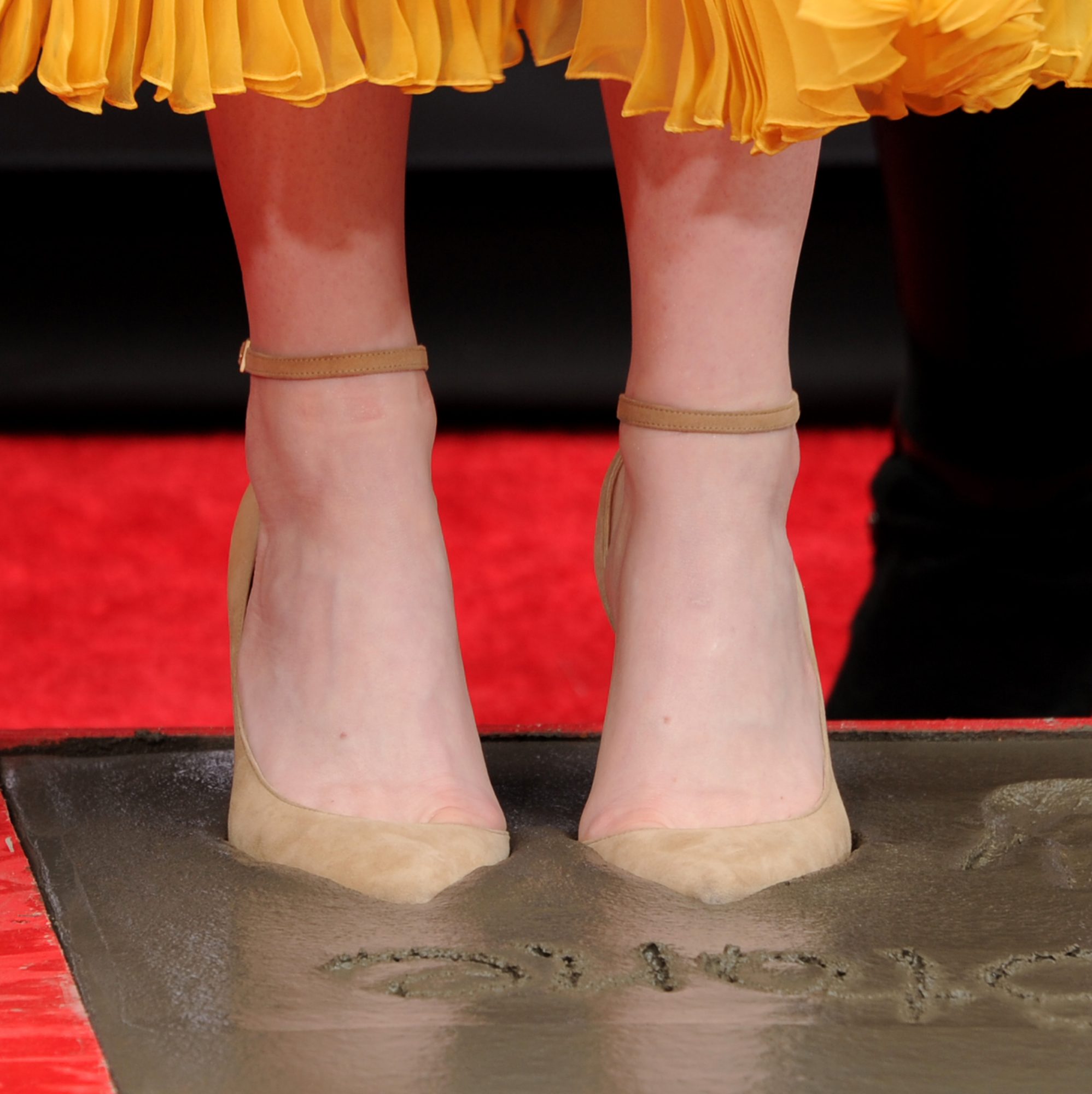 Do you, or do you not, agree?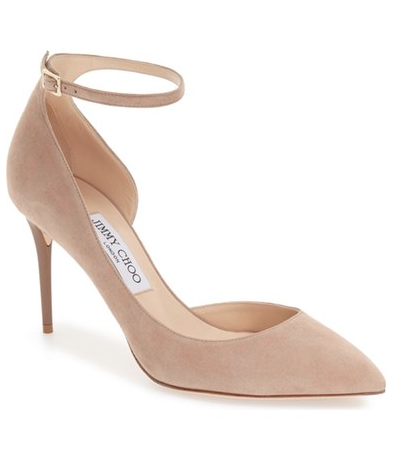 We cannot confirm or deny this Jimmy Choo theory, but you must admit we have extensive evidence. According to The Hollywood Reporter, Stone said, "I brought an extra pair of shoes that will now and forever be ruined. But, guess who didn't change his: Ryan." The Reporter said that Stone pointed at Gosling's cement encrusted dress shoes.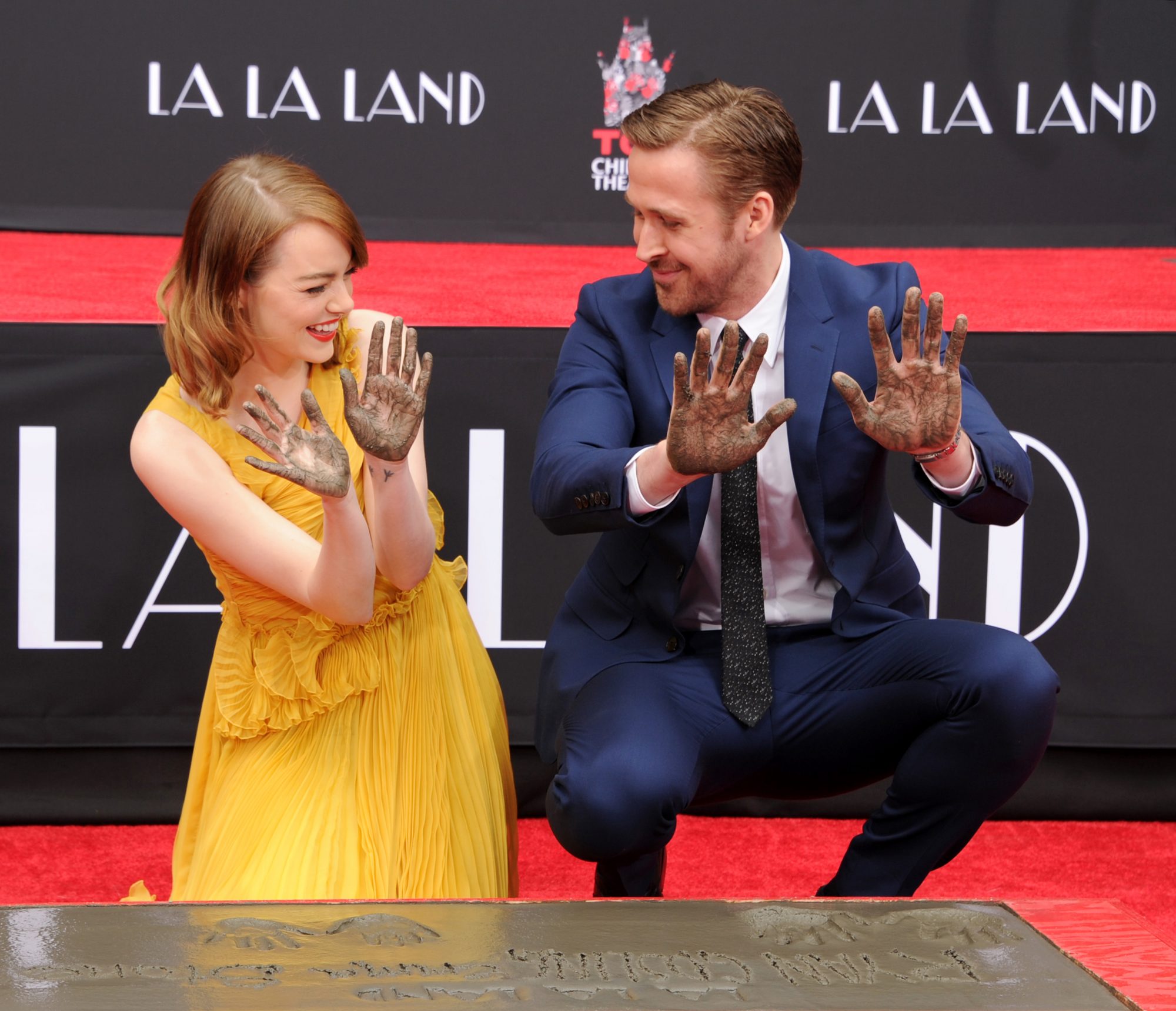 So maybe a pair of designer shoes were destroyed for the purpose of making history. We guess in the end, it doesn't really matter! Stone and Gosling are now immortalized at the TCL Chinese Theater — a much bigger deal than pair of shoes.