This shoe brand makes nude heels for women of every skin color and it's *so* needed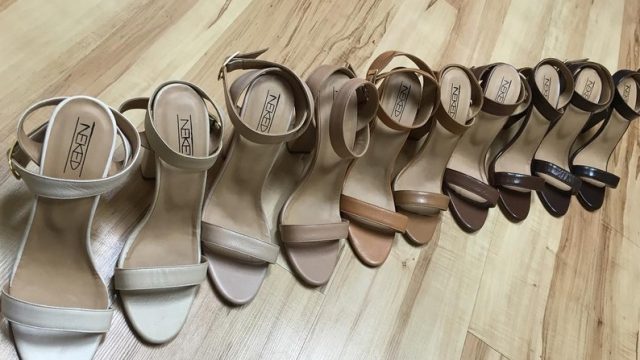 Searching for the perfect heel to match your skin tone? Well, look no further. Shoe brand Kahmune has a collection of nude shoes for women of all colors! A failed search for nude accessories and clothing inspired the founders to create the line. Results showed items of the beige and tan variety, showing a total disregard for women of darker skin tones. And, that's where Kahmune steps in.
It means the world to have companies celebrating our different palettes with a variety of nude lippies and sexy lingerie to choose from. And seeing a shoe line follow suit, putting inclusivity at its forefront, just puts us in the feels.
Kahmune is putting an end to the "one shade fits all fallacy."
"It's time all women have "nude" products that celebrate the diversity of the human complexion," the brand wrote on its website. "KAHMUNE was visualized as the immediate solution to the age old fallacy that 'nude' refers to a specific color."
The brand has plans on launching in March of this year, and we can barely contain ourselves! Kahmune will hit the industry with two styles for the classic woman — a pump and a high-heeled sandal.
Prices will range from $250-300, and we totally think a pair will be worth the investment. We're already thinking about all of the outfits we can pair with the pumps.