These are the most shocking fashions ever to step foot on the MTV VMAs red carpet
There's only one rule on the MTV Video Music Award's red carpet: anything goes! This is no boring, stuffy awards show. This is the occasion in which the industry's finest individuals put their funkiest foot forward, and compete to out-dress each other in the most outlandish getups possible. Of all the red carpets, this is the one nobody can forget.
Take, for example, the MTV VMAs red carpet serving as the birthplace of the pasties trend à la Lil Kim. It's also where Lady Gaga proved that raw meat can also double as a fashion statement, and where Christina Aguilera basically invented the term under-boob.
With Sunday's 2017 VMAs looming, it's only right that we look back at some of the grandest (albeit most shocking) looks to ever sashay down the red carpet. In no particular order, of course, because in one way or another, these looks are all equally iconic and absolutely unforgettable.
17Madonna, 1998
16Gwen Stefani, 1998
15Jennifer Lopez, 2000
14Amber Rose, 2014
13Jeremy Scott, 2015
12Fergie, 2006
11Destiny's Child, 2001
10Baddie Winkle, 2016
9Britney Spears, 2002
8Cher, 2010
7Katy Perry & Riff Raff, 2014
6Rose McGowan & Marilyn Manson, 1998
5Christina Aguilera, 2002
4Miley Cyrus, 2015
3Lady Gaga, 2010
2Lil' Kim, 1999
1Nicki Minaj, 2011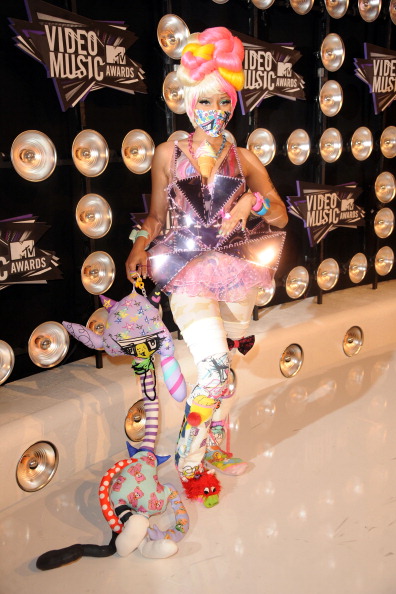 Now we are officially ready for this year's VMAs, which are set to air this Sunday, August 27th, at 8/7c.