This is the one (shirtless) red-carpet look that Eva Longoria totally regrets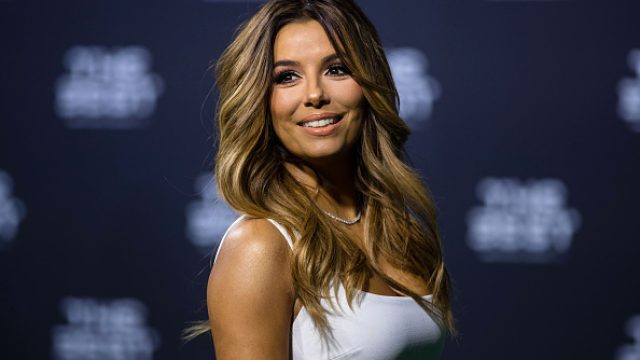 Everyone's got a few past fashion choices they regret — not even celebs are immune to that. Take Eva Longoria, for example. While she's generally an all-around perfect human being with excellent acting chops, directing skills, and a master's degree, not to mention great style, even she's had a few fashion faux pas or two in her past.
And while it may be difficult for us to recall Eva ever looking anything but drop-dead gorgeous, she recalls the one outfit decision that still makes her cringe.
"There was a Tomb Raider premiere where I wore all leather," she told Health magazine for its June issue. "It was very appropriate for Tomb Raider, but it was almost like I was going to a theme party."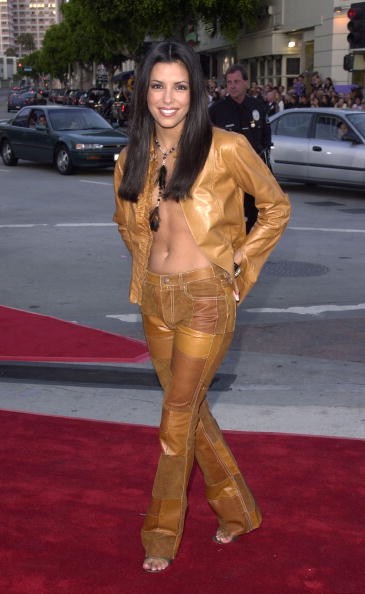 Oh yeah…we do recall that shirtless pantsuit look, come to think of it. And yes, it's a smidge on the funky side. But trust us, there are way worse fashion sins to commit.
As a matter of fact, this one outfit wasn't the 42-year-old actress' only regret. Nope, turns out she's not very fond of her previous proclivity for midriff-baring threads, either.
"There is a decade of me just showing my stomach. Like, 'OK, Eva, can you stop wearing a crop top? Must you wear a crop top on every red carpet you go to?'"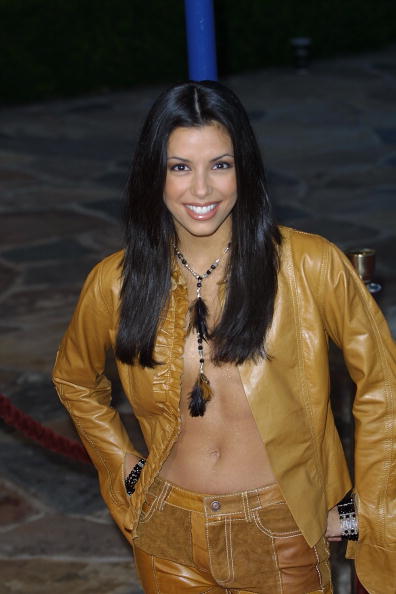 But hey, if we had abs like Longoria's, we'd be showing them off all the time, too!
"This preceded my stylist," she joked.
Nowadays, Eva works with celebrity stylist Charlene Roxborough to craft her red carpet looks. And by the looks of it, Roxborough got the no-midriff memo, as the Desperate Housewives alum rarely flashes her toned tummy these days. But ample crop tops or not, Longoria's looks are never anything short of sophisticated or smoldering.
And as for the Tomb Raider outfit — don't sweat, lady. It *was* on-theme, after all!
Save
Save