These shirtless pics will make you fall in love with the new Bachelor, Nick Viall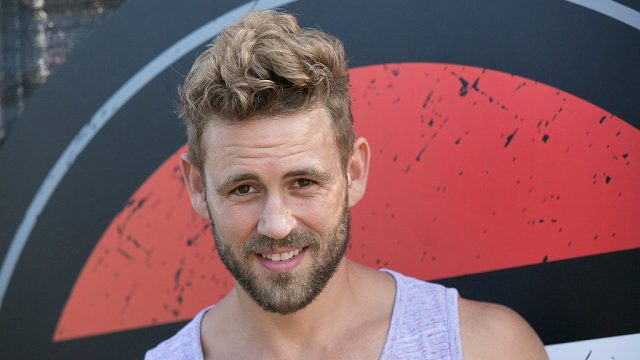 As we have already detailed here, we have a new star of The Bachelor, and the choice was a bit of a surprise. Nick Viall has long been a fave of Bachelor Nation, being famously the guy who was the runner up TWICE on successive seasons of The Bachelorette. He has also made an appearance on Bachelor in Paradise, so Nick has been working overtime to find love. Now, he finally has his big chance, and we're super excited for him. If you're not a fan of Nick yet, we have a few pics that just might convince you.
Nick is super hot, and we can't wait to see more of him on The Bachelor.
He looks great shirtless. Need we say more?
He's the kind of guy who will get really into Halloween with you.
He works out (obvi!), and we appreciate a man who takes care of himself.
He cooks! And who doesn't love a man who looks this good while grilling?
He appreciates good coffee while standing and staring out of windows.
He knows how to stop and smell the roses, or whatever flower that might be.
Sometimes, he likes to just kick back and relax.
He takes care of his teeth. Never forget oral hygeine!
He's a goofball, and we love a guy with a sense of humor.
He's smart! Just look at him reading this book.
We can't wait to see Nick on The Bachelor, so he can finally find love! But hopefully, he'll never find a shirt.