Oh wow, Shia LaBeouf just married his girlfriend Mia Goth in Vegas!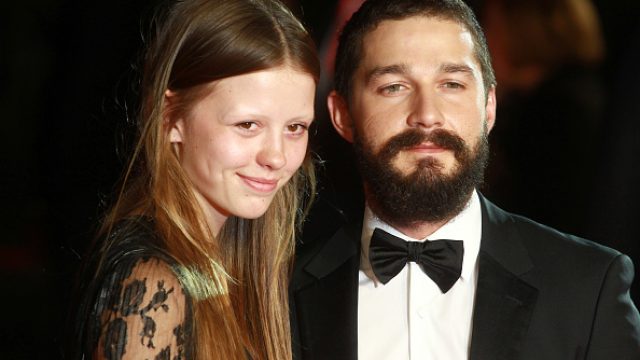 RIP everybody's elementary school crush on Shia LaBeouf. He first captured our hearts as silly but sweet Louis on Even Stevens, and moved on to have a truly bizarre but endlessly entertaining career (including Holes, our fav, most importantly). We all probably know someone who's carried a torch for this Disney Star of yore, but now you're going to have to tell that friend (or yourself) to let it go and move on, because SURPRISE. Shia LaBeouf is off the market.
That's right, folks. Shia married long-time girlfriend Mia Goth in a Las Vegas ceremony presided over by an Elvis impersonator. This is obviously both the most and least surprising sentence we've ever written.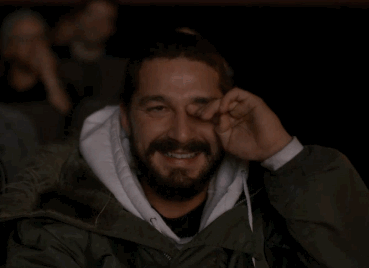 TMZ got the scoop first, and shared this adorable (and weird, but mostly cute) video from the wedding. We're still reeling over this — not that anybody should be all that shocked that Shia got married this way, but like… we really thought this was something that only happened in old sitcoms.
Check out the video below!
Apparently, though, the wedding wasn't altogether a surprise. Shia and Mia have been dating since 2012, after meeting on the set of Nymphomaniac: Volume II. And reportedly, Mia was spotted wearing an engagement ring back in March, so this was definitely planned.
At the very least, we can rest assured that Shia is with exactly the sort of woman he was always destined to be with. The sort of woman who is totally down for a wedding ceremony in a chapel called Viva Las Vegas, officiated by a man dressed as Elvis Presley. There's also some Hawaiian vibes going on there, so it seems like they had a little bit of everything.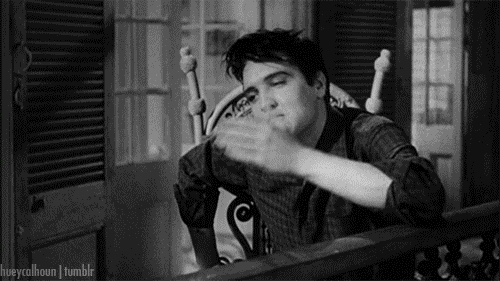 We wish them many years of happiness, and a hunk, a hunk of burning love.