Shia LaBeouf has issued an apology following his arrest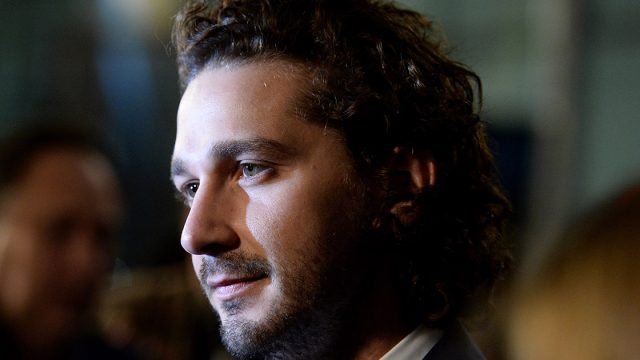 In an apology post shared to social media, actor Shia LaBeouf issued a statement addressing his explicit and racially-charged rant after his arrest on Saturday, July 8th.
The actor was in Savannah, Georgia, where he was arrested for public drunkenness, disorderly conduct, and obstruction. He was later released from jail after posting a $7,000 bond.
According to reports, LaBeouf began making a scene after he asked a bystander and then a police officer if they had a spare cigarette. As the Savannah Chatham Metropolitan Police have alleged, once the 31-year-old was refused, "he became disorderly, using profanities and vulgar language in front of the women and children present. He was told to leave the area and refused, becoming aggressive toward the officer." 
When an officer attempted to place the actor under arrest, he reportedly ran to a nearby hotel where he "was arrested in the hotel lobby." 
https://www.youtube.com/watch?v=S-dIIJA4JdA?feature=oembed
Now, after being released from jail, LeBoeuf has released a statement apologizing for his comments and behavior.
"I am deeply ashamed of my behavior and make no excuses for it," the former Transformers star said in a public statement released on social media.
"I don't know if these statements are too frequent, or not shared often enough, but I am certain that my actions warrant a very sincere apology to the arresting officers, and I am grateful for their restraint," he continued. "The severity of my behavior is not lost on me." 
The actor then went on to discuss his problems with substance abuse.
"My outright disrespect for authority is problematic to say the least, and completely destructive to say the worst. It is a new low. A low I hope is a bottom," he said. "I have been struggling with addiction publicly for far too long, and I am actively taking steps toward securing my sobriety and hope I can be forgiven for my mistakes."
We're glad that LeBoeuf has been able to recognize that he has a problem and is taking steps to get his life back on track.