What the cast of "She's All That" looked like then vs. now
As one of the most iconic teen romance films of the '90s (and OMG there were so many great ones), She's All That has stood the test of time since 1999, and it remains to be one of our faves. This ~modern day~ retelling of My Fair Lady (and even further Pygmalion) had so many great moments and an insanely star-studded cast.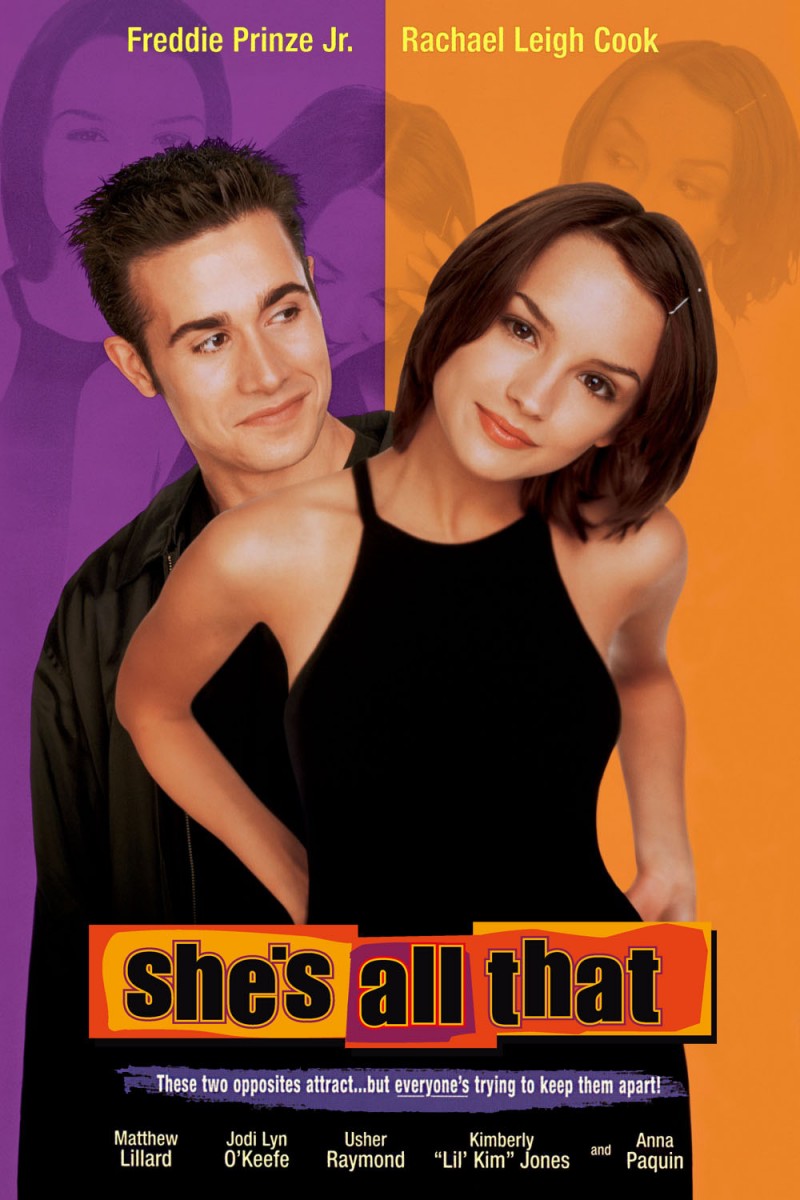 Although you may not remember all of them, you'll probably end up recognizing all these faces today. Here's a look at what the cast of She's All That looked like then vs. now.
Rachael Leigh Cook (Laney Boggs)
Freddie Prinze Jr. (Zack Siler)
Jody Lyn O'Keefe (Taylor Vaughan)
Matthew Lillard (Brock Hudson)
Anna Paquin (Mackenzie Siler)
Kieran Culkin (Simon Boggs)
Kevin Pollak (Wayne Boggs)
Usher (Campus D.J. )
Gabrielle Union (Katie)
Dulé Hill (Preston)
Lil' Kim (Alex)
Elden Henson (Jesse Jackson)
Clea DuVall (Misty)
Milo Ventimiglia (who played "Soccer Player" LOL)
And just in case you want proof of his blink and you'll miss it role.