A Gender-Bent 'She's All That' Remake Is Coming
A TikTok star has already been cast as the lead.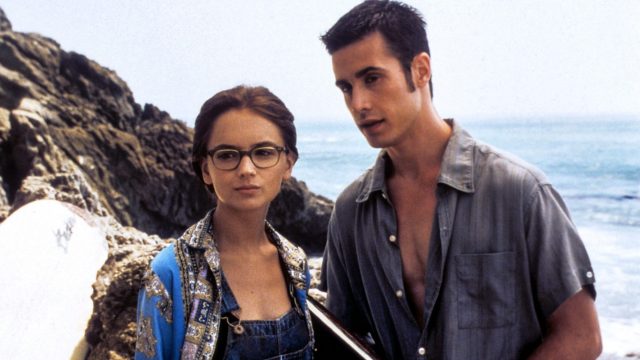 Since so many beloved classic films and TV shows from decades past have gotten the revival treatment over the years, it's no secret that fans have been clamoring for a She's All That reboot. There have been loose plans for a remake for five (!) years, and at long last, it's finally happening—but with a major, gender-swapped twist. Oh, and we already have casting news.
We don't have to reiterate that the plot of the original 1999 film—in which two popular high school boys (played by Freddie Prinze Jr. and the late Paul Walker) place a bet on whether they can turn nerdy art student (played by Rachael Leigh Cook) into the prom queen—is low-key problematic 21 years out. But, still, She's All That will always have a special place in our '90s teen loving hearts. So what's in store for the upcoming reboot? Here's what we know so far.
Variety reported that the upcoming remake will be called, aptly, He's All That.
Casting has already started, and TikTok star Addison Rae will serve as the film's popular protagonist, playing a female version of the Zach Siler character who makes over what will be a male version of Laney Boggs. Appropriately enough, she'll play a high school influencer making over her nerdy classmate, so there will definitely be some 21st-century twists at play.
So far, plenty of the original film's creative team is on board for the remake, with She's All That writer R. Lee Fleming working on the screenplay for the remake as well. Original producers Jennifer Gibgot and Andrew Panay are also on board, and filmmaker Mark Waters (known for a couple other teen classics Mean Girls and Freaky Friday, heard of 'em?) joining as well. Miramax, the studio that produced the original, will also produce this version—sans Harvey and Bob Weinstein, of course.
No word yet on whether any of the original cast members—including Cook, Prinze Jr., Usher, Gabrielle Union, Kieran Culkin, Anna Paquin, or Matthew Lillard—will be a part of the reboot in any way. But we do know that Cook is cool with a reboot, as she told E! News last year ahead of the film's 20-year anniversary. As for FPJ, he told us in 2017 that while he wouldn't choose to be a part of it, "if they want to reintroduce it to a new generation, that's cool."
Seems like we'll just have to stay tuned for more info. We're just hoping the reboot contains a synchronized prom dance, a hacky sack performance, and a twinkly poolside slow dance to "Kiss Me." It simply wouldn't be right without these elements.