Sheryl Sandberg opened up about dating again after losing a spouse, and how "women are judged more harshly" for it than men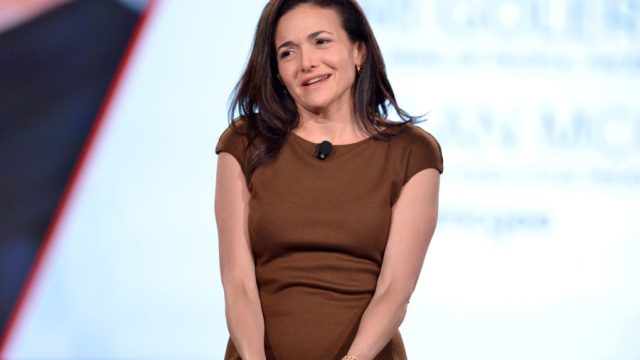 It's hard to believe that two full years have gone by since Sheryl Sandberg suddenly lost her husband Dave Goldberg. But she's continued to serve as an advocate for gender equality, and for living life with strength and determination. In this week's issue of People, Sandberg offers tips for coping with grief from her new book Option B — and specifically mentioned that one should not feel guilty for dating again after losing a spouse. She noted, however, that there can be a certain stigma around the decision to move forward in this way.
"One of the things that happens when you lose a spouse is people judge [you for dating again], she wrote.
And, after beginning to date again herself, she noted that this judgement seems to be harsher for women than men.
"And that judgement is so unfair. I never wanted to date again — I'd found the person I wanted to spend my life with. But I don't have that option and I'm really lucky because I was able to find someone who has brought me a lot of joy and a lot of laughter."
We're so glad that Sandberg has found someone who helps make her happy. (And in case you're curious, the lucky guy is Bobby Kotick, who runs a gaming company).
In the new book, Sandberg also offered this golden gem from psychologist Martin Seligman, "Don't fall prey to the three P's." As in, personalization (the belief we are at fault), pervasiveness (the belief that an event will take over our whole lives), and performance (the belief that the aftershocks of the event will last forever).
"I'd fallen into these three traps myself, Sandberg writes in the book. [...] I learned that when life pulls you under, you can kick against the bottom, break the surface and breathe again."
And that's why Sheryl Sandberg continues to be such a beacon of strength for so many women. Thank you so much for sharing, Sheryl!