Hollywood proves that the sheer skirt is surprisingly THE trend for winter
Winter means one of two things, depending on who you are. Either we bundle up, embracing sweatpants and oversized sweaters over leggings and a slouchy hat on bad hair days, or we're picking out the most delicate, lacy, sheer wintery fabrics to wear at holiday parties and New Year's Eve turn-ups. If you're the kind that shaves her legs one last time in late September and then hibernates under fleece until May, you may be converted into the latter type of dresser after you peep the graceful, sexy and super fun trend that is the sheer skirt in winter. Yes, it seems a little seasonally confused, what with it's faux warmth and very exposed leg portion, but fashion icons like Jennifer Lawrence, Alessandra Ambrosio, Ariel Winter and more prove it's the look of the season for a reason.
[tempo-video id="5242266018001″ account="4607804089001″]
You have to admit, the sheer layer twirl is absolutely mesmerizing.
https://www.instagram.com/p/BNzhVn3jYT2
Alessandra Ambrosio is name dropping like crazy in this Moschino jacket, Greta Constantine sheer skirt, Wolford bodysuit, Le Silla knee high boots and Hermes bag. Okay, we get it, you can rock the sh*t out of designer digs. (No shade, we're just prob leaning more toward this Forever 21 version of the skirt for under $20.)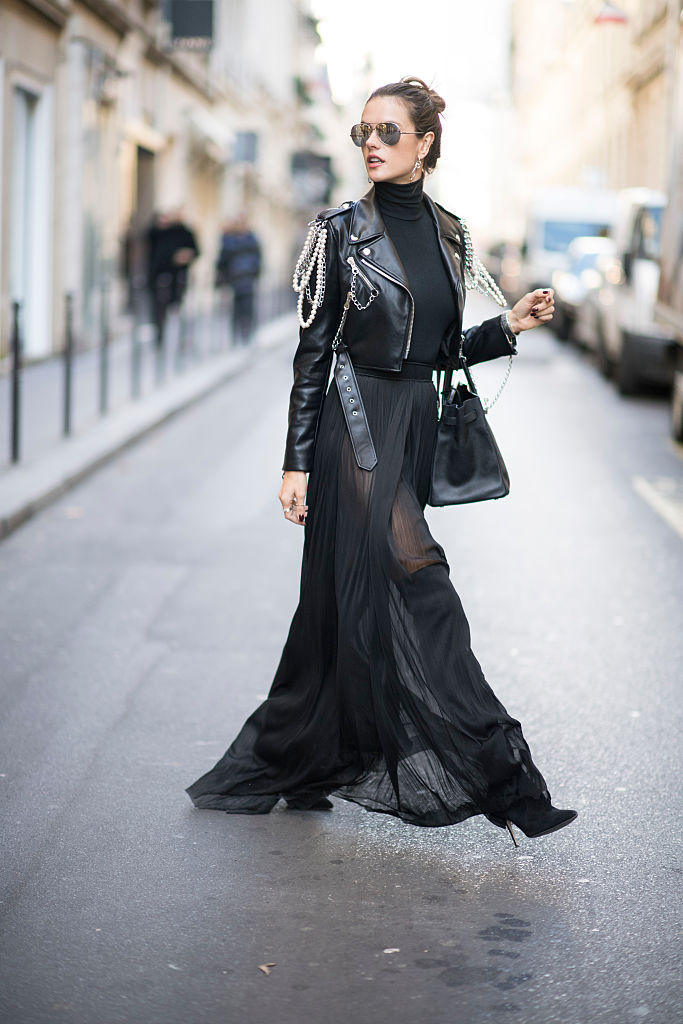 Human mermaid Suki Waterhouse floated out to the London Evening Standard British Film Awards in this angelic combo in famously chilly London just this week: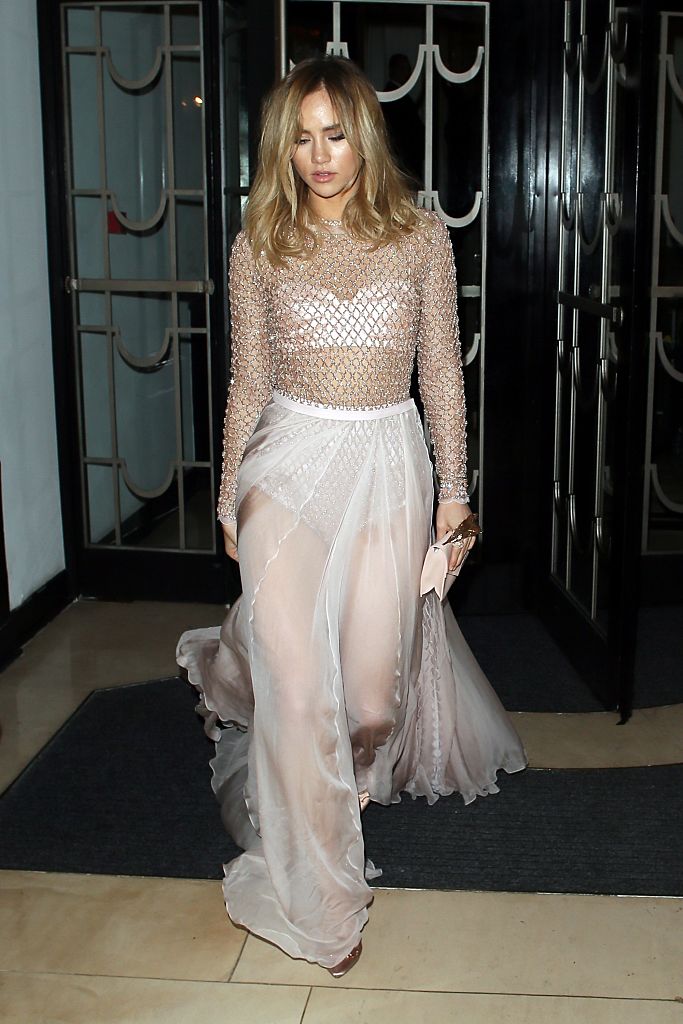 Jennifer Lawrence got sheer and chic in Paris at the Passengers Paris Photocall this past November.  The look delivers a little snuggly sweater action and the effortless grace of the flowy skirt; leave it to Jen to bridge the gap for those of us still on the fence: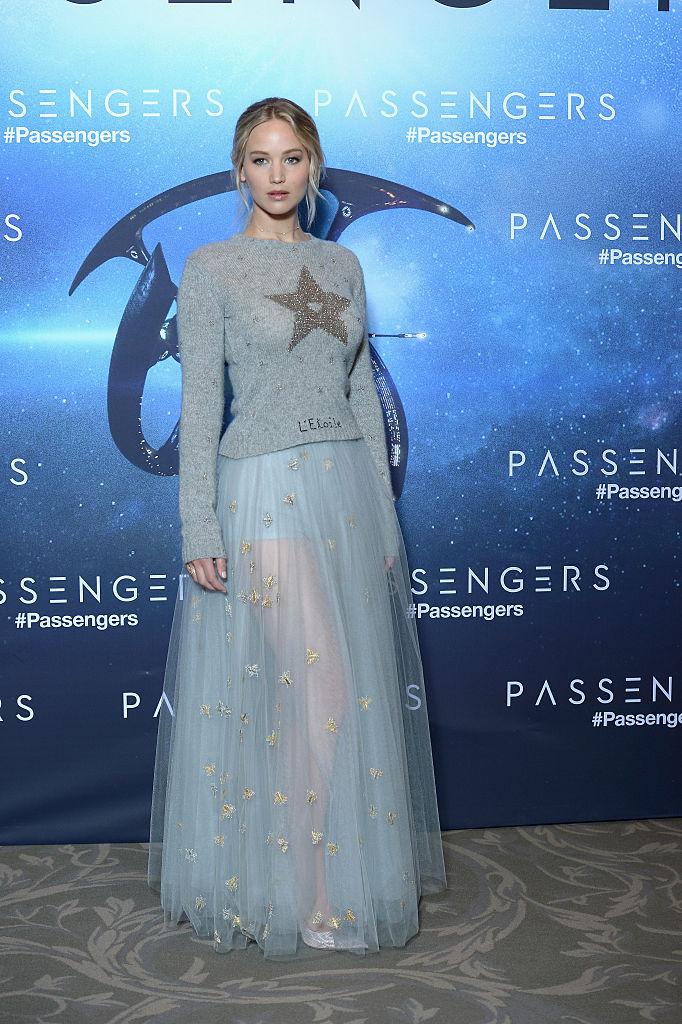 This model looks after-party ready in the pencil skirt version over a body suit.
https://www.instagram.com/p/BNP3nOLFquv
Actress Ariel Winter chose the dress version of the long, sheer layered look as she walked the red carpet in California this week: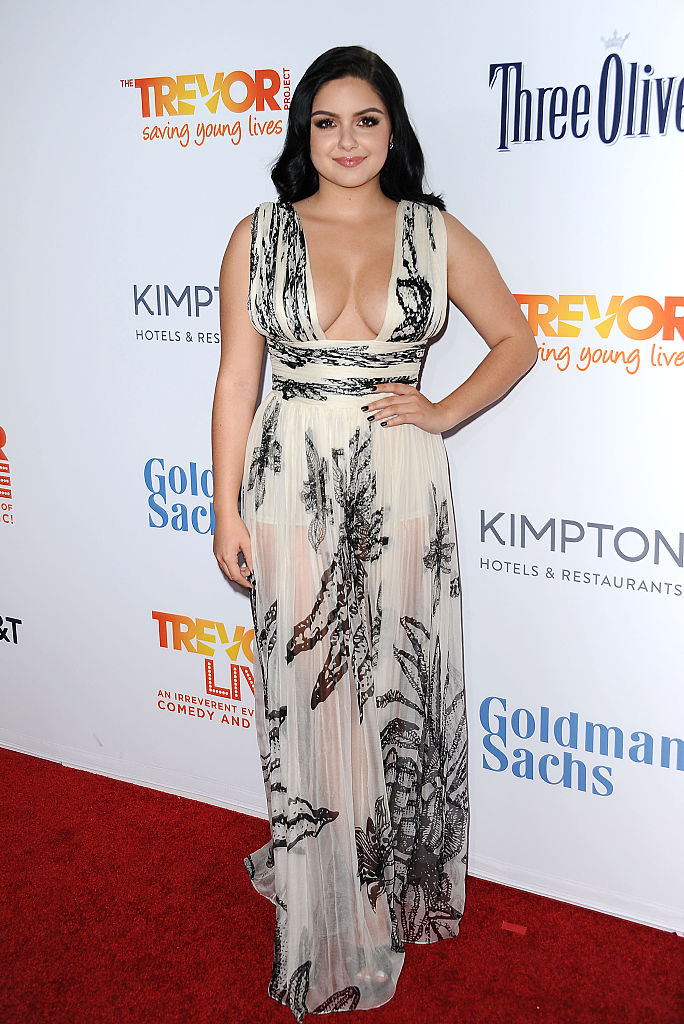 For those who need an ice-breaker at the (non-work related, depending on what you do for a living) Christmas party, there's this fiesta-ready ensemble worn by model Barbara Fialho at the 2016 Victoria's Secret Fashion Show in Paris. We'd just probably live in this: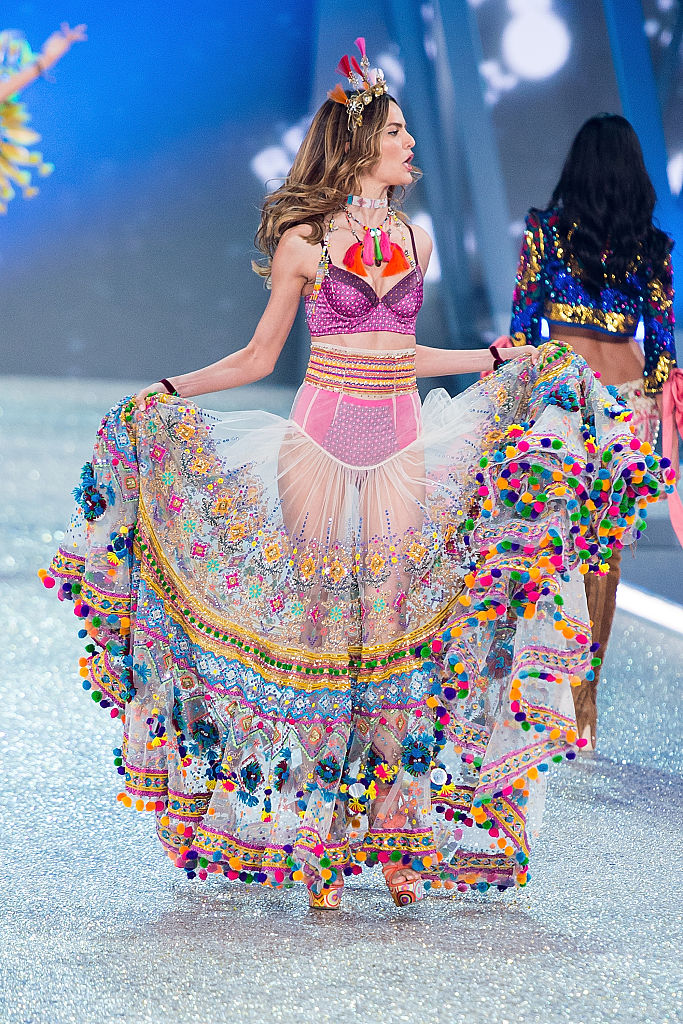 Actress Katherine Waterston attended the Fantastic Beasts premiere after party in London in this faux-dress made up of a detailed crop top and sheer skirt combo: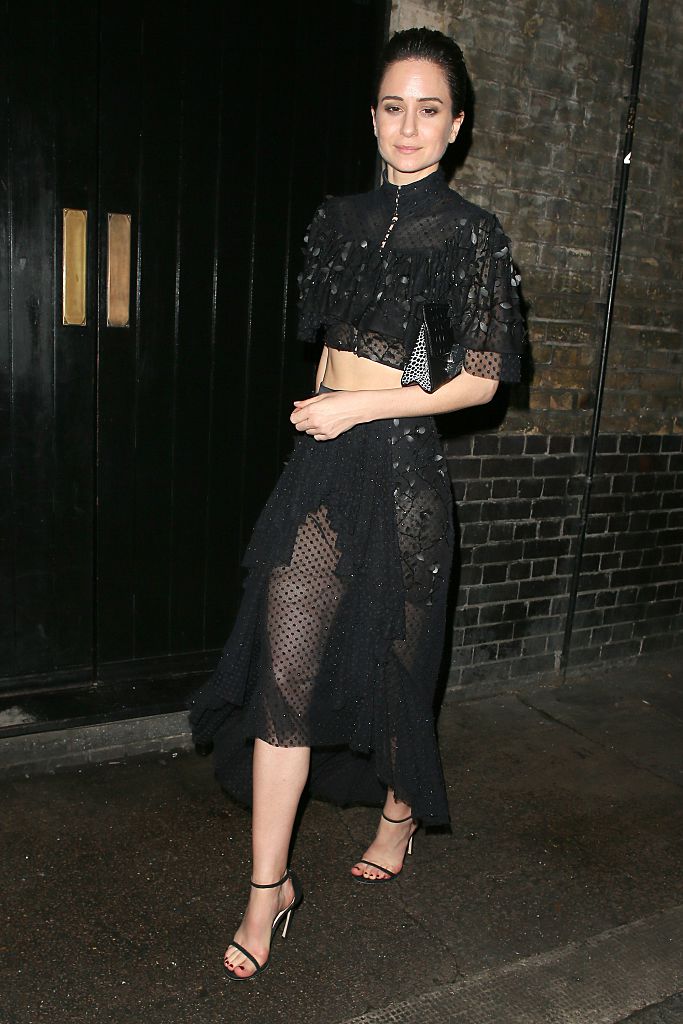 Emma Roberts attended Coach's 75th Anniversary: Women's Pre-Fall and Men's Fall Show in New York this week (and we can vouch — it's freezing here) in this demure version of the sexy staple. Behind her you might spy Zoe Kravitz…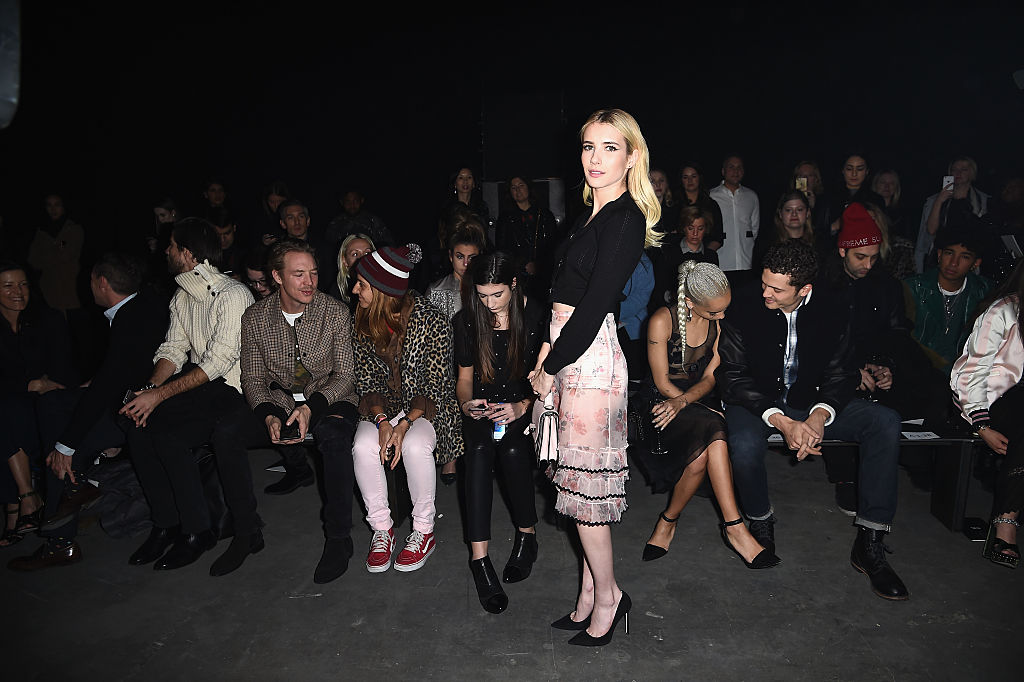 …who went sheer all over in this patch-happy black version at the same event.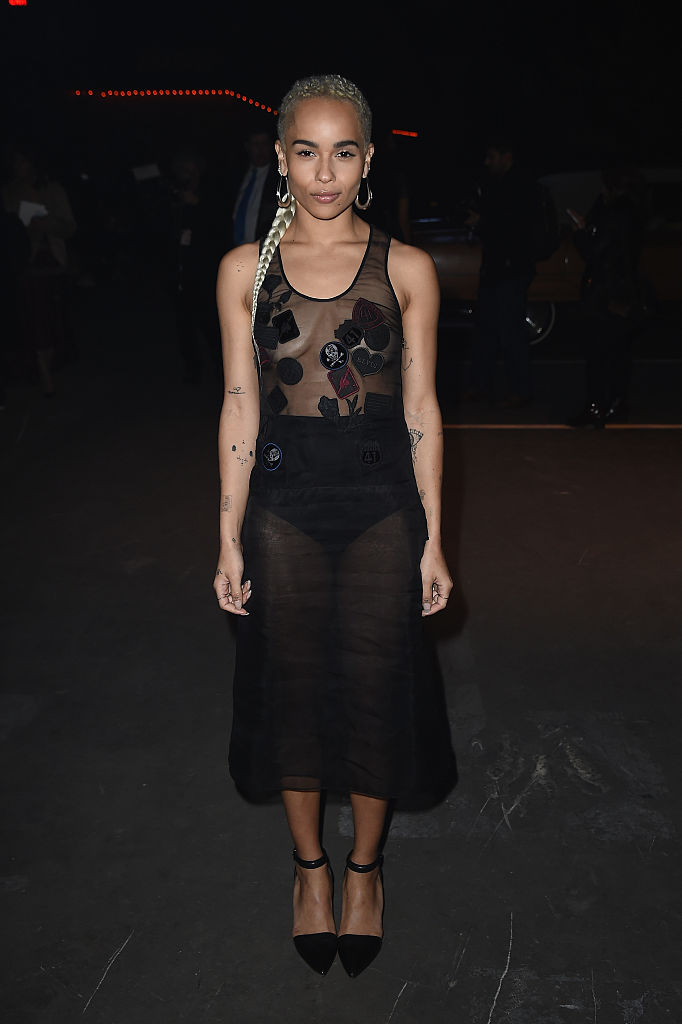 This model keeps things super 2016 by strapping on a choker and embracing an athletic band to her flowy skirt. Warehouse backdrop optional:
Get your own version here or here, or just add it to your wish list and be super good for the next two weeks. Hey, what's the worst that could happen?